Homedecor
Cozy decorations for small terraces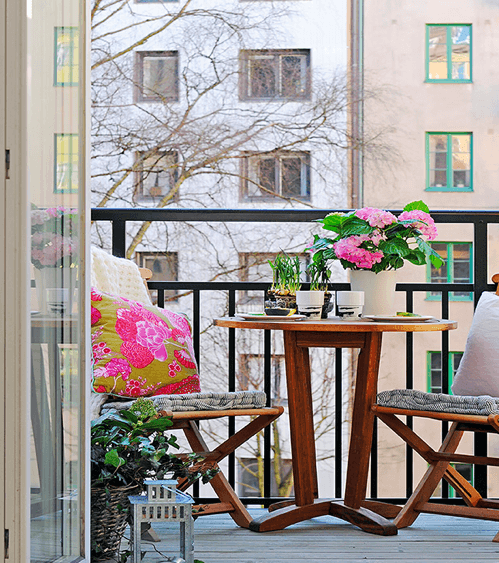 Small terraces shouldn't be an obstacle in your decoration; quite the opposite, you can transform those few square meters into fantastic spaces.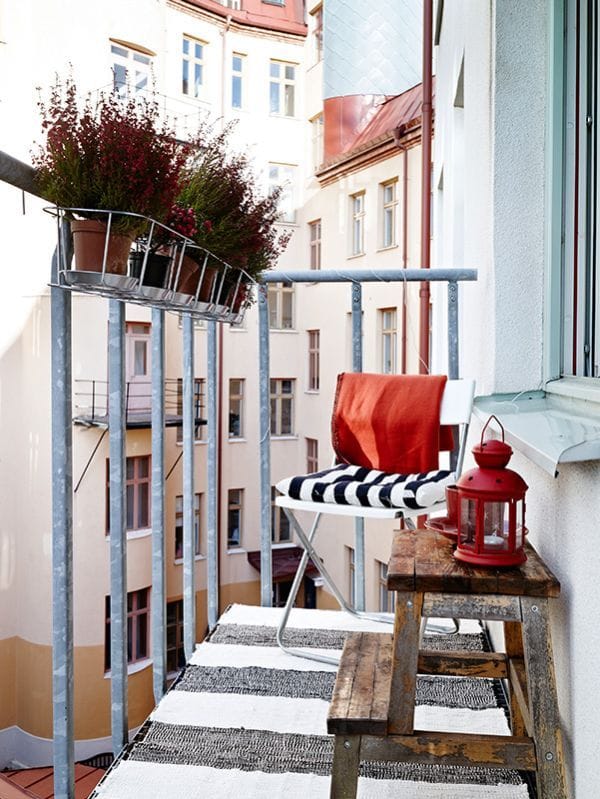 Source: homedit.com
Having some space outdoors is important, even if it's a small one. Take advantage of your balcony or small terraces so that you can use them as a comfortable place for reading, having breakfast or just resting. You may not be able to use it everyday, but these spaces are perfect for enjoying shiny and beautiful days. Moreover, balconies and terraces provide your rooms with a lot of brightness. Today, we bring you some ideas for helping you to set up these outdoor spaces.
Made to measure furniture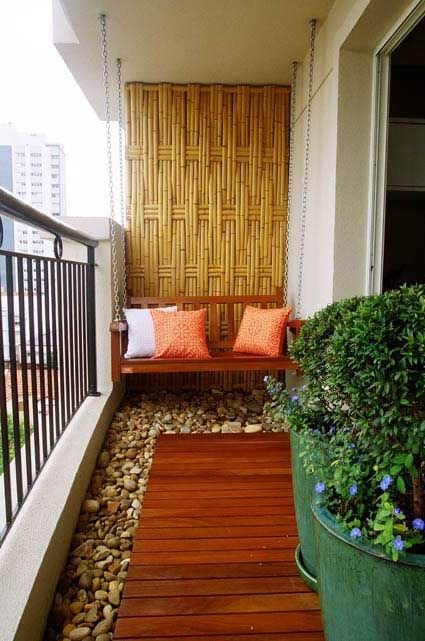 This is a great choice for making the most of the space you have. Sometimes, small terraces have a strange arrangement which, joint to the shortage of square meters, can make really difficult finding furniture for these narrow spaces. That's why made to measure furniture may be a good idea, you can choose the size and the design and adapt it to your space.
Made to measure furniture can be a bit more expensive, but they can be useful for decorating small terraces. Moreover, if you like handcrafting, you could even start a project for making them yourself.
Lighting for warm nights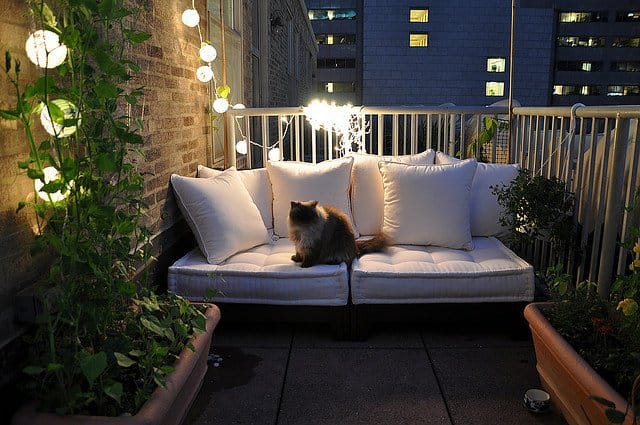 Brightness is a key element of a good decoration and it's important indoors as well as outdoors. So a good lighting in your terrace is great for enjoying warm Spring and Summer nights. For example, you can use some lanterns since there are a large range of sizes, shapes and designs among you can choose. If you want something more conventional, wall lamps may also be a good option. They don't take much space and you can find some designs that are long-lasting.
Finally, another good idea, especially if you're a green person, is using solar lamps. This will only be practical if your balcony or terrace is at sunlight the most part of the day. Like this, your lamps will be charged during the day and they'll work during several hours at night.
Practical small tables and chairs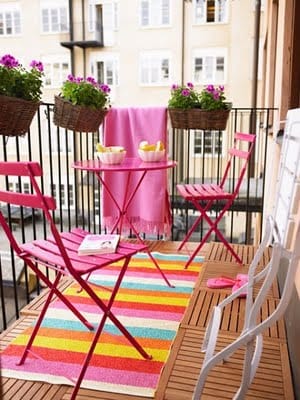 Would you like to have breakfast in your terrace? Regardless of how easy it is, there are many kinds of seats you can use in order to create a comfortable space. Use stackable chairs that you can hide while you don't need them. Like this you will be able to arrange your decorating depending on the function you want to give it. Ottomans can also be a good option, you can use it in your living room and placing them outside when necessary.
During Spring, you can liven up your terrace with colored seats as you can see in the picture above. You can even paint them yourself with the right type of painting for their material.
Fabrics for the terrace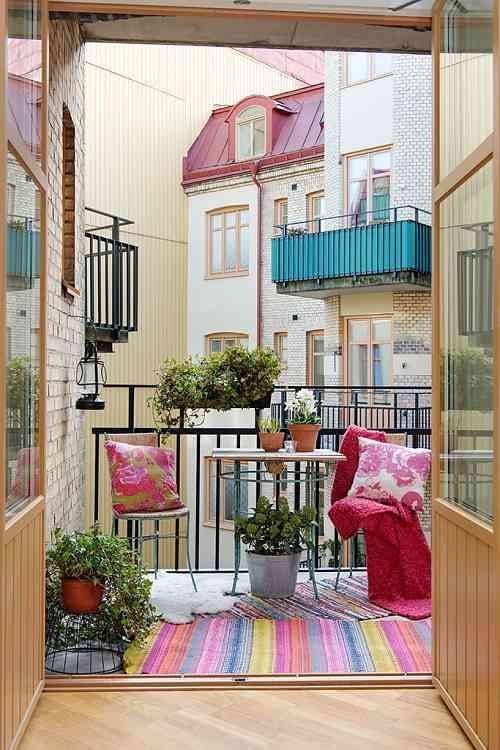 You can add a lot of color to your terrace with fabrics. You can use bright and spring-like colors in complements such as cushions and place them on the chairs to make them more comfortable. This will be decorative and functional at the same time. A colorful curtains or carpet are also a good choice. Your terrace can look very creative if you decorate it with a gorgeous carpet. Moreover, if you choose a striped carpet, make sure you place the strips vertically so that the terrace seems bigger (as you can see in the picture).
If you have space for a table, you can choose a beautiful and cheerful tablecloth. Actually, textiles are a wonderful option for decorating small terraces in any way. They can help you to create personal and cozy decorations.
Decoration with flowers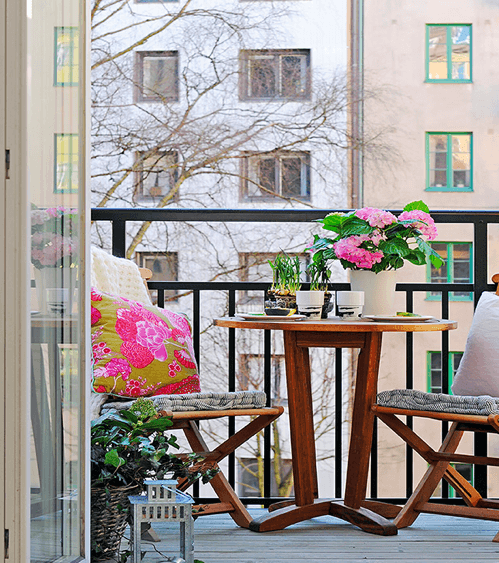 If you like flowers, they may be a good idea for adding some color to your terrace. Choose your favorite flowers, take care of them and you'll always have a beautiful terrace.
Vertical garden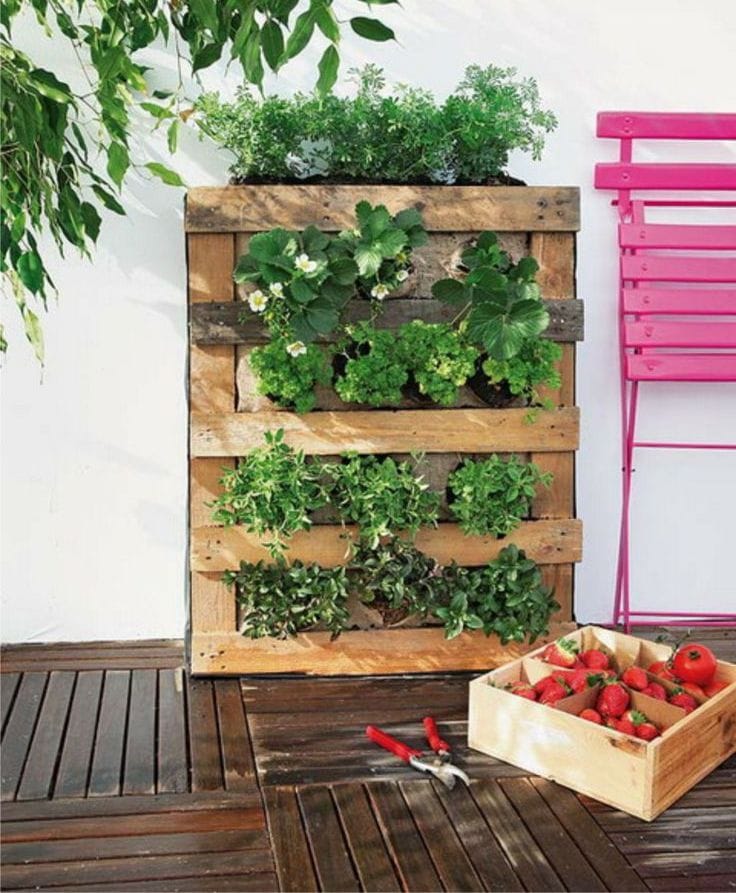 In relation with the previous idea, you can opt for placing your flowers and plants vertically. Like this, they won't take up much space and they'll be a superb decoration.
Via decoración 2.0