Homedecor
Magical decorating ideas for Harry Potter fans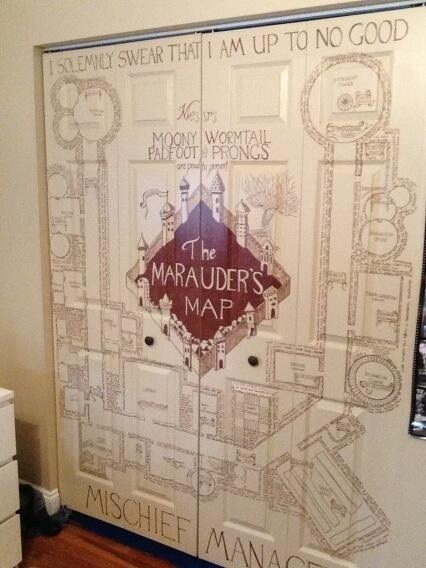 Would you like to have an owl on your night table? Would you like feeling like you're at Hogwarts when you come back home from work? If you're a Harry Potter fan, you'll love these magical decorating ideas for your home! There are many decorative elements based in the Harry Potter world and today, we'd love to share with you some of them to give you some ideas for inspiring your decoration in the Harry Potter word.
Wonderful Harry Potter decoration for your bedroom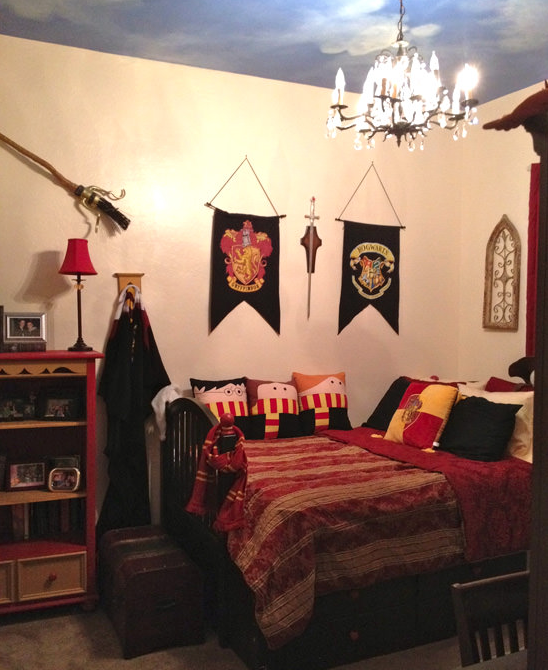 Source: hongkiat
This bedroom decoration inspired in the Harry Potter world is just fantastic. The different merchandising products are perfectly arranged around the room creating a lovely and magical decoration. From the three main characters cushions to the Sword o Gryffindor, the bedroom is perfectly decoration and doesn't miss any detail.
Magical fish tanks or candy bottles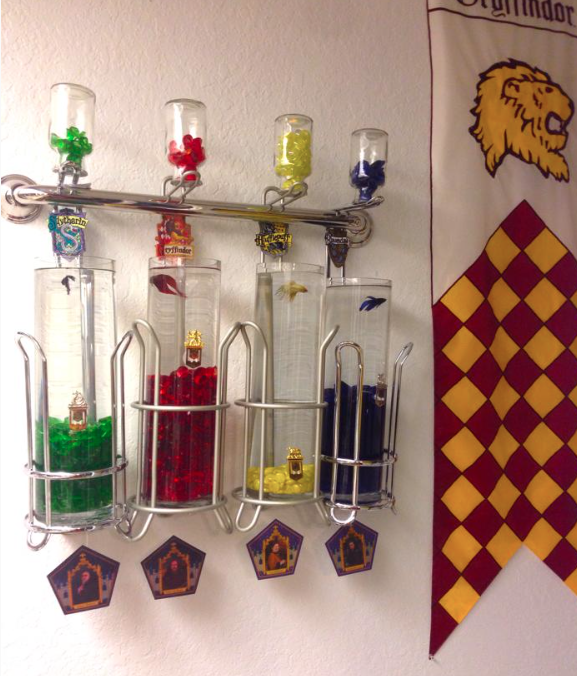 Source: mugglenet
These original fish tanks are a very original idea for having the Houses competition ranking at home. However, if you don't see it too safe, you can also opt for filling four glass pots with four different flavours and colours of candies.
Transform a door into the Marauder's Map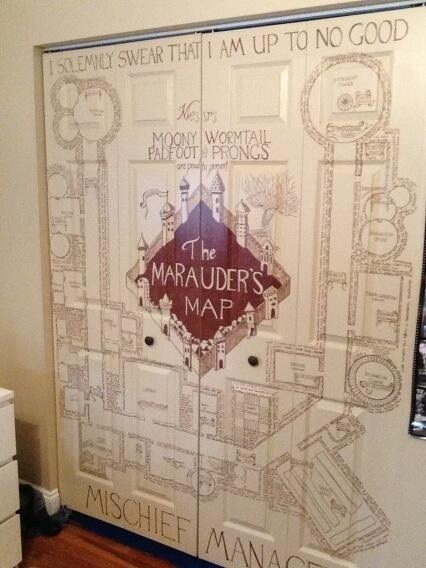 Source: adarkershadeof-black
Skeleton candles inspired in the Prisoner of Azkaban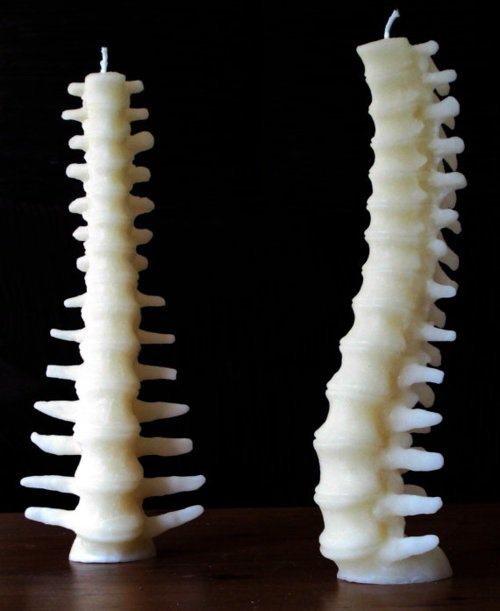 Source: makezine
Do you remember the skeleton candles in Lupin's classroom in Harry Potter and the Prisoner of Azkaban? They would be a truly original decorative element to remind you to the Harry Potter world.
Tidy up your missing socks in case you find their pairs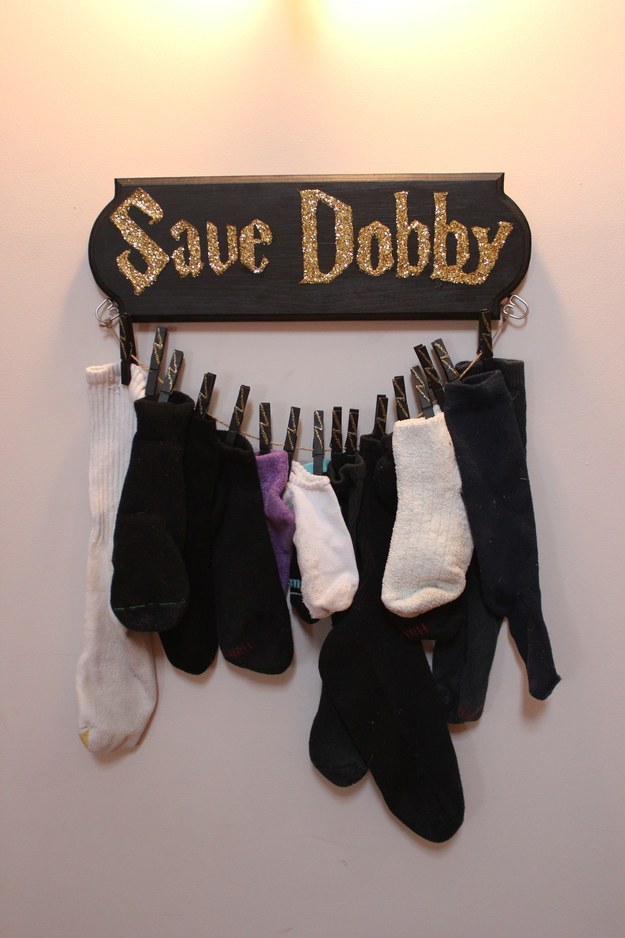 Source: melygoodman
Keep your missing socks in case you find their pairs and if they're finally missed… You can use them to free some elves!
Drawers that look like antique and magical suitcases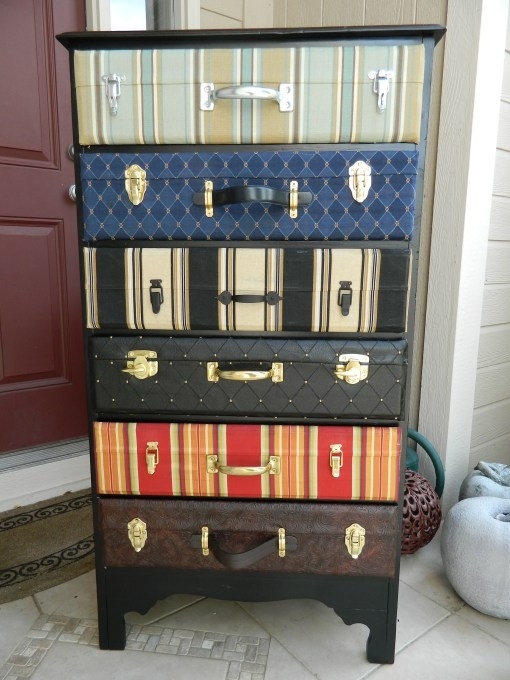 Source: onmycreativeside
Cushions from Slytherin, Ravenclaw, Gryffindor and Hufflepuff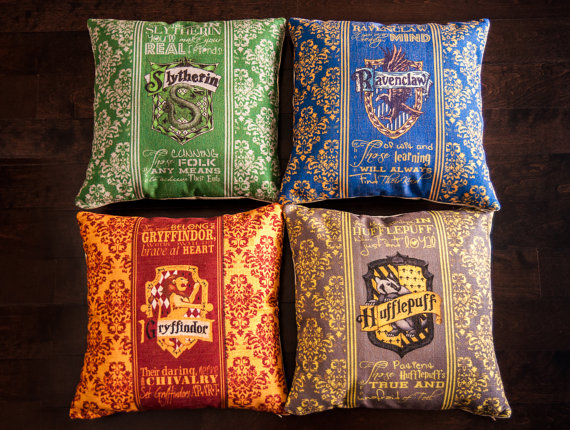 Source: etsy
These magical cushions are fantastic! You can use them in your living room or your room to create a gorgeous Harry Potter decoration.
The Deathly Hallows Lamp
Source: etsy
Wouldn't you love to have this lamp on your night table?
Dobby is a free elf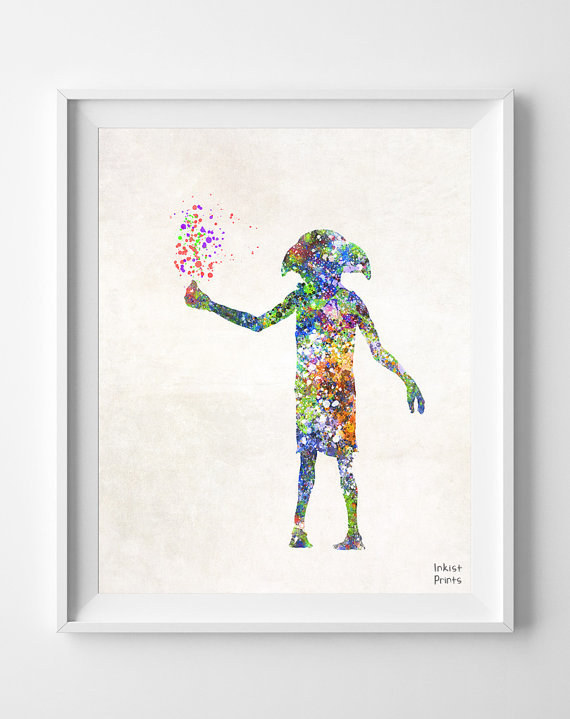 Source: etsy
This Dobby painting from Etsy is just gorgeous. It's not too flashy and can fit any decoration. It's a great option if you're a Harry Potter fan but you like simple and light decorative elements.
The entry to the Ministry of Magic at home
Source: etsy
This vinyl will make any Harry Potter fan smile when they go to the bathroom.
Don't forget the spells to turn the lights on and off
Source: etsy
Hogwarts cushion with the Gryffindor tones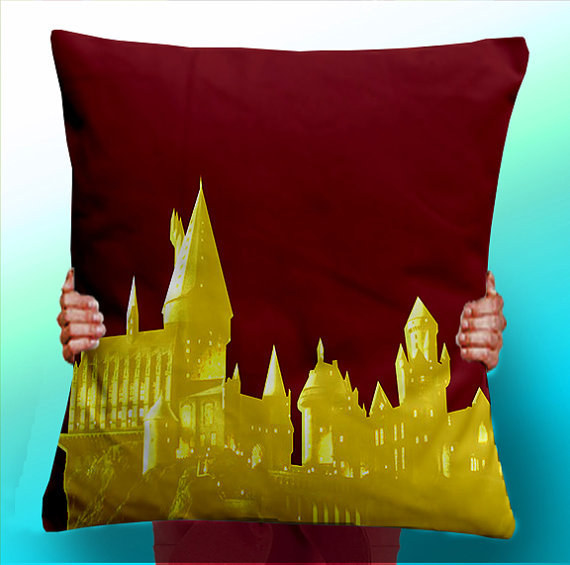 Source: etsy
Wizards Welcome (Muggles Tolerated)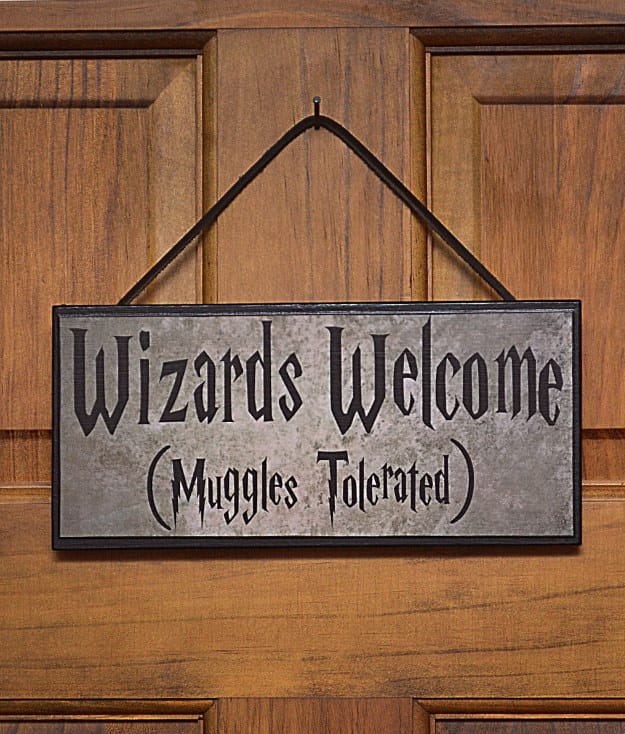 Source: etsy
A fun label you can hang from your entrance door.
A cosy decorative element inspired in Harry Potter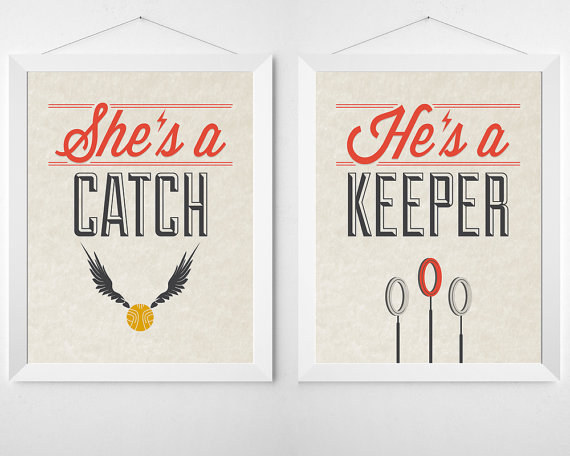 Source: etsy
This cosy idea is perfect for couples and a beautiful decorative element for any space of your home.
We hope you liked this collection of Harry Potter decorating ideas. You can share more ideas with us in the comments or in our Facebook page.