Today, we'd like to share with you some designs to inspire your kitchen decoration. If you're thinking about renovating this space of your home, or you're looking for a style for your new kitchen, this post may help you to make up your mind! The main combination of colors will be white and wood tones. However, some of the examples introduce dark and silver tones and even colorful details that brighten up the space.
White and light wood tones design
The combination of shiny white and light wood tones will make your kitchen look spacious and elegant. Moreover, you can introduce some bright elements, such as the flowers in the picture, or a colorful painting to create some contrast.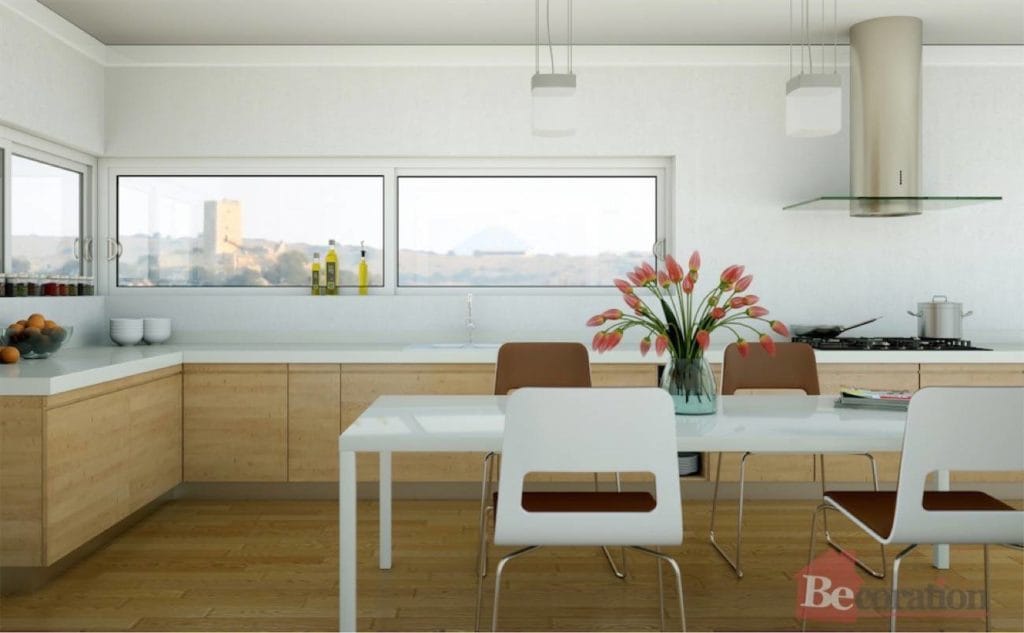 White, brick and dark wood design
This design combines perfectly the reddish tones of bricks and dark wood with the white and crystal elements of the kitchen. Crystal gains importance in this kitchen design and it complements very well with the white tones of countertops and walls.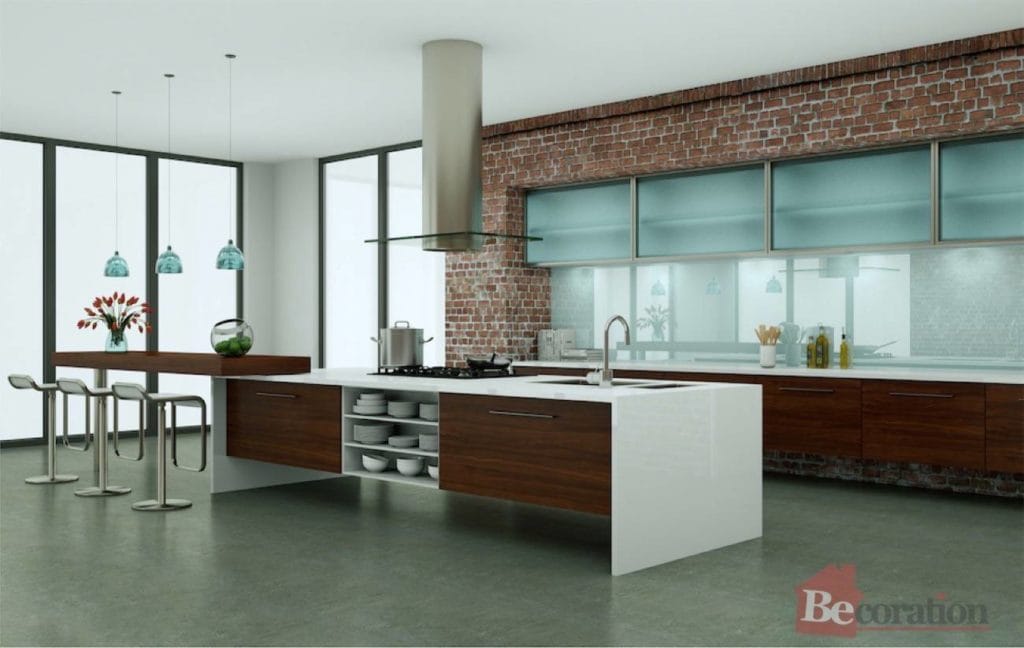 White, black and silver tones
Black, silver and white are the main characters of this kitchen. These tones make a wonderful contrast with the light wood tones of the floor and the top of the table.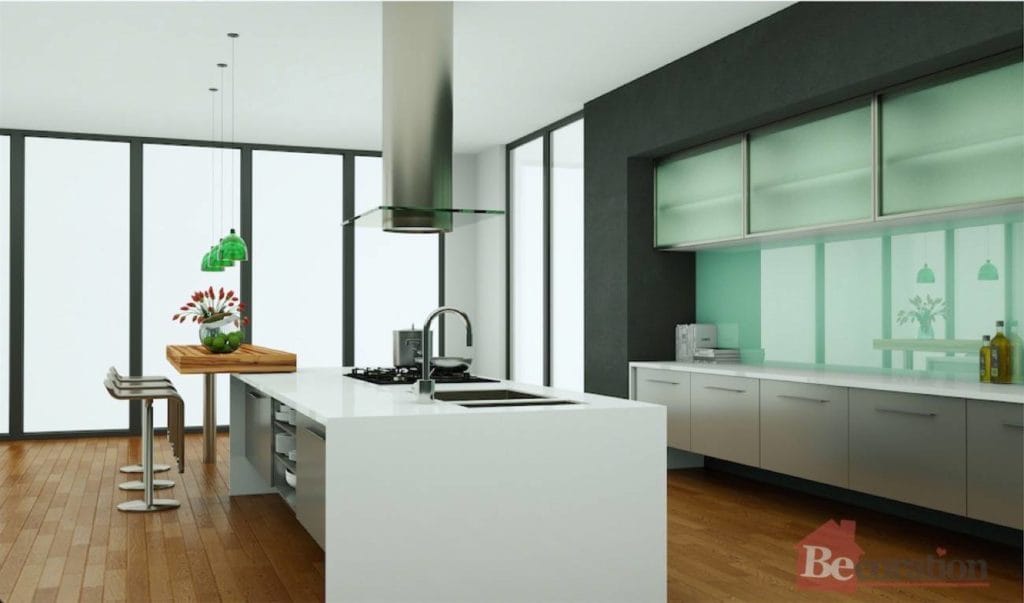 Green kitchen design
The light grey countertops and the white elements of the kitchen fit wonderfully with the green tone of the walls. This combination of colors creates a very modern and casual style for your kitchen decoration.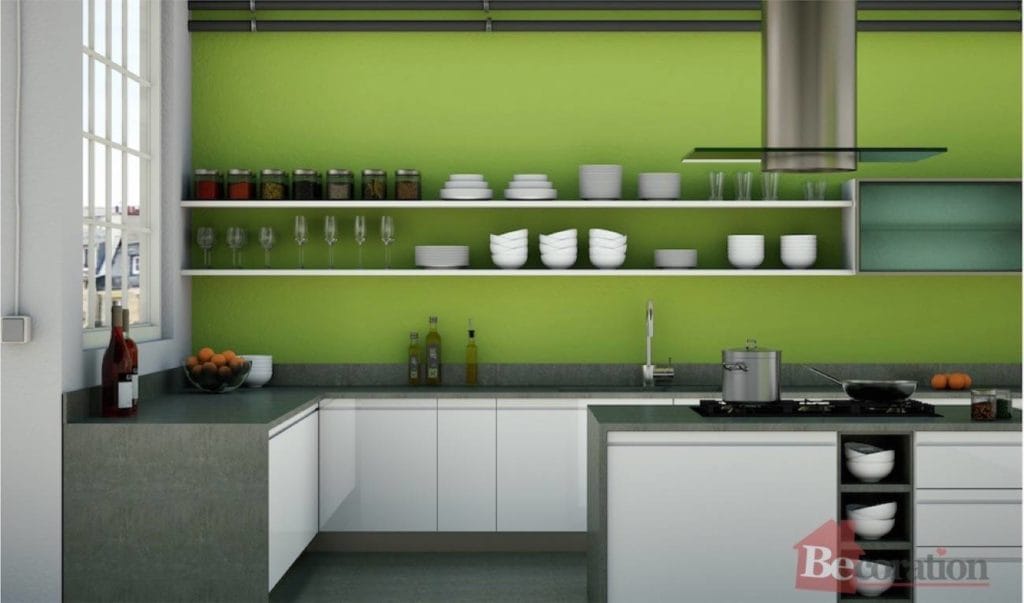 White kitchen design
This last kitchen design stands out because of its truly white style. White is the main character and it combines perfectly with the grey details of the furniture. For this kind of kitchen design, you can add some colorful elements to brighten up the space. This design is ideal for those who love minimalist and well-illuminated kitchen décors.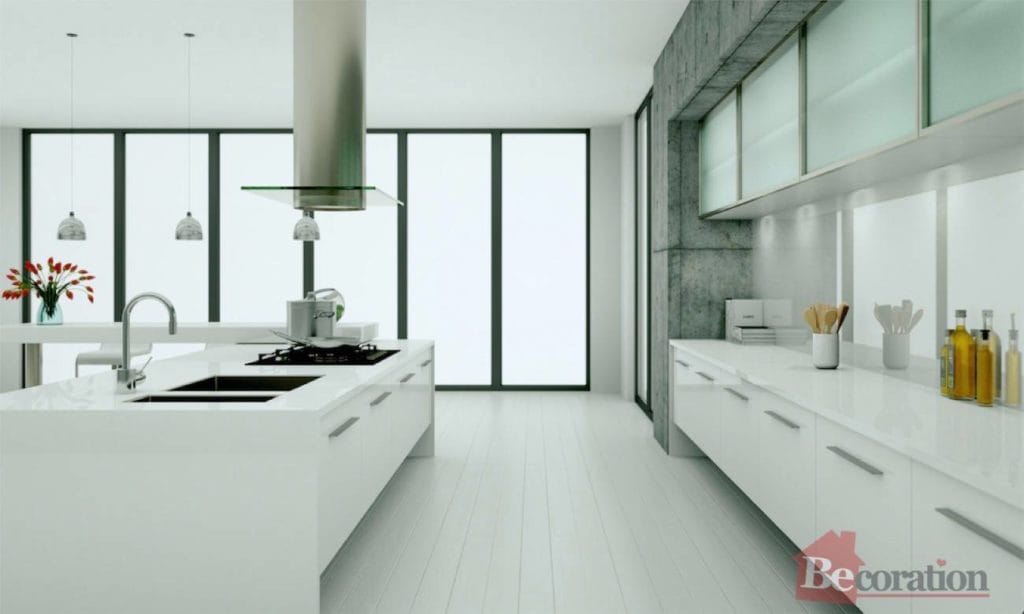 We hope you liked this post, if you have more ideas you'd like to share with us, you can do it in the comments or in our Facebook page.