Today, we bring you some cute and interesting ideas for does who like painting and crafts. If you have some rocks on your garden or at home and you don't know what to do with them… Check out these ideas for creating painted rocks with natural designs.
Painted rocks are great decorative elements for any space of your home and you can opt for very different styles and designs. In this case, we've decided to make a selection of some DIY painted rocks with natural designs for decorating your spaces.
A pond with fishes and water lilies painted on a big rock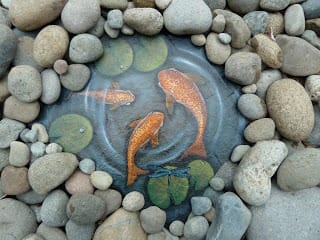 Source: diycraftyprojects
Would you like to have a small pond in your garden but you don't have time for maintaining it? This pond can be the solution. You can get a big and smooth rock and paint some fishes and water lilies on a blue base. The design in the picture is superb, you can try to simulate the movement of the water for creating that gorgeous effect.
Fill a flowerpot with cacti painted on rocks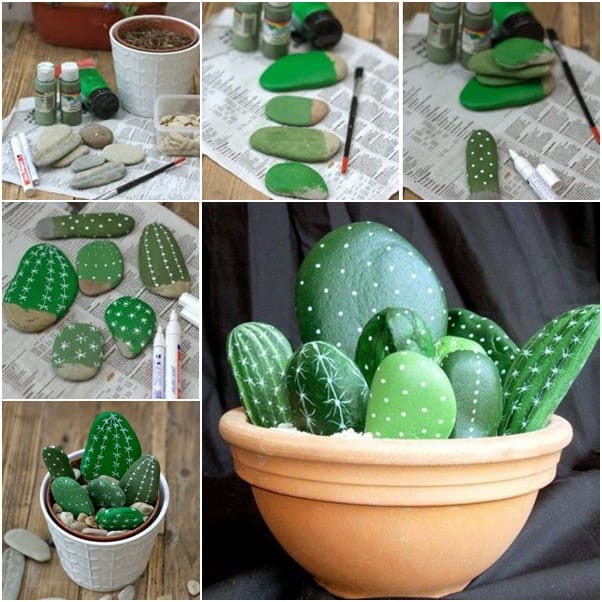 Source: decozilla
We love this idea for incorporating plants in any decoration. If you spend a lot of time outside and you don't have time for taking care of plants, these cacti are a good alternative!
You'll just need some rocks of different sizes and shapes and different tones of green paint. Look for pictures of several types of cactus for creating a varied group of cacti. As you can see, introducing a green touch at home is easier than ever. There's no doubt this idea is truly original and creative!
Ladybugs on a leaf with three painted rocks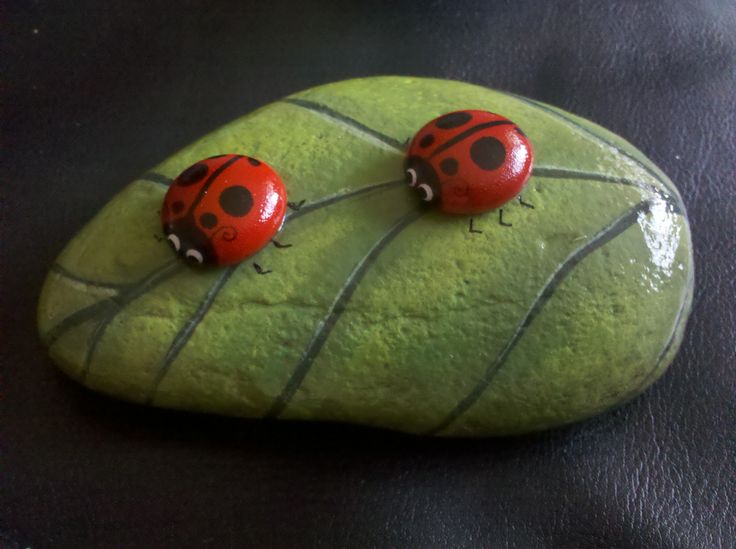 Source: Pinterest
This cute artwork can look good in any space and you can even use it as paperweight. You just need a big rock and two or more small ones. Design how you want your leaf and ladybugs to be. Or, if you don't like ladybugs much, you can also opt for other bugs such as bees, snails or butterflies.
An aquarium without water
Source: welke
This last idea is the funniest one and probably the most complete one. For creating this original aquarium with painted rocks, you'll need more than paint and rocks of different sizes and shapes. You'll also need some seaside elements such as shells, starfishes and, of course, beach sand!
You can look for a transparent container and fill it with sand, add some shells, starfishes and your fishes painted on rocks. If you add some crabs or even a sea-horse, your aquarium of painted rocks will look wonderful.
We hope you liked these ideas for creating painted rocks with natural designs. Have you ever tried painting rocks? We're looking forward to discover new ideas!