Recycle
Transform a ball into a flowerpot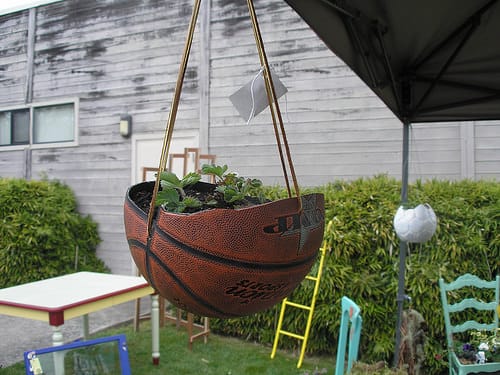 Every day, new trends and ideas for decorating appear. Today, we want to share with you a really original idea for recycling and decorating your garden: transform a ball into a flowerpot. It is very probable that you have some old balls that you don't use anymore at home and this creative craft will help you giving them a second chance.
For creating these flowerpots, you'll need several tools such as a hammer, a knife or scissors, a drill, some old balls, plants, substrate and any other tools for holding or hanging these handmade flowerpots.
Once you have selected the balls you are going to use, you'll need to cut them with a knife or with scissors. You can cut the ball in two halves or you can leave a narrower hole to introduce the plant (as you can see in the picture above). After that, you can use the drill for making some holes on the bottom of the ball; those holes will serve as drainage.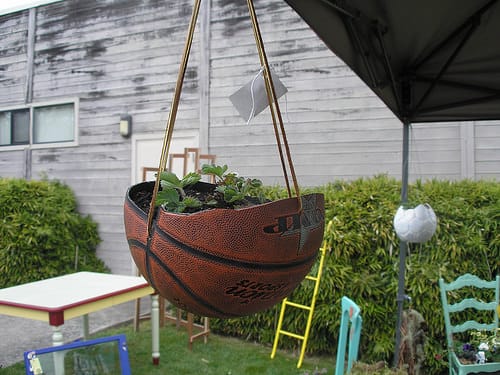 When your ball looks just like a flowerpot, you can use some washers and chains for creating a hanging pot, like in the picture above. Nevertheless, if you prefer to place your original "ball flowerpot" on the floor or any other surface, you can use a base to make sure that the ball doesn't roll. If you choose this last option, try not to forget about the drainage holes.
Choose your favorite flowers —preferably avoid hanging flowers so that they don't cover the flowerpot— and place it wherever you want. This DIY flowerpot will give a very original look to your garden.
We hope you liked this post about transforming a ball into a flowerpot. You can share more ideas with us in the comments or in our Facebook page.