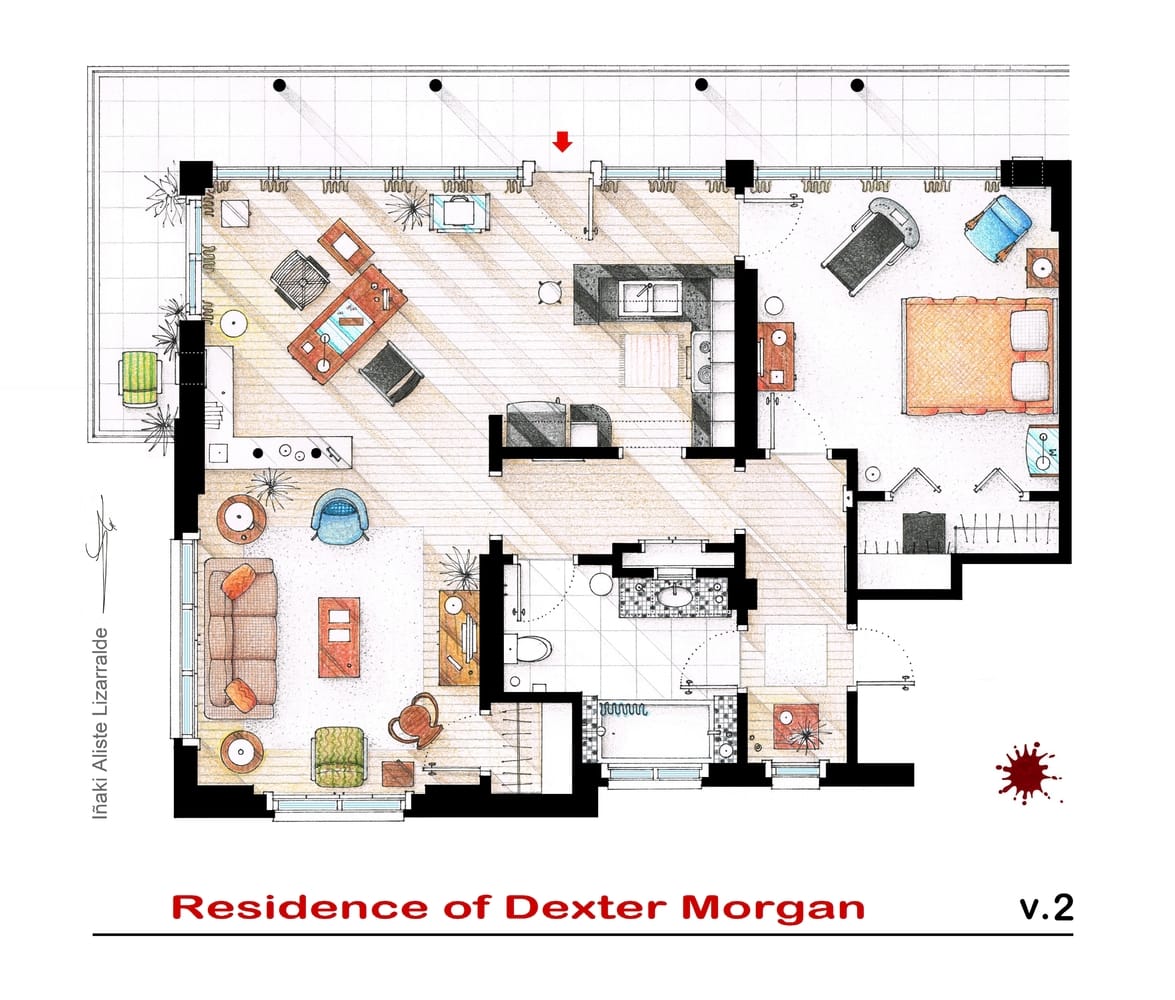 Some days ago we showed you some of the most famous houses of TV series made by the artist Iñaki Aliste Lizarralde. I don't know anybody that doesn't feel that special sensation about a series you watch from the beginning to the end. When you start watching a series you love, you can even feel like part of the store, especially when you love the plot or you feel identified with the characters' lifestyle.
Thanks to this artist, that is also an interior designer. We can have a clear view of how the house of our favorite characters is and make us feel closer to them.
Did you like our selection? What do you think about the paintings?
Via: Decoración2.0