Sometimes, if we don't know how to decorate our front yard, we may end forgetting about tit. For avoiding this and making the most of this useful space, we want to share with you these 10 ideas for decorating your front yard. These simple ideas will inspire you for finding the decoration that you love for this part of your home. You can choose many different designs depending on your house style.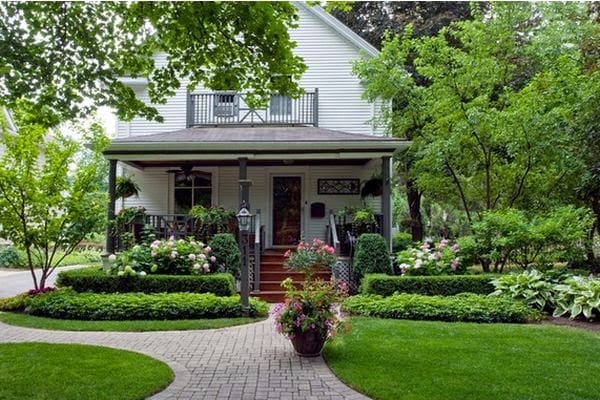 Blogspot
The front yard of your house can be the perfect place for spending some time outdoors talking with your family and friends. Enjoying fresh air and a beautiful decoration if you keep a good maintenance of it. Then, look for some inspiration and decorate your front yard as you like for making the most of it. Like this, you'll have a gorgeous space for enjoying good weather with your loved ones.
1.- Bouquets of flowers
Source
Seed the flowers you like the most creating big bouquets of flowers that will combine perfectly with the grass. Take care of removing the weed so that your front yard always looks gorgeous.
2.- Neutral lines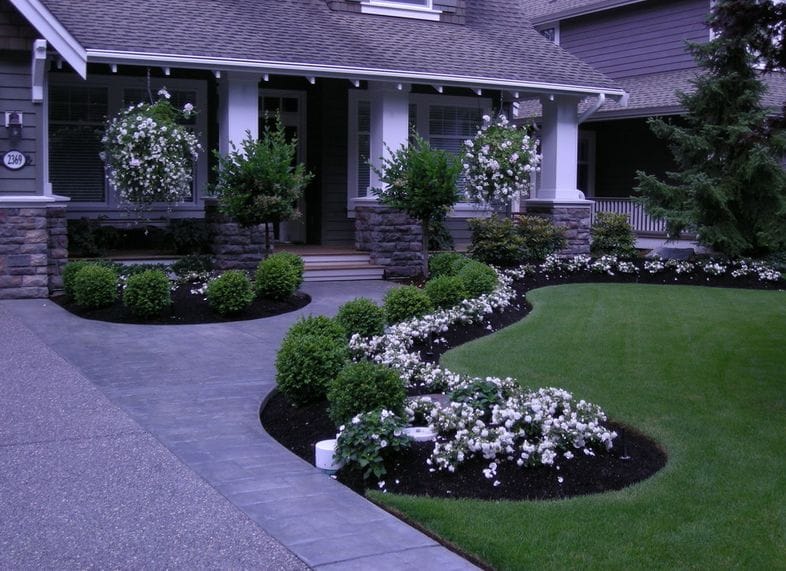 Source
Neutral lines look always good and in this case the perfect grass in combination with the groups of white flowers look fantastic. The combination of green, grey and white tones provide a very elegant touch to your front yard.
3.- Lush vegetation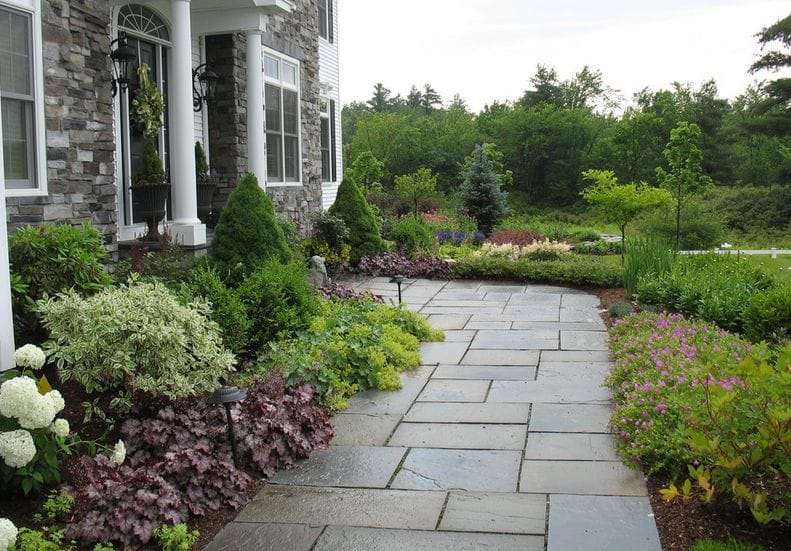 Source
Sometimes, you just need to add some colourful details to your current decoration and a lush vegetation that goes along the pathway can be a good idea.
4.- Light zone
Source
Simplicity used in the front yard can make that the rest of the house stands out.
5.- Make it special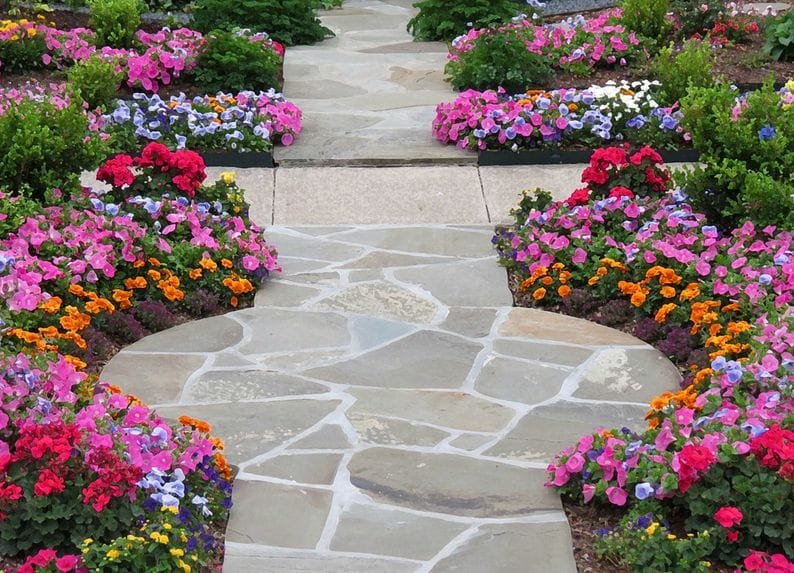 Sometimes, we don't have a complete front yard for planting flowers, but any gap you have can be good for providing a special and colourful touch to your front yard.
6.- Simple and easy to do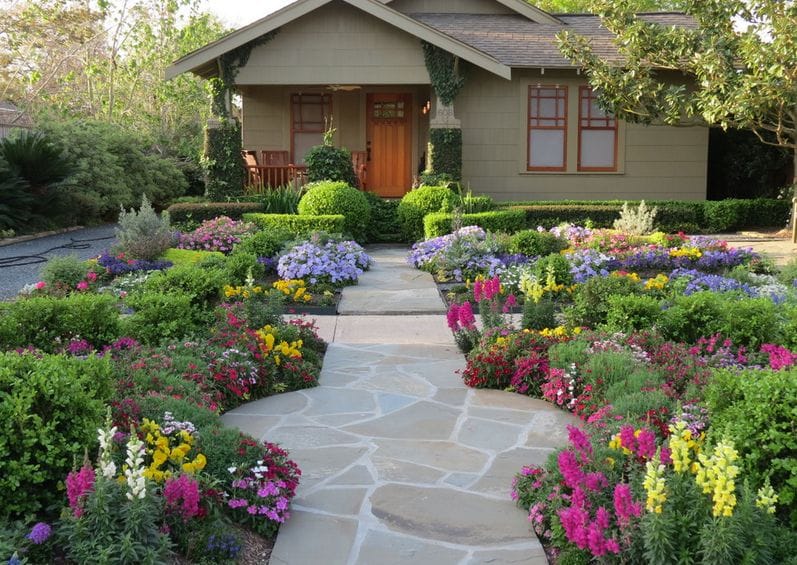 Source
The easiest ideas are sometimes the best ones. Some bushes in combination with a path of flowers create a gorgeous front yard.
7.- Yellow flowers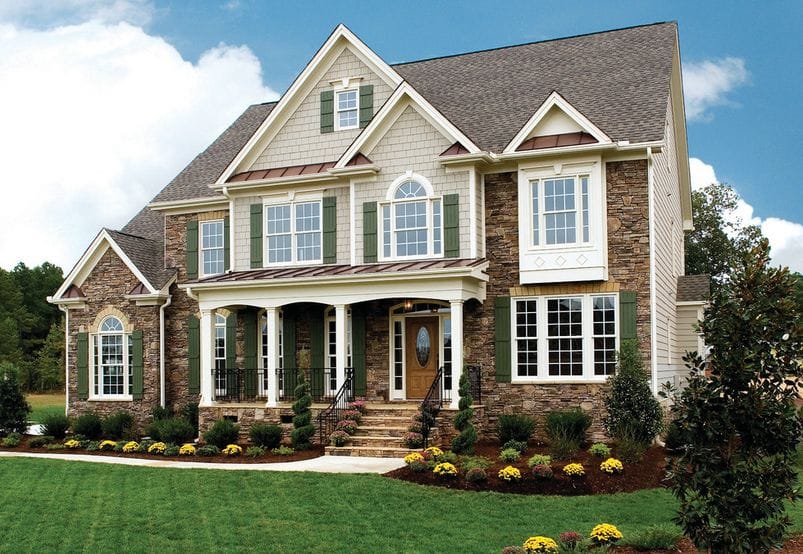 When the house is bigger, the front yard tends to be bigger to, but it doesn't mean you need to feel all the front yard with plants. Sometimes, it's better choosing a variety or two and a colour for achieving great results. In this case, they've combined the green and brown tones of the façade with a yellow tone and the front yard looks gorgeous.
8.- Favourite colours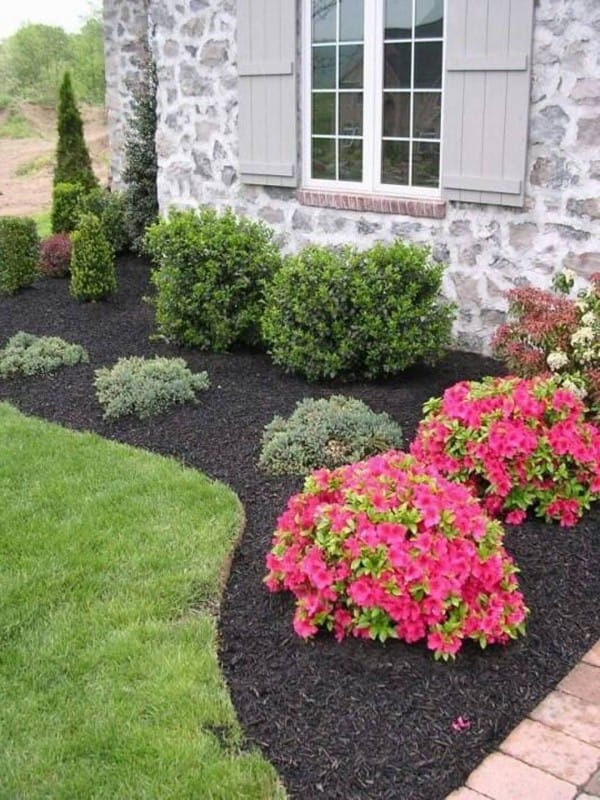 Choose your favourite colours for decorating your front yard. Combine them with other neutral tones and check that the different species can live together.
9.- Modern style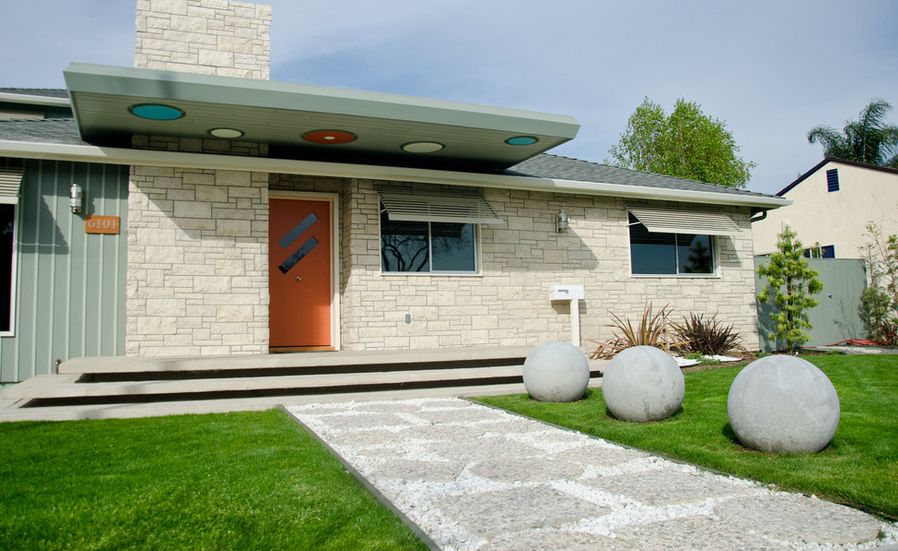 Source
If you have a modern house with a contemporary style and you don't want to overload the front yard, opt for simple decorations. You can combine stone and grass to create an elegant and minimalist front yard.
10.- Just one texture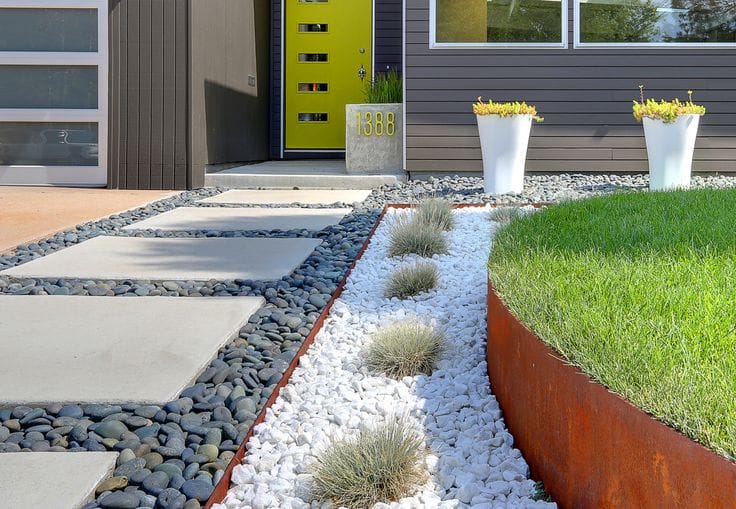 Source
If you are not too good at plants and you prefer having as few as possible… Play with other kind of elements such as stones and some plants that don't require too much maintenance.