Autumn is the best season for making your DIY projects. If you want to start creating things to contribute to your decor, autumn is your season!
In autumn it normally rains a lot, cold starts to come and cloudy days are the normal days. All we want to do is staying in the couch watching TV or doing nothing. If you don't want to lose your time or you want to fill your time with something interesting, now's the time to create!
If you want to save money in your decor but you want to do something special in autumn, you can make your own DIY projects. In that way you'll spend really few money and you'll have an awesome autumn decor.
Leaves, browns and branches look awesome in any kind of decor, but they tend to be the main character of autumn. If you have always wanted to include them now you have the opportunity. You'll have time enough and you'll btain awesome results.
If you need some inspiration to make DIY projects here you have some we really liked.
Decorate with branches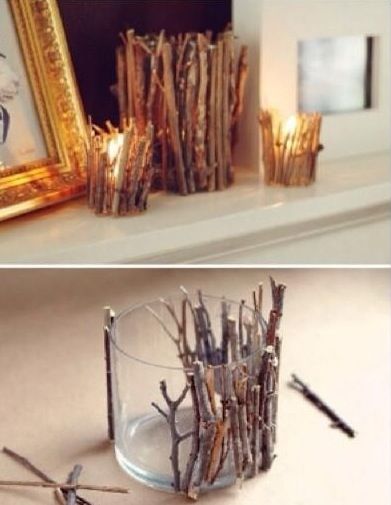 Do you have some glass containers that look really boring? Do you want to include the awesome effect that branches give to decorations? Then this is your DIY project. You just have to take a bottle of transparent glue and start sticking the branches. You can have the perfect decoration if you put a candle inside.
Bottles with leaves
If you want to include candles in your decoration but you don't ike the previous craft, this is your idea. You just have to look for some leaves and sticking them to an old crystal pot. This DIY project is one of the cheapest ones and it is a really good way to include an autumn touch to your decoration
Make a garland with your kids
If it is raining and you have to stay at home with your kids, you should look for a funny project if you don't want to end up crazy. This beautiful and easy project can be the perfect garland for your kids' room and a good way to spend a rainy weekend.
Autumn bowl
This one is my favorite project. This bowl can look awesome in any rustic ambience and even in an industrial one. Apart from that, it can be very useful if you put it in your hall for example, to put your keys and don't forget about them.
Lovely jars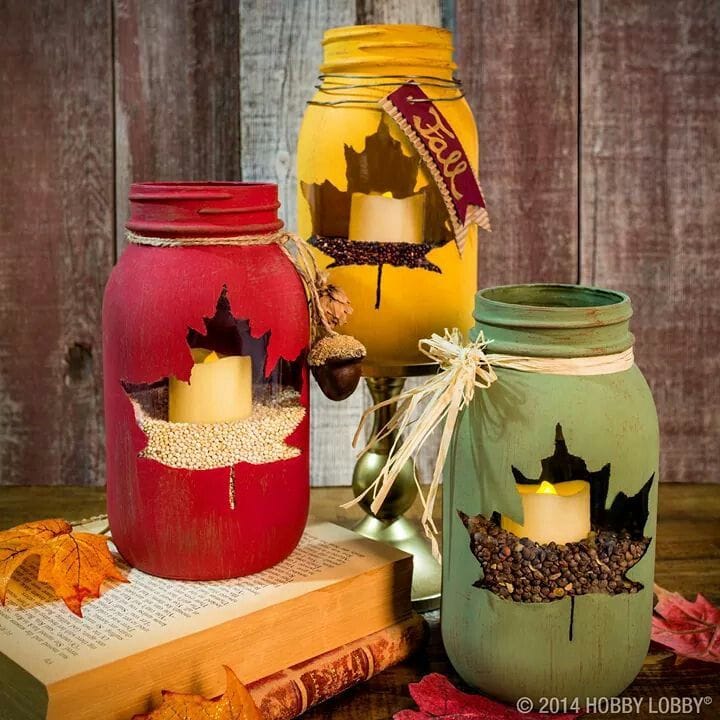 These lovely jars can look amazing with some candles inside. You just need the shape of a leaf and some paint. You can also use them to store food.
Hope you enjoyed the article. Have you made something special for your autumn decoration?
Pictures: Pinteres