Homedecor
An inspiring small apartment design by Cloud Pen Studio
These photos of a small apartment design will show you how you can decorate small spaces and make them be efficient. Would you like to know more? Check these inspiring small apartment designed by Cloud Pen Studio.
Source: .cloudpen
This small apartment is located in Taipei (Taiwan) and it's a lovely space where all the important functionalities are at hand reach. Daily activities are shared in the same space, but thanks to the design's functionality, the house is amazing. Its open design connects bedroom, kitchen and dinning room in a unique space.
Cloud Pen Studio
This splendid study is full of really creative people of interior design. Cloud Pen Studio has a lot of projects full of functionality, quality and a lot of esthetic aspects. This design apartment is one of all those projects. In their website, you can check out more designs and decorations.
As you can see in the pictures, the space is small but with a lot of creativity the team that created made it look wonderful. The design saves a lot of space, time and money.
Gorgeous small apartment in white color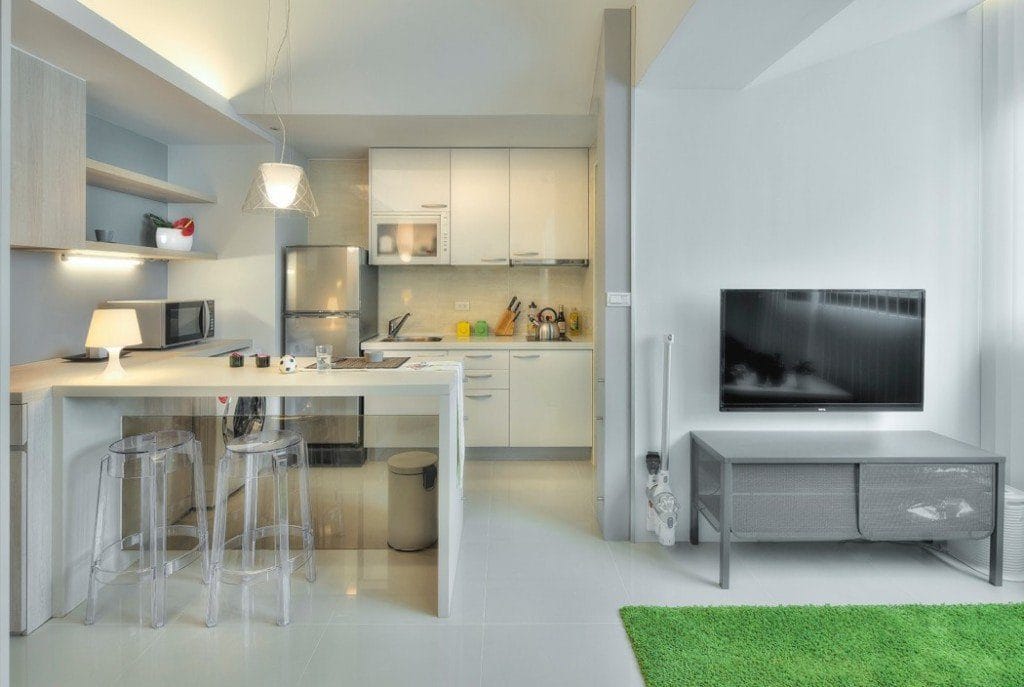 Source: cloudpen
The main color is white and it's due to the fact that this colors intensifies natural and unnatural light and make spaces look brighter. Everything is white: walls, ceilings, floors and even some pieces of furniture. In general, they use a lot of crystal and plastic materials for decorating. As you may know, an excess of white tones can ruin a decoration, that's why it must be combined with something else. For example, transparent accessories and furniture create a sense of visual cleanliness.
You can also add other tonalities such as a green carpet or any other you like and according to the style you want for your space.
Small fashionable bedroom
Source: .cloudpen
The small bedroom, designed with a practical style, is perfect for your daily life! White and grey make this space more fashionable. And shelves are the perfect option for keeping every kind of things. The small wall also provides the bed with some privacy.
Smart workspace
Source: cloudpen
The workspace next to the sofa is well arranged thanks to the shelves and the small table where you can work.
White, green and grey living room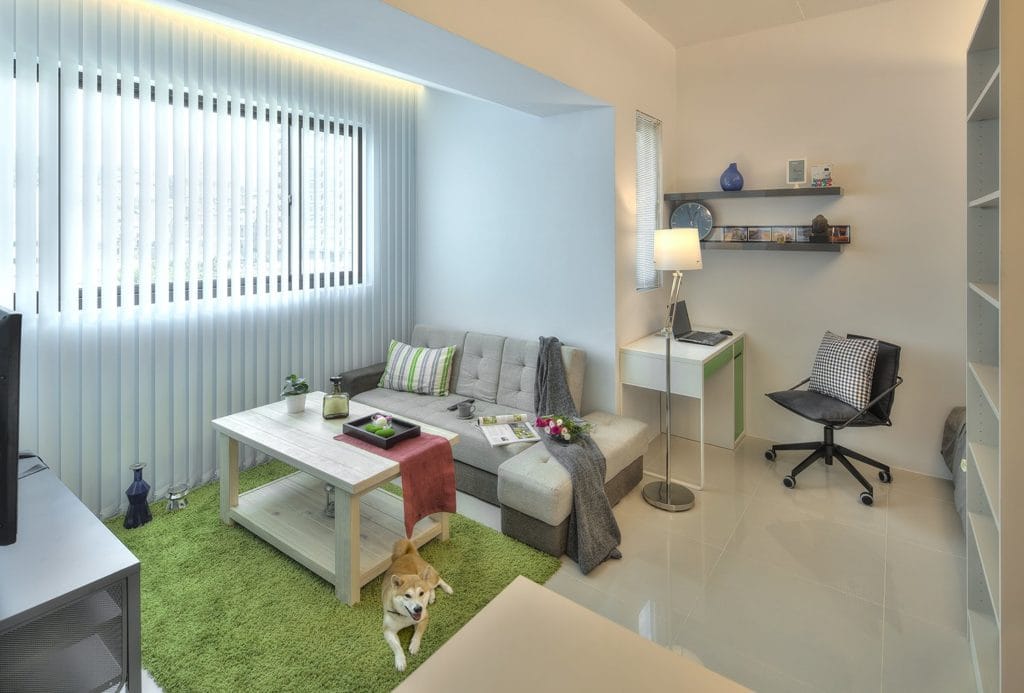 Source: cloudpen
An small apartment with everything you need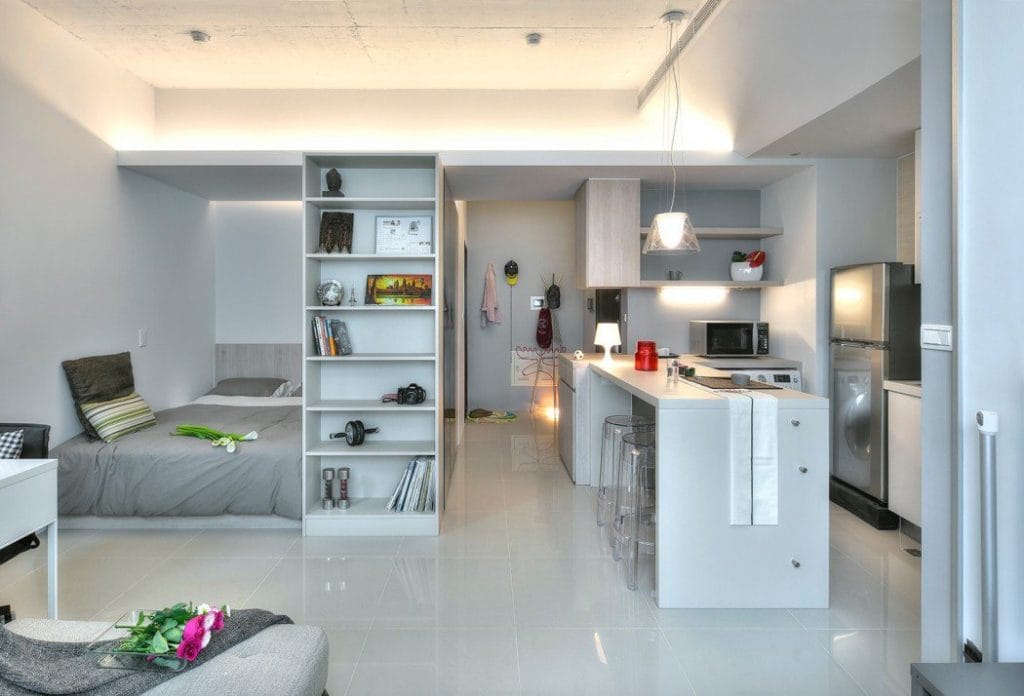 Source: cloudpen
This can be of inspiration if you want to decorate your home and don't have many squared meters. Look for the best choices for your home in order to organize it perfectly!
Fully equipped kitchen with entrance hall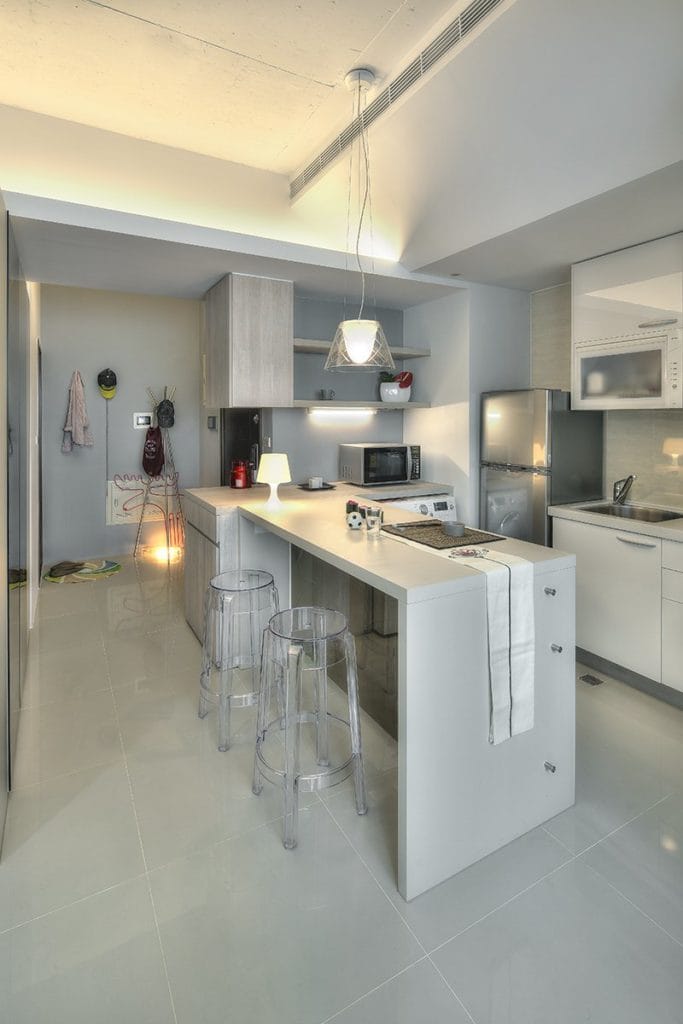 Source: cloudpen
This fully equipped kitchen is well organized and its countertops are ideal for cooking. The idea of using a lot of space for storage is great!
Cozy bedroom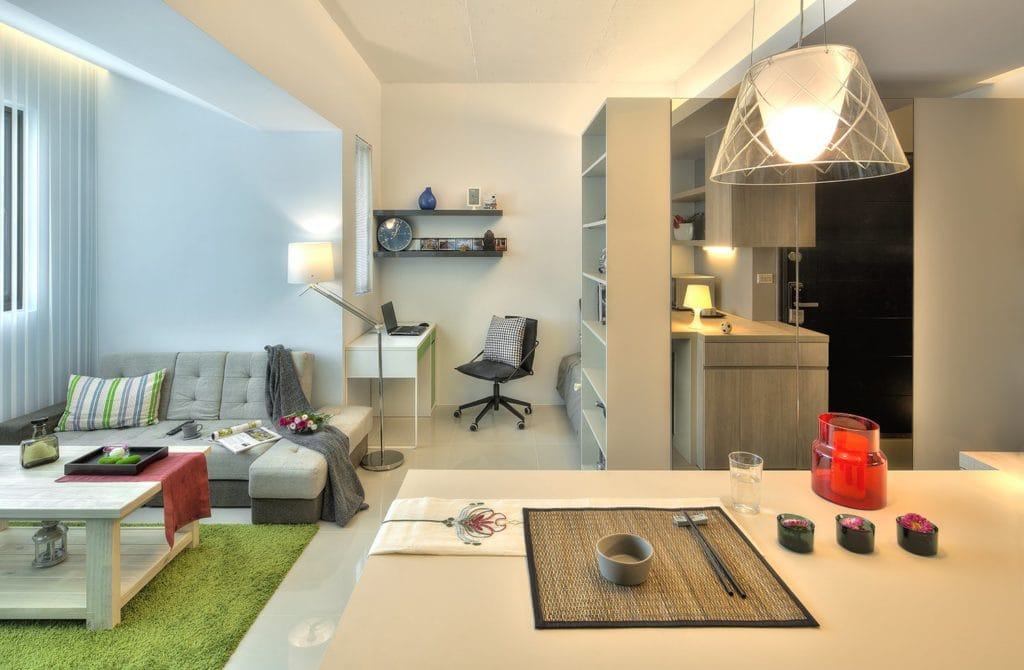 Source: cloudpen
Living room with a study space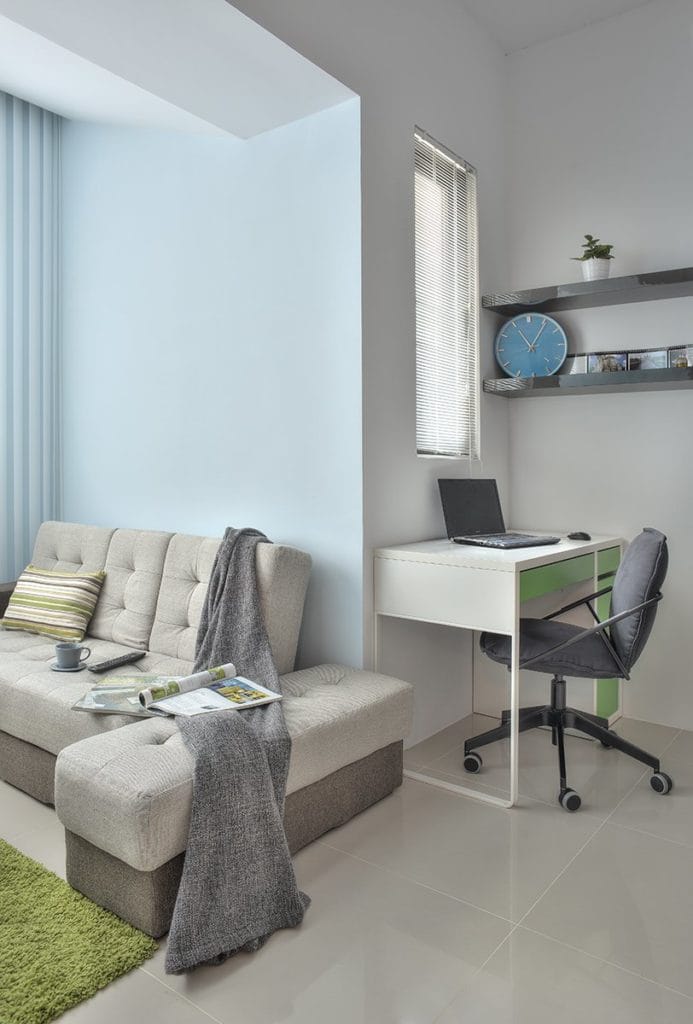 Source: cloudpen
This apartment shares different activities in the same space. This idea can look gorgeous if you combine it well, as you can see in the picture.
What do you think? Cloud Pen Studio brings us a lot of gorgeous and fashionable ideas for making the most of a small apartment! You can create amazing decorations with not much space. We hope these photos were of some inspiration for you!
Via decoración 2.0