Today we will share with you one idea to decorate your children's bedroom. That idea is making some DIY cushions. It is a great idea because it can be used both as a cushion and as a toy so your kids will love them.
As it is for kids, we have shared for animal ones because they fit really well kids spaces. Apart from that, your kids will feel like in a zoo and it will be a really cool project.
The good thing about this is that you can do in almost every color, therefore they can fit almost every space.  You just need to use your favorite animal and start sewing.
You can do different animals and you can also mix them with more simple cushions in the same tonalities. It will make the space look like a children room at the same time it looks original and sophisticated.
If you like this idea and you want to try it, here you have some ideas to inspire you.
First idea
The first idea is the easiest one. For making it you just need a cushion and some patchwork fabrics. Cut some animal shapes and sew them to the cushion. As you can see, you can do in the color you want and you can adapt to a lot of different ages, for example, the one in the bottom of the picture below is perfect for baby's bedrooms.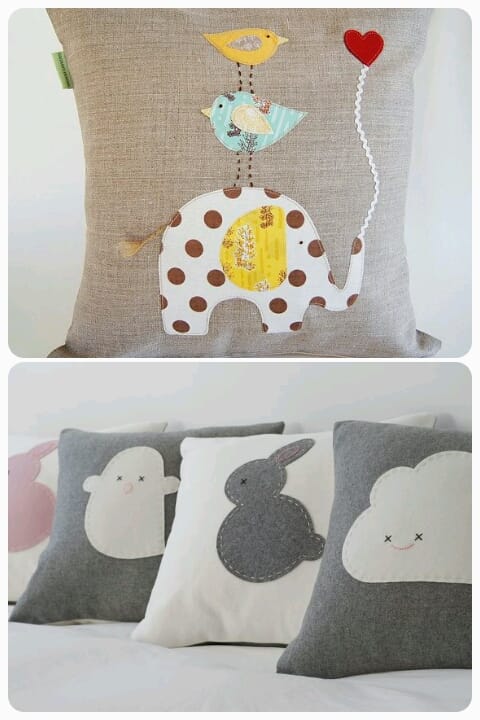 Second idea
The second idea is also quite easy. You also need a cushion and some fabric in colors that match the cushion. You just have to cut some pieces like ears, a trunk or legs to make that cushions look as amazing as the ones below.
Third idea
With the third idea things get a bit more complicated. Here you have to make your own cushion, cutting it with the shape of the animal you are doing, that's the mostdifficult part.
Then you just have to add some details like ears or eyes and that's all!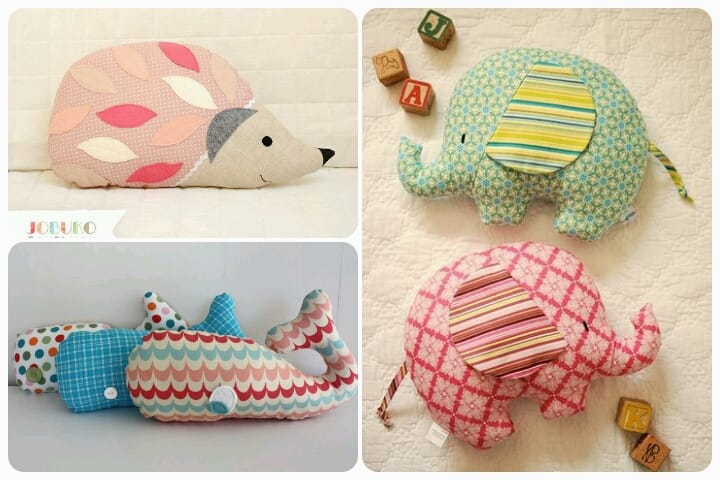 Fourth idea
The procedure is quite similar to the previous one, you also have to cut the cushion in the shape of the animal. But in this case, we are going to choose a fabric that has the animal already stamped so that you only have to sex the cushion and no more.
This is one of my favorite ones and I'm sure your kids will love them.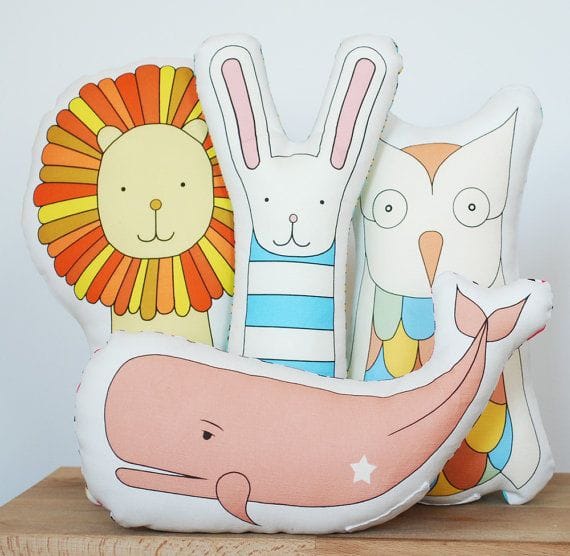 Fifth idea
Last but not least, you can also use your crochet skills to make this DIY project. It looks really cool, isn't it?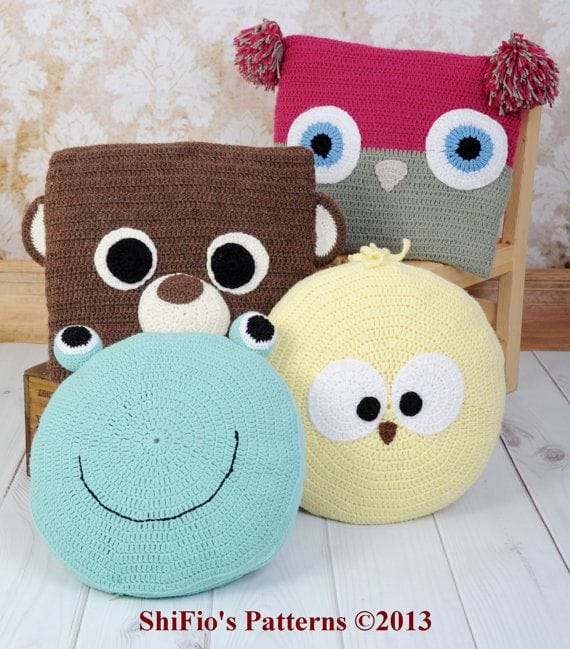 Hope you liked these ideas.
Have you ever tried something like this? Tell us!
Pictures: Pinterest