Homedecor
Audrey Hepburn's flat in Breakfast at Tiffany's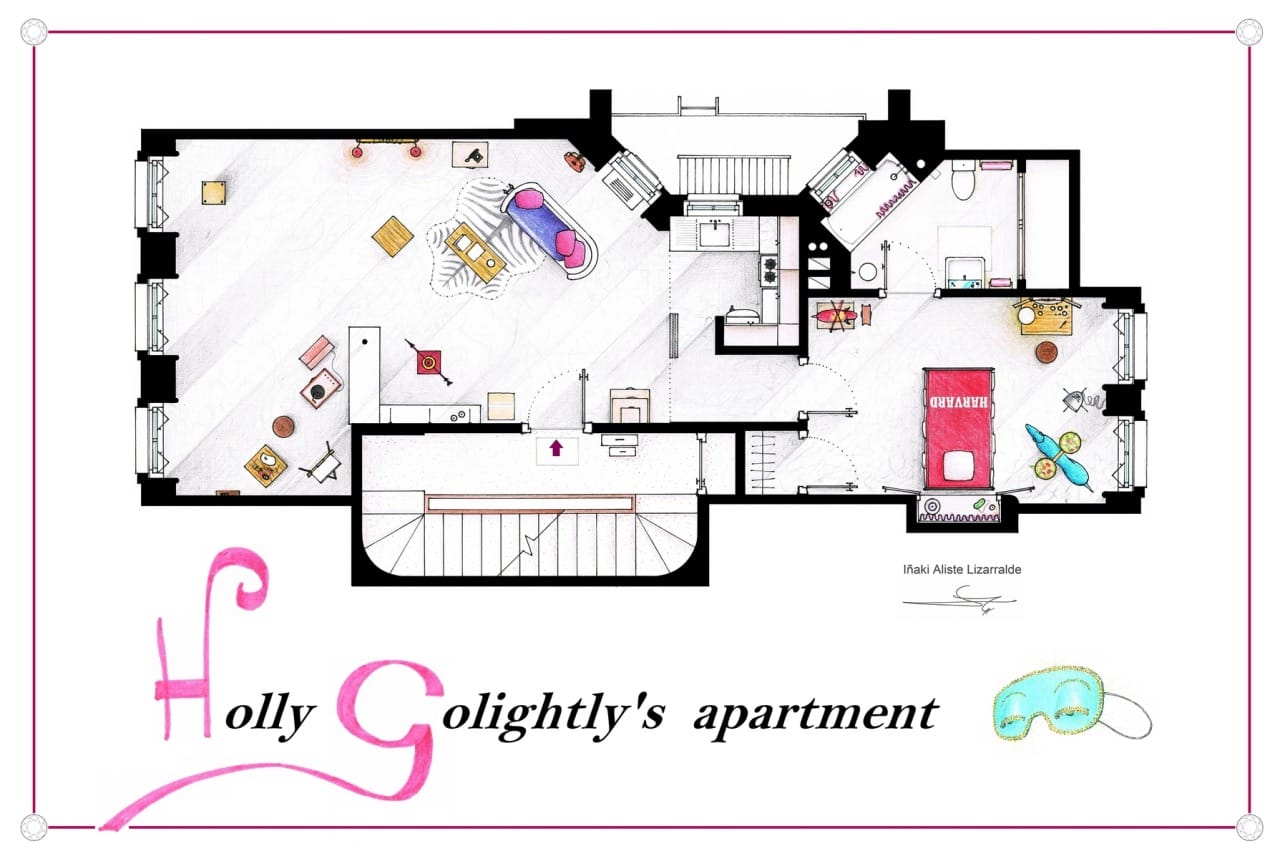 Almost everyone has seen "Breakfast at Tiffany's". If you're a cinema fan or you just love classic cinema, you are probably from the ones who have seen this film. It is a free adaptation of the novel written by Truman Capote that tells the story of a young and beautiful lady that lives in an idealized world that doesn't exist.
This Young lady, interpreted by Audrey Hepburn, is always dreaming of reaching fame and becoming a renowned actress. She always has breakfast in front of an important jewelry shop (Tiffanys) because she loves diamonds. Apart from that, she wants to get married with a rich man to start a new life, different from the one she has lived. Her live changes when Paul Varjack, a frustrated writer, comes to live in the same building.
The film was directed by Black Edwards and had several nominations for The Oscar awards. Now that you know the film, I want to tell you about Audrey Hepburn's flat. What do you think about this drawing? It was made by Iñaqui Aliste Lizaralde, who show all his talent in this blueprint.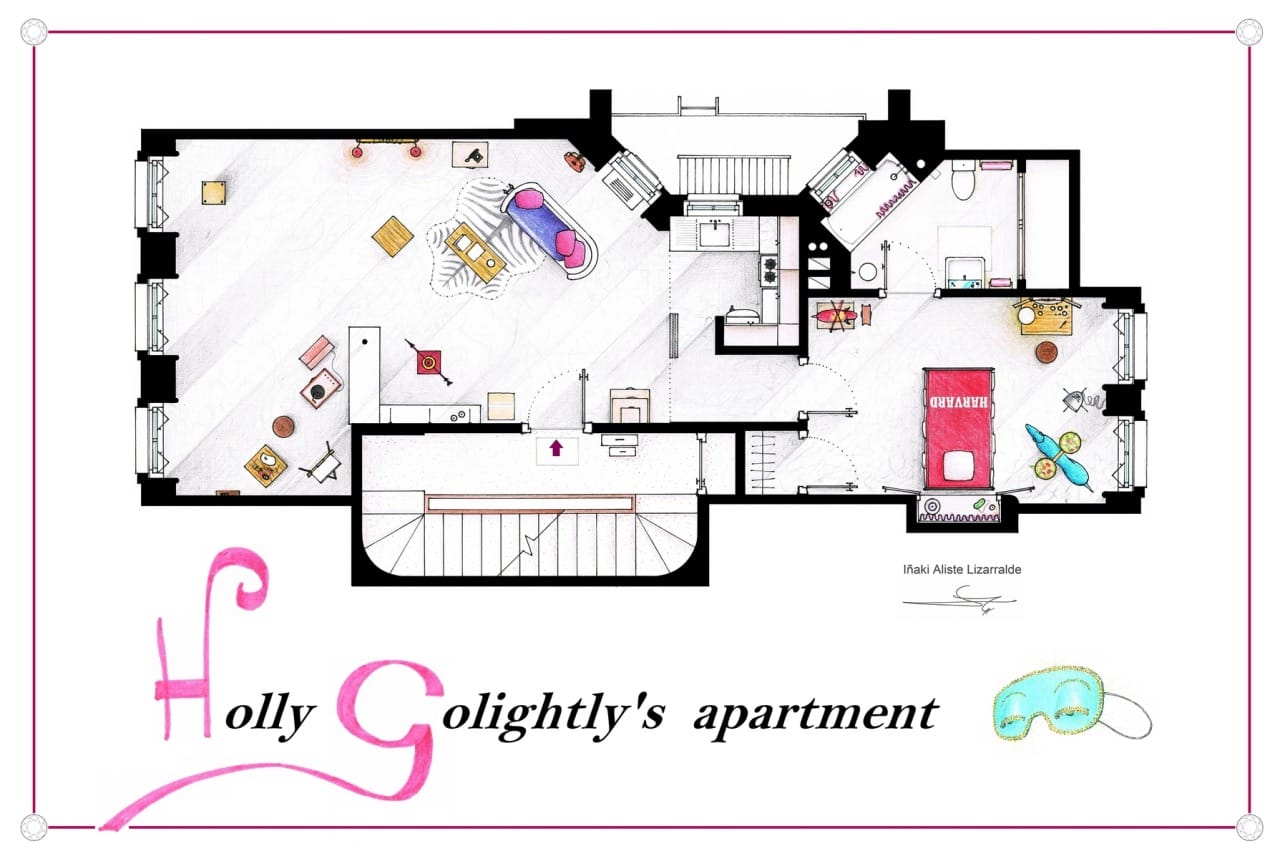 The decoration of that time is really well captured in the drawing. We can see the distribution of the flat clearly and the animal print carpet, that was really in at that time. We can also see that the dining room is connected with the kitchen and the living room, where the television is.
In the other part of the flat, the right one, we find the bedroom and the bathroom.
This drawing includes some element like:
Half-bathtub sofa
Black telephone on a suitcase
Red Harvard blanket
Guitar
Etc
We can see that we can have a very personal decoration in a small flat like the one shown in this film and we can use it as inspiration for decorating ours. Do you like this blueprint? I find it awesome!
Via: Decoración 2.0