Homedecor
Bedroom decoration ideas that will inspire you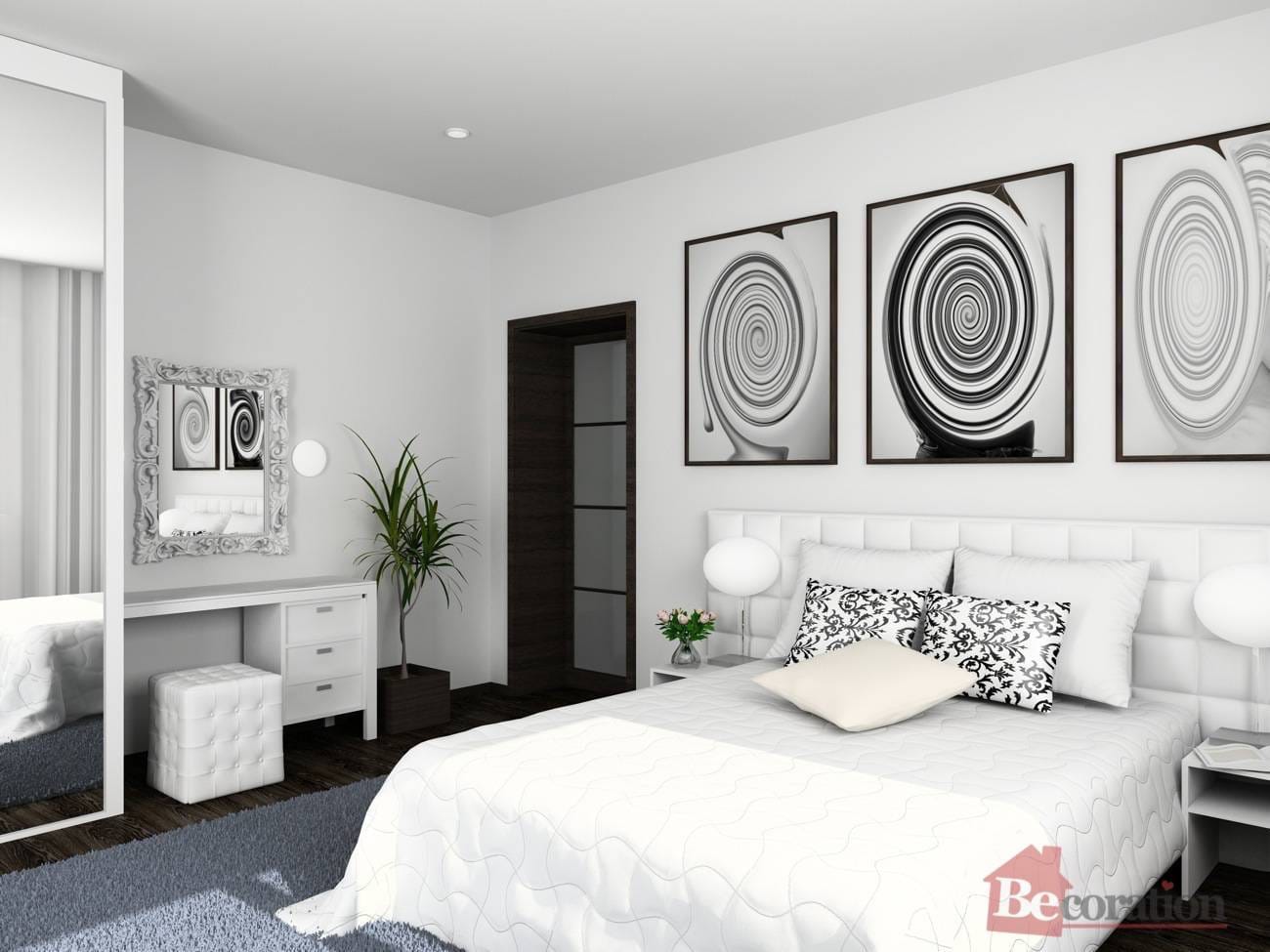 Today, we bring you some bedroom decorations to inspire you. Designs which go from the most baroque and colorful to the palest and most minimalist. The most common feature of the majority of the following styles is white and pale tones. Nevertheless, in some of them, bright and dark colors provide great contrast and personality to the decoration.
Dark orange and black design
Orange and black are the main elements of this decoration. The contrast of these main tones with white and pale colors is ideal so that the room doesn't look too dark. The design of the walls gives a truly creative and elegant touch to the space.
Fuchsia and purple details to personalize your bedroom
This design is an example of how some colorful details can transform a bedroom. The fuchsia and purple elements make the space look cute and personal. The purple paintings on the walls are really original and they combine perfectly with the fuchsia bedspread. Moreover, the silver mirror provides the bedroom with a very elegant touch.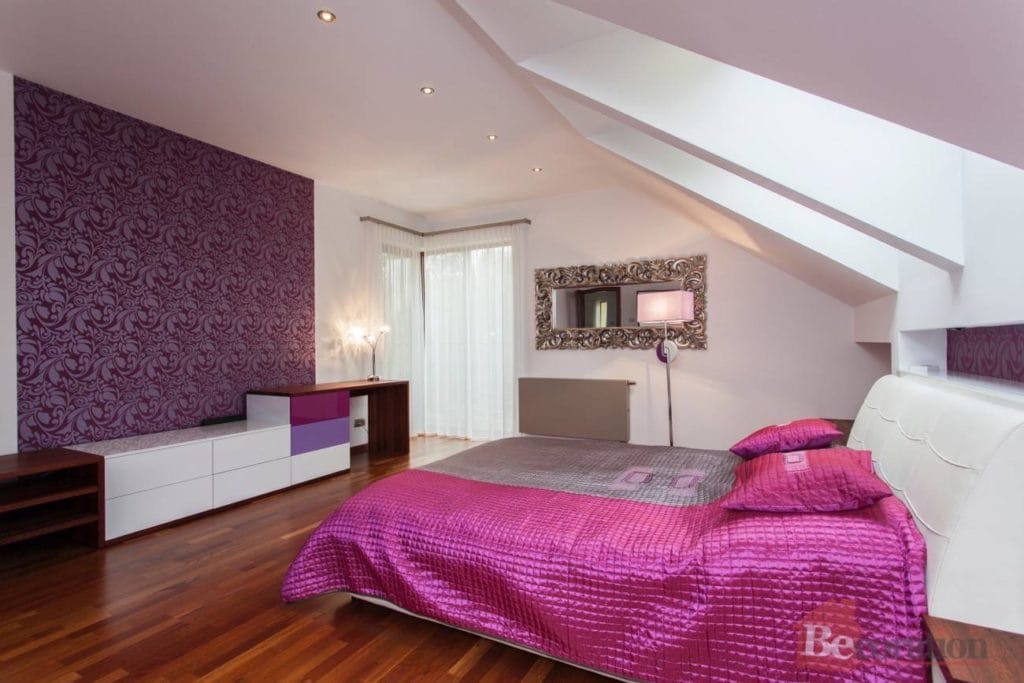 White and cream-colored designs
The following bedroom decorations are completely minimalist. These white and cream-colored designs are perfect if you like that your bedroom looks very bright and warm. Moreover, this kind of tones is perfect if you're looking for a relaxing and calm bedroom style.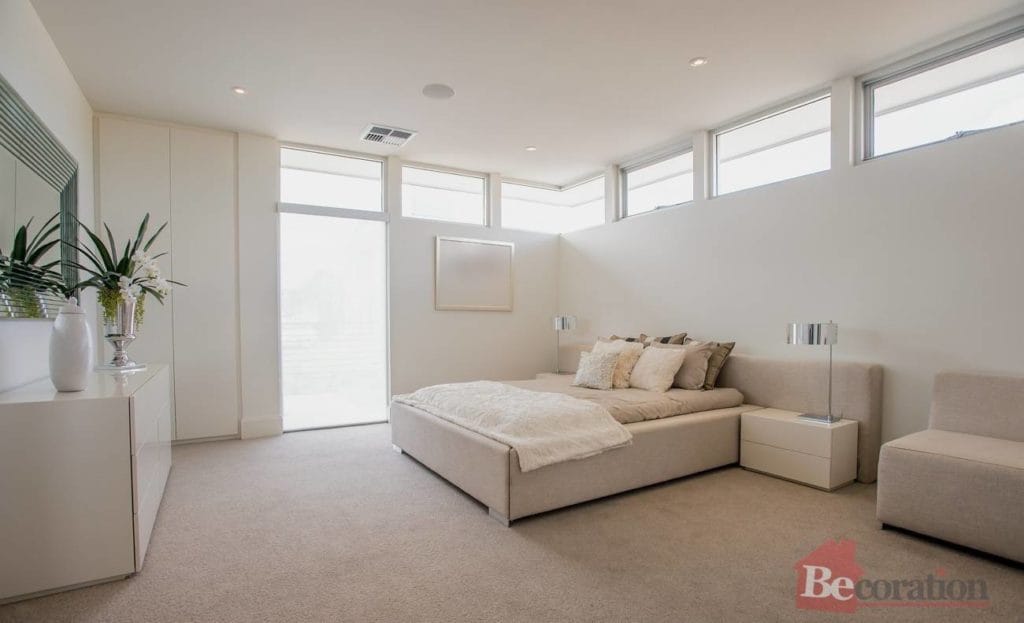 Black and white bedrooms
Classic and modern at the same time, black and white decorations are always a good choice. In this first example, the ideal illumination of the room creates a bigger contrast between white and black elements. The white furniture, walls and accessories combine really well with the black details of the door, the floor and the frames.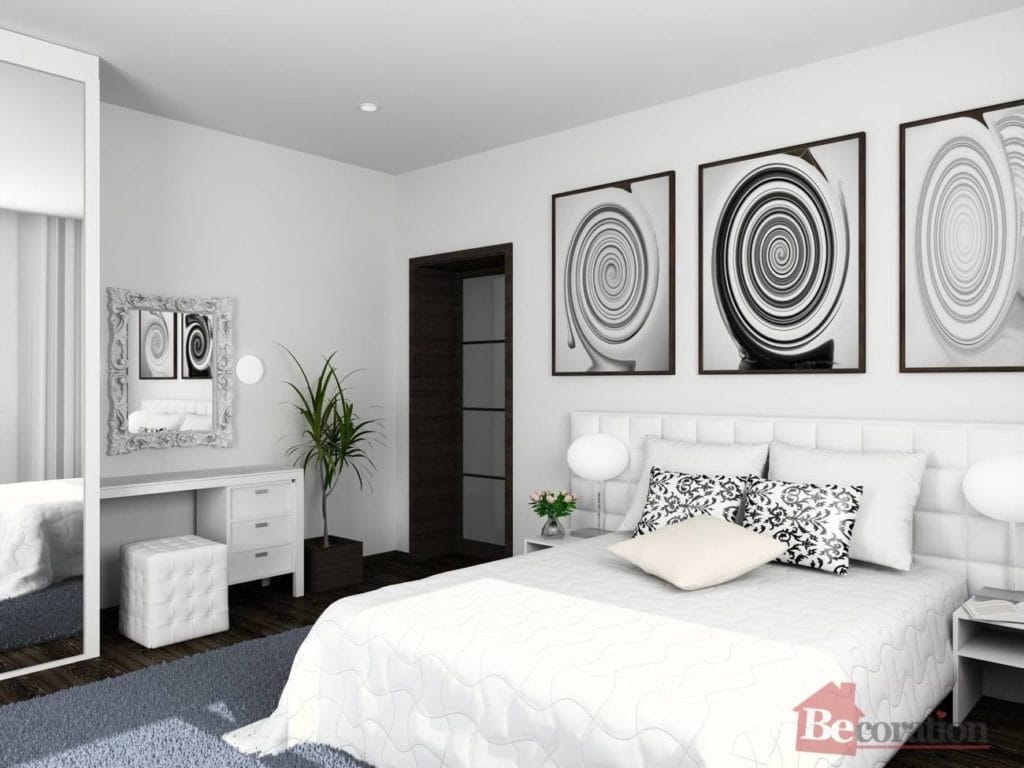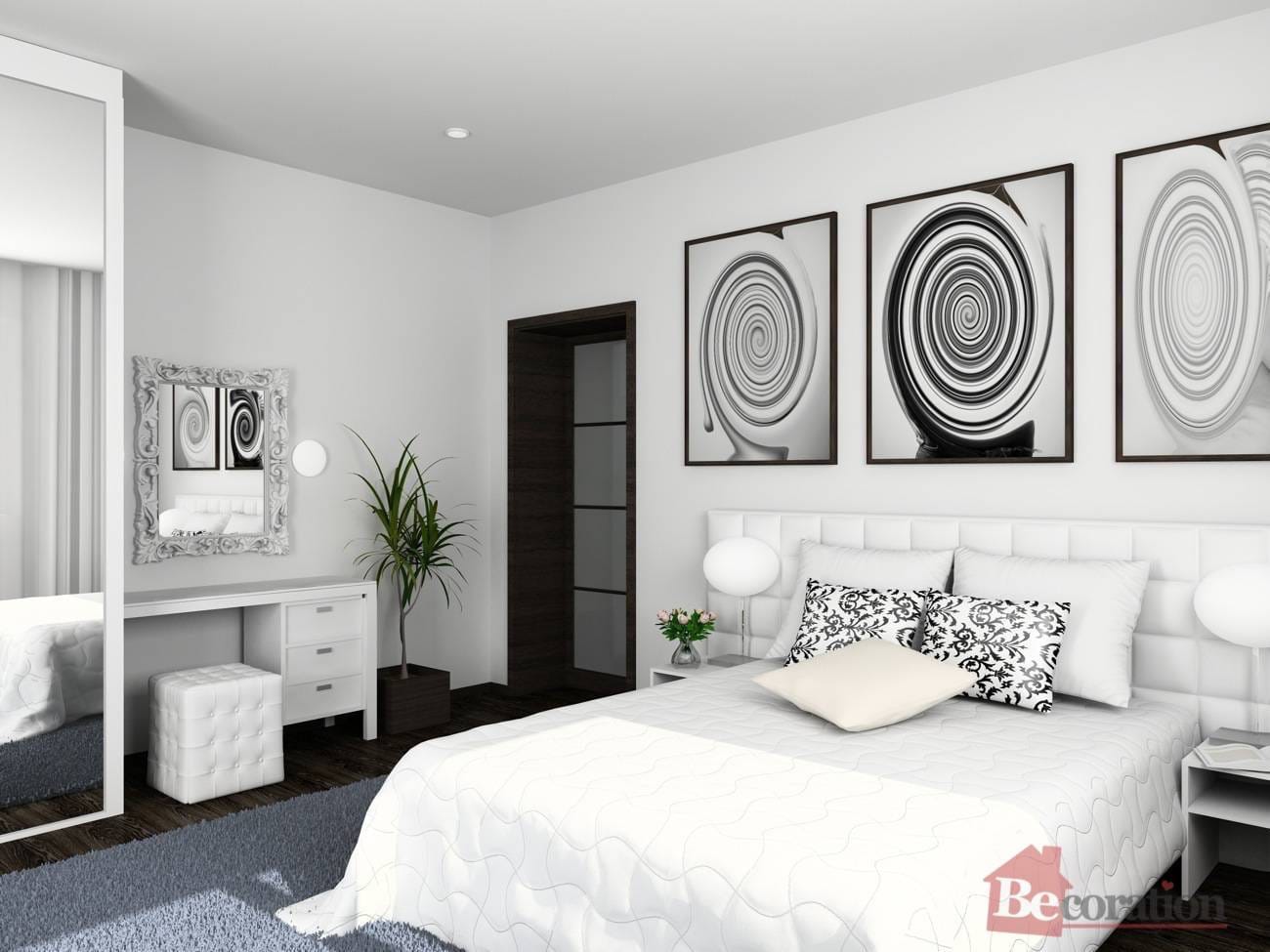 In this second example, black and white elements share the room with some cream-colored elements. This style looks a bit more traditional and it's perfect if you're looking for a warmer atmosphere for your bedroom.
Pastel colors and wallpaper
These bedroom decorations are cozy and classy! Wallpapers provide the space with personality. If you're looking for a warm and classy décor, these gorgeous examples will be a good source of inspiration.
We hope you liked this post, if you have more ideas you'd like to share with us, you can do it in the comments or in our Facebook page.