Small rooms don't have to be a problem. You can get the maximum comfort out of them and even have a great opportunity in decoration if you know what to put in every single space. Sometimes, when you have a very big room, you only think about decoration and you may lose a lot of useful space. We know that's a problem we don't have in small rooms because we think about getting the best of every meter.
If you have a small room, don't let that idea discourage you because the lack of space can be compensated with a lot of good ideas. Small rooms are normally more charming and you may take advantage of that.
If you want to make your small room look great you have to go to every single space of your home and think, what can I do here?
You don't have to put a lot of furniture in the room, in fact, you have to put few but functional furniture, then your room will look bigger and at the same time you'll have the maximum comfort because you can take advantage of every single centimeter of the room. The key is having good storage systems.
It is also important that the room has natural light and you should try to decorate it with light colors. The fact that you have to paint the room in light colors (even in white) does not mean that the room must look boring. You can use light colors like blue of green to give vitality to your place. You can also paint all the walls in one light color and the one behind the bed side panel in a darker color or put some patterned wallpaper in light colors in that wall. The result is awesome!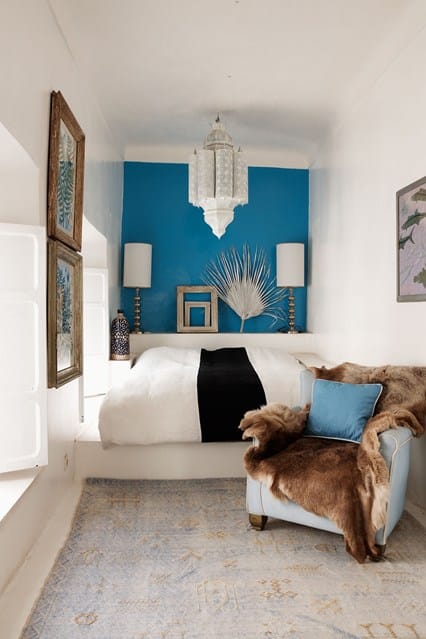 Another useful idea is using built-in wardrobes with sliding doors; it is a good way to use your space and not losing it. Your room will look more ample and functional.
Do you think that small rooms are charming? If you have more ideas or tips share them with us!
Via: Decoración 2.0