Homedecor
Cosy bedroom decoration for this autumn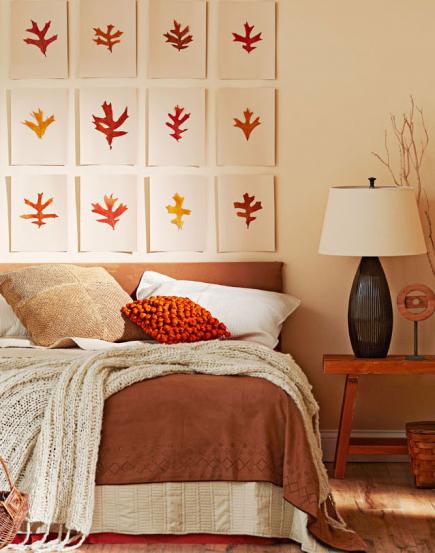 Are you looking for a cosy bedroom decoration for this autumn? Today, we bring you some ideas to inspire your imagination for creating a cosy bedroom decoration.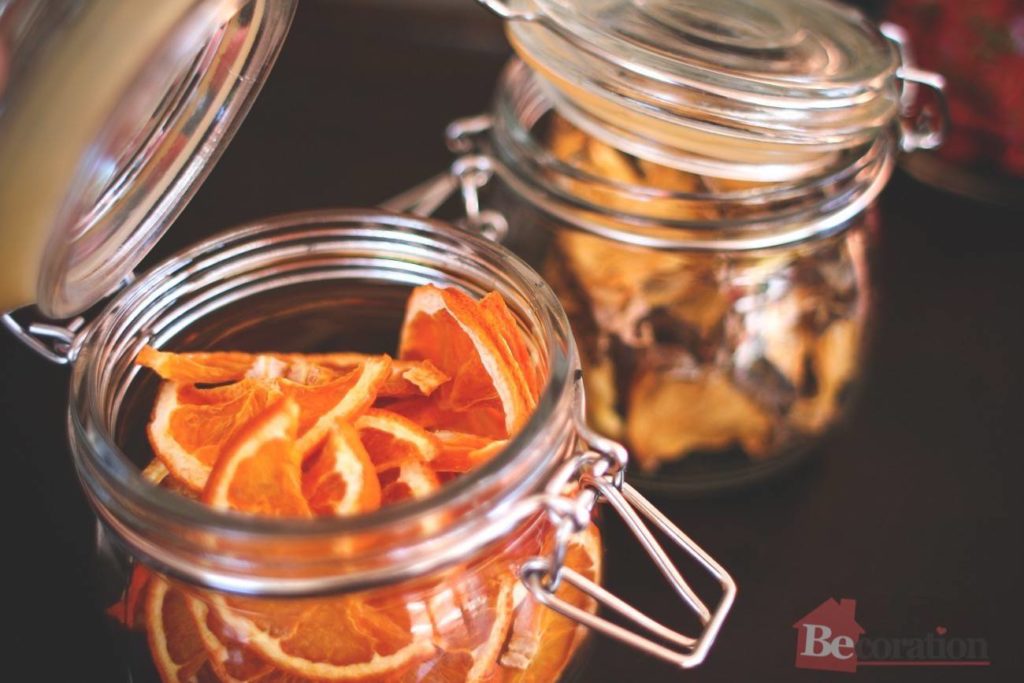 Orange, yellow, brown and some tones of green are truly characteristic colours during autumn. They transmit a lot of feelings, specially warmness, which makes you feel more comfortable at home while it's cold outside. As in many cases, colours provide a lot of options for decoration, but the decorative elements and the scents you choose are also important in order to create a cosy bedroom decoration. For example, you can create very different atmospheres with scents depending on you tastes and the feelings you want to transmit.
Carpets and warm materials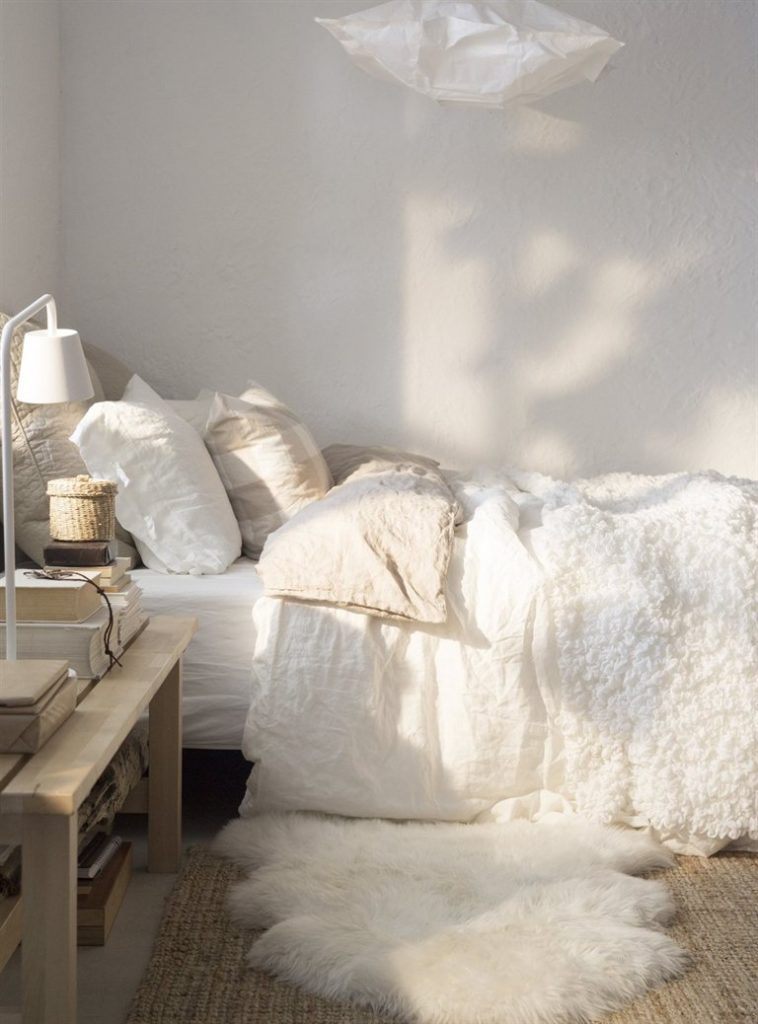 Source: ikeafamilylivemagazine
Carpets are wonderful decorative elements for creating cosy environments. You can choose warm materials for achieving a more comfortable decoration that make you feel at ease. Moreover, there are some DIY ideas that can also be useful, such as making carpets with pompoms.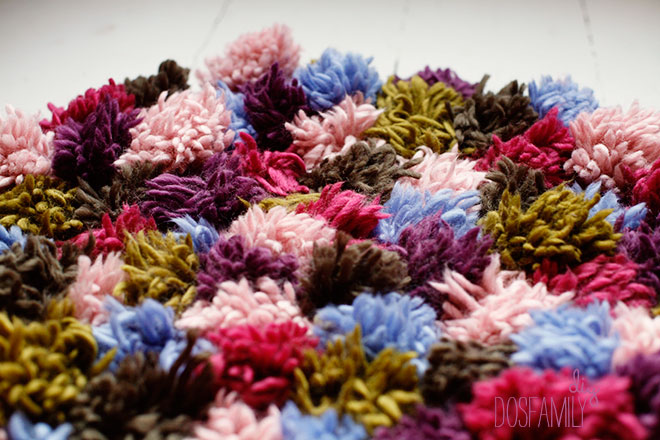 Source: dosfamily
As in the picture above, you can choose the combination of colours you prefer and create a gorgeous and unique carpet with pompoms. Wool is a very warm material that will go perfectly for creating an autumn cosy bedroom decoration.
Cushions and blankets
Apart from useful, cushions and blankets are truly decorative during this season of the year. You can decorate your bed or an armchair with some cushions and blankets and the effect will be superb. You can curl up among the cushions on your armchair or bed and cover with a warm blanket while you read a book, the feeling is great.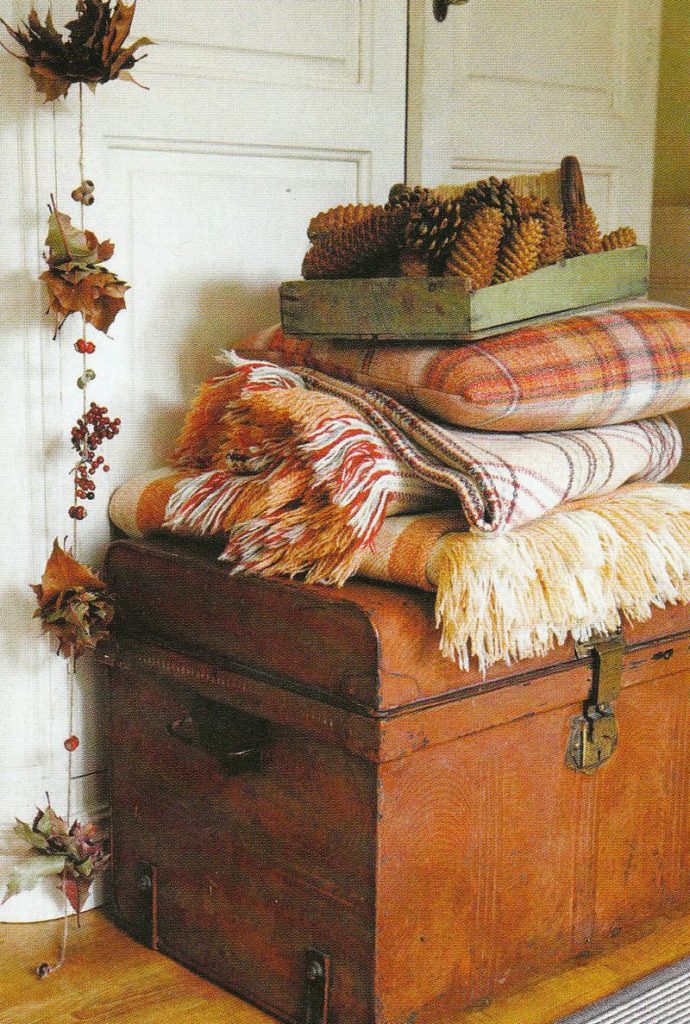 Source: polkadotfarm
A good idea is combination Earth colours with white to create a lovely and cosy bedroom decoration. For example, the combination of several shades of orange with beige tones looks gorgeous. Earth colours can remind us to autumn, to the fire or even to tasty and warm meals such as a carrot cake or a cappuccino next to the fireplace.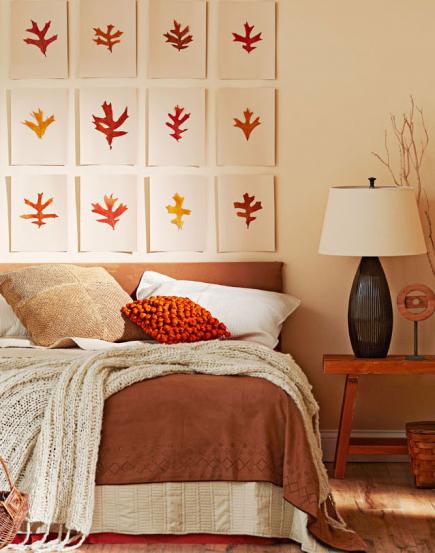 Source: midwestliving
Placing several cushions apart from the pillow cases on the bed transmits warmness and comfort. Besides, the idea of placing also a blanket on the opposite side of the bed is also great for providing a cosy style to the bedroom.
Colours and textures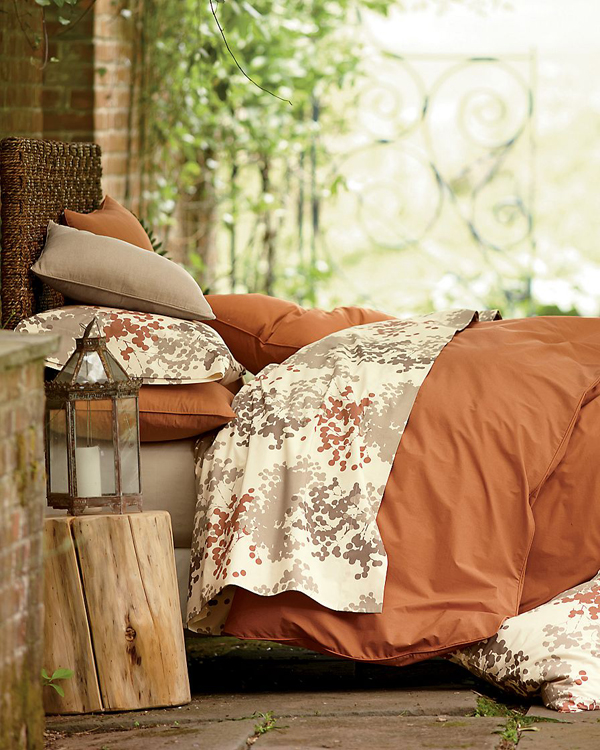 Source: canadianloghomes
We've already mentioned Earth colours such as orange, brown or some green tones are ideal for autumn decorations. Nevertheless, it's better not overloading the room with too many dark tones since the effect won't be so good. A really attractive option is choosing one or two dark tones of brown, orange or green and combine them with pale colours such as light grey, beige or just white. Even if the predominant colour is a dark orange, like in the picture above, if you combine it with paler elements, the result can be magnificent.
Source: 79ideas
But, definitely, colours aren't all you need for decorating. You should also take textures into account. For example, in the picture above, the contrast among the wood headboard, the cotton bed sheets and the wool blanket is superb. The finish is really warm and cosy.
Sweet scents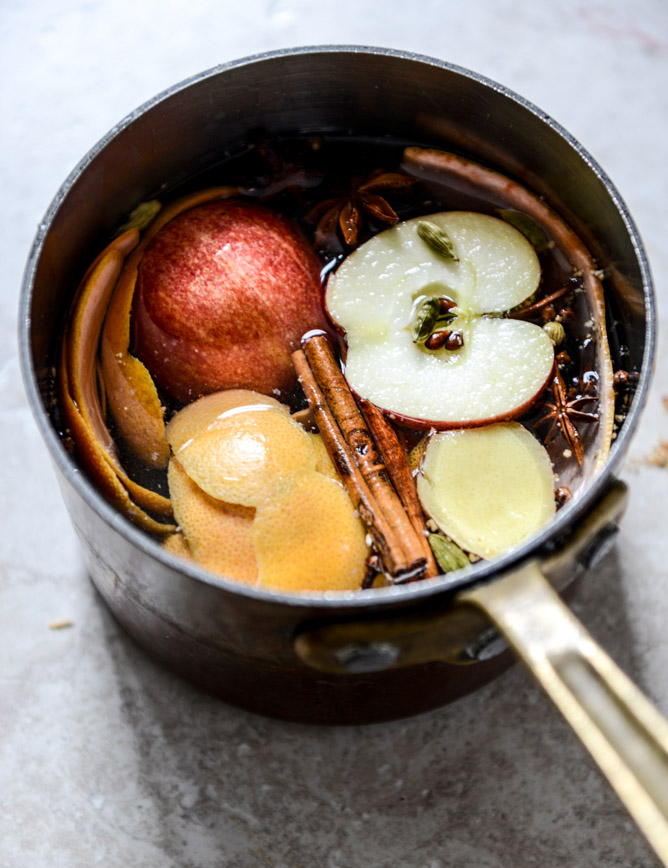 Source: howsweeteats
Finally, but not less important, scents also have an influence on decoration. Sweet scents can create very inviting atmospheres and they're perfect for autumn decorations. Cinnamon, fruits or vanilla are superb options for a cosy bedroom decoration. You can create your own scents combining different elements and you can just buy some perfumed candles.
Achieving a cosy bedroom decoration for this autumn is easier than it seems and there is an infinity of possibilities. As you can see, with some basic elements, you can transform your home decoration with the season!