DIY
DIY, bottle decoration (Part 1)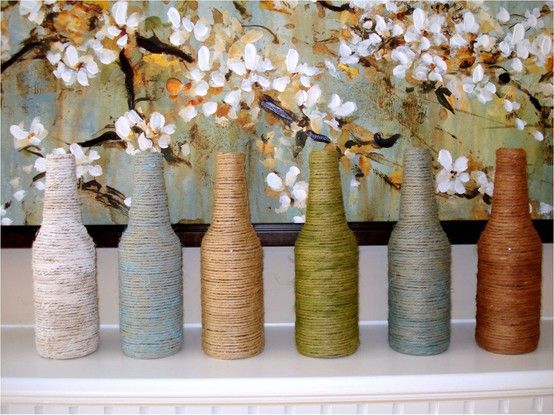 Today we want to bring here one idea to decorate bottles so that they look like beautiful vases.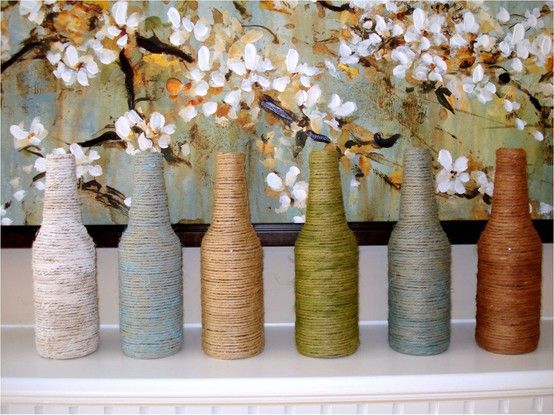 DIY is a trend that is giving us the opportunity to make our own designs to our own tastes, giving an added value to our decor. Today, we offer you the chance to make your own vase in an easy and cheap way because the materials are recycled, so you don't have to spend money if you don't want to.
First we'll need crystal bottles in different sizes, we can choose the same size but it looks more original in the other way. Apart from that, we'll need wool in different colors but with similar tonalities so that the contrast is not excessive, but it's up to you. The last thing we need are scissors and glue.
Then, we have to fix one extremity of the wool to the bottleneck and then keep rolling. We have to put some glue on the surface of the bottles as we keep rolling so that it is perfectly fixed.
Once we have all the surface covered, we can put some more glue on it or varnish it so that it is more resistant.
As you see, you can have an awesome vase with cheap materials as rope and a recycled bottle and in just 10 minutes.
Hope you liked the article.
Via: Decoración 2.0
Pictures: Pinterest