DIY
DIY cushions for starters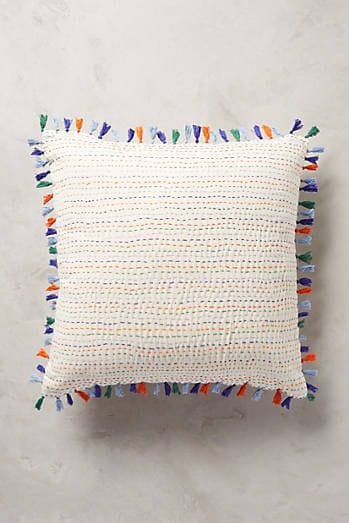 Today we want to share with you some ideas to make your own cushions. The other day I was looking for some cushions to decorate my bedroom. The problem is that sometimes it is almost impossible to find the cushions that fit perfectly your décor. In that case the best idea is to make your own cushions. In that way, you can do them so that they are just what you imagine.
Cushions are one of the easiest way to turn a dull and boring décor in to a customized and charming décor. It is cheap and it can be the perfect way to make some small changes in your house decoration.
If you don't have a lot of experience sewing, this article is for you. We are going to show you some easy ways to make your own cushions. They are going to look amazing without much effort. Do you want to know how to do them? Then keep reading!
Little pom-pom cushion
For making this first idea you need to take a patterned fabric, make a pillow cover and then put some little pom-poms arround the pillow. Cute, isn't it?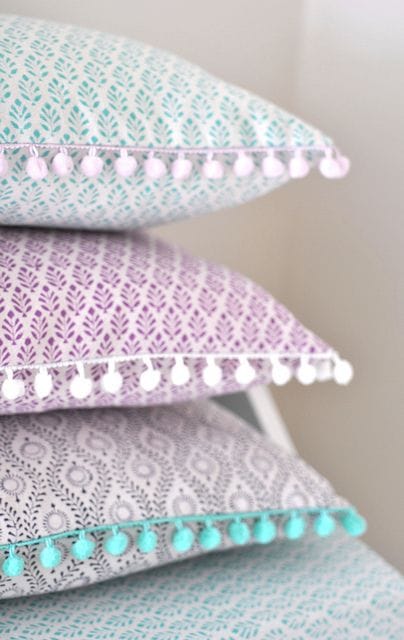 Corner pom-poms
This is maybe the easiest idea. For turning a plain cushion into an original one you just need to add 4 bright colored pom-poms in the corners

Big pom-poms
If you add some pom-poms all around the cushion in the same color of the cover, you can get this awesome effect.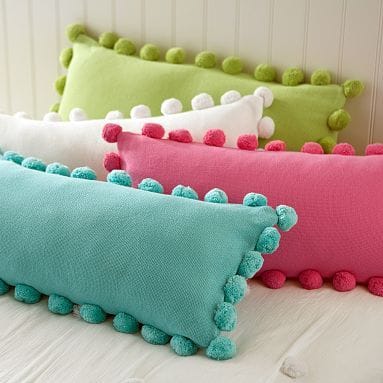 Tassel cushion
If you want something more simple, add some colorful tassels around a white cushion.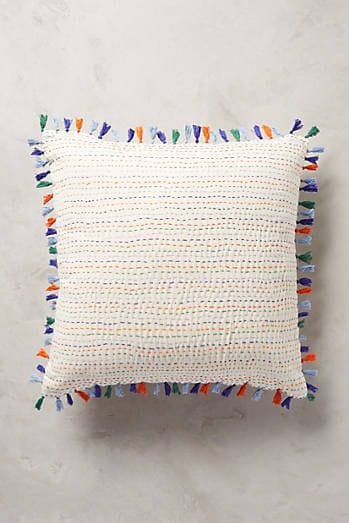 Lace cushion
Lace is a trend, so why don't we add it to our decor? With this easy idea you can have awesome results.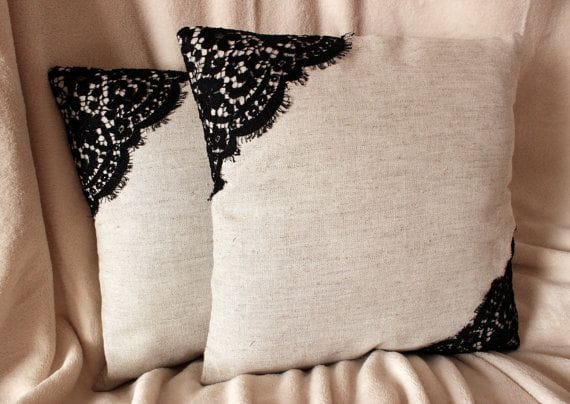 Words cushion
We have already  shown you how to add some positive messages in some pictures or wood ornaments to have a really cool decor, putting some positive messages in your cushions can be also a good idea.

Star cushion
This is an idea I like a lot because it can be used in children's decor and you won't need to change it when they grow up.
Hope you enjoyed these ideas.
Pictures: Pinterest