Homedecor
Ideas for decorating a green living room
Green is a colour that reminds us to nature and peace and today, we bring you a green living room decoration. Take a look to this post to make the most of green in your living room decoration.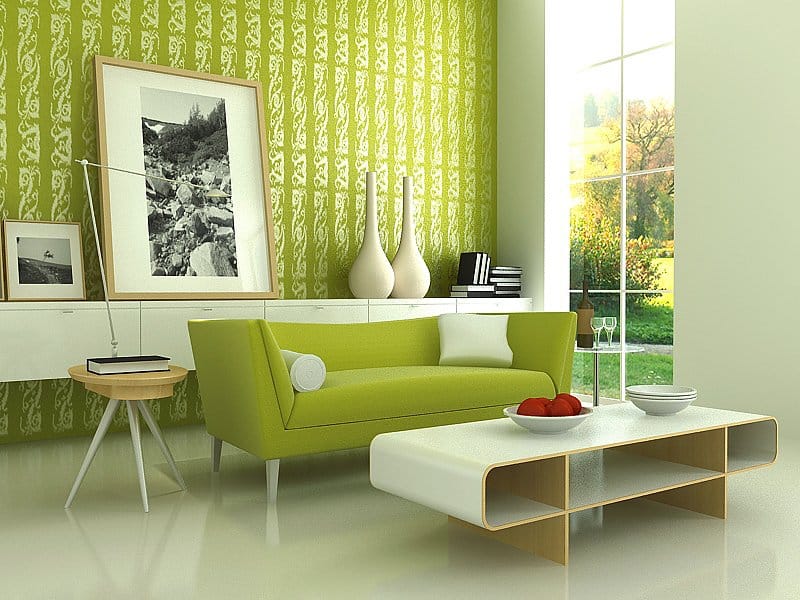 Source: Jinkazamah
Green is the color of nature, plants, trees and it also is one of the most relaxing colours that exist. That's why, if you're looking for a calm and peaceful decoration, a green living room is the best choice. You can use it on the walls, the furniture or textiles… The results will be fantastic!
Moreover, there is a wide range of green tones and therefore, infinity of possibilities. It may even be a bit difficult to opt for one tone or another: woods green, refreshing lime green, aquamarine, mint green… There are so many options!
Think green… for the walls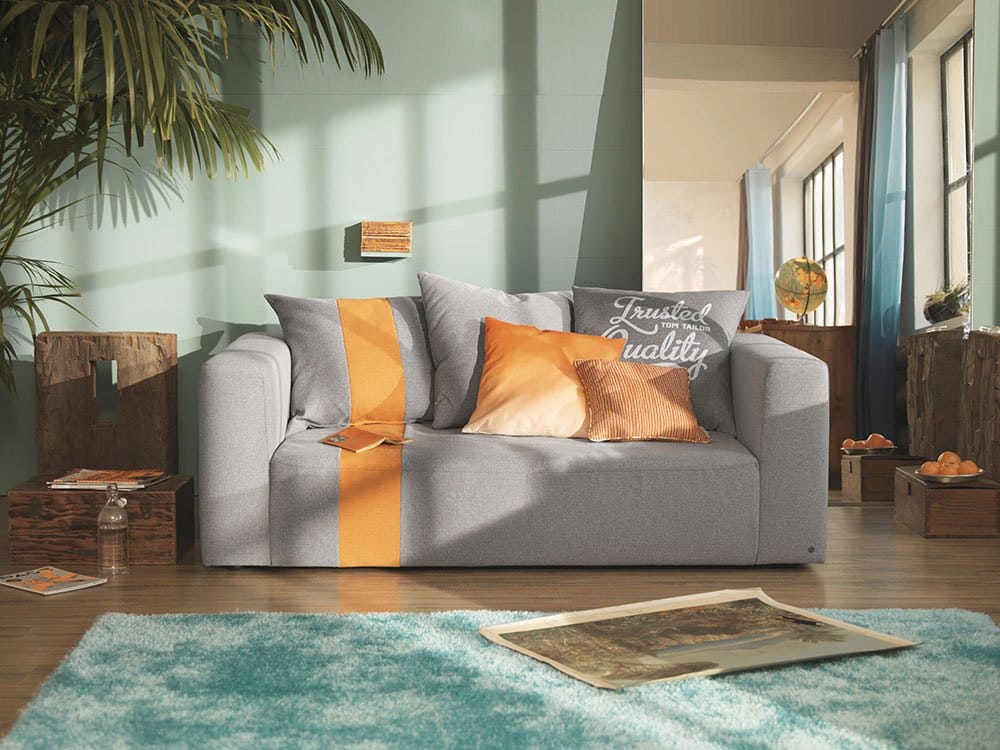 Source: Tom Tailor
Painting the walls in green is a superb decorative option and a great way of achieving a refreshing and natural living room. The problem starts when choosing the tonality you want to use, but you can always guide you according to your furniture or the effect you want to achieve. For example, for a cheerful and bright atmosphere, you can choose lime green or pistachio green. These tones of green are truly optimistic and will liven up your space providing a lot of energy and a modern look.
Another green tone you can use to have a vitalist decoration is apple green, which is also bright and cheerful. Any of these tones of green will look amazing if you combine them well with white and grey tones. These citrus tones will provide a fresh and lovely green living room decoration for the summer.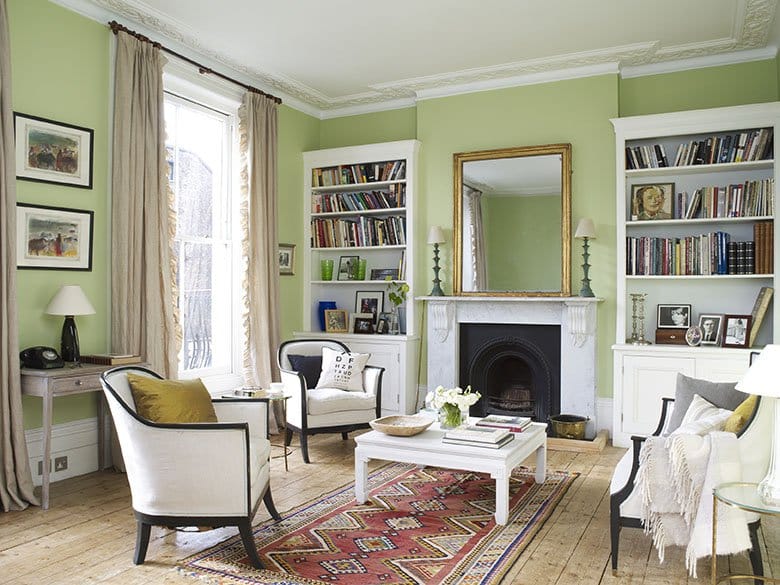 Source: Mylands Paints
You can also choose emerald, which is very elegant and calming. You can opt for a paler or more intense tone, either of them will provide a distinguished touch to your environments. Combine it with golden, black and grey and you'll improve the glamour even more.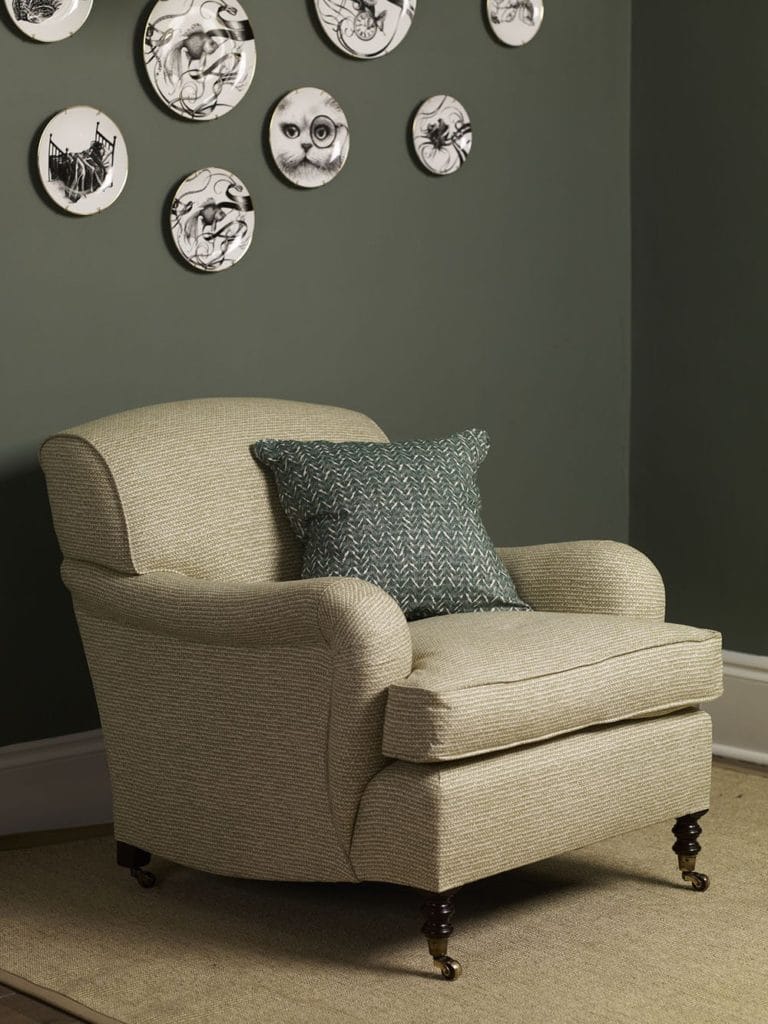 Source: Fermoie
Olive green is another interesting option if you like restrained environments. If you want a dark tone, you can paint just one of the walls in the living room. Like this, you'll draw the attention to that colors without overloading the living room. You can mix it with sand tones and vanilla tones, since they are soft and sweet tones that will compense the strength of olive green.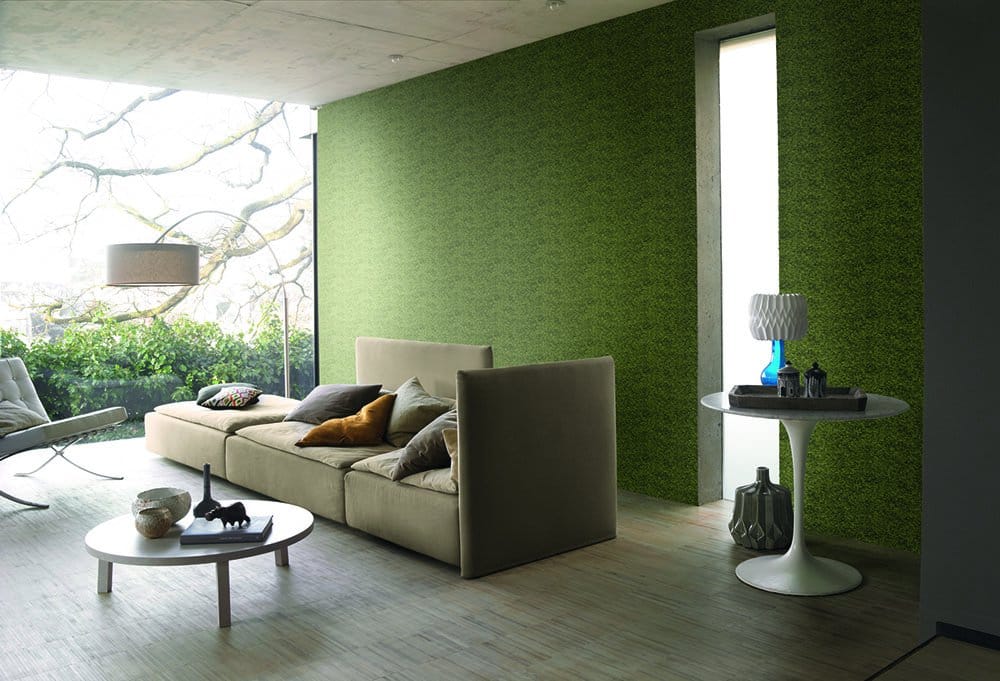 Source: Rasch
If your aim is having a natural green living room, think about tones of green that remind you to the woods, the trees and nature in general. These are fresh and cheerful tones that will liven up your living room.
Every tone of green has its own personality and shades, so they'll be a perfect alternative for your walls.
Green details that draw all the attention
Source: Emotion Textiles
Green living rooms bring a lot of possibilities for decorating. If you don't want to paint your walls, you can introduce green tones in your textiles, cushions and carpets. These compliments are perfect for creating contrast in your spaces. Choose your favourites tones of green and combine it with your current decoration. If your living room decor is mostly white, the combination will look wonderful!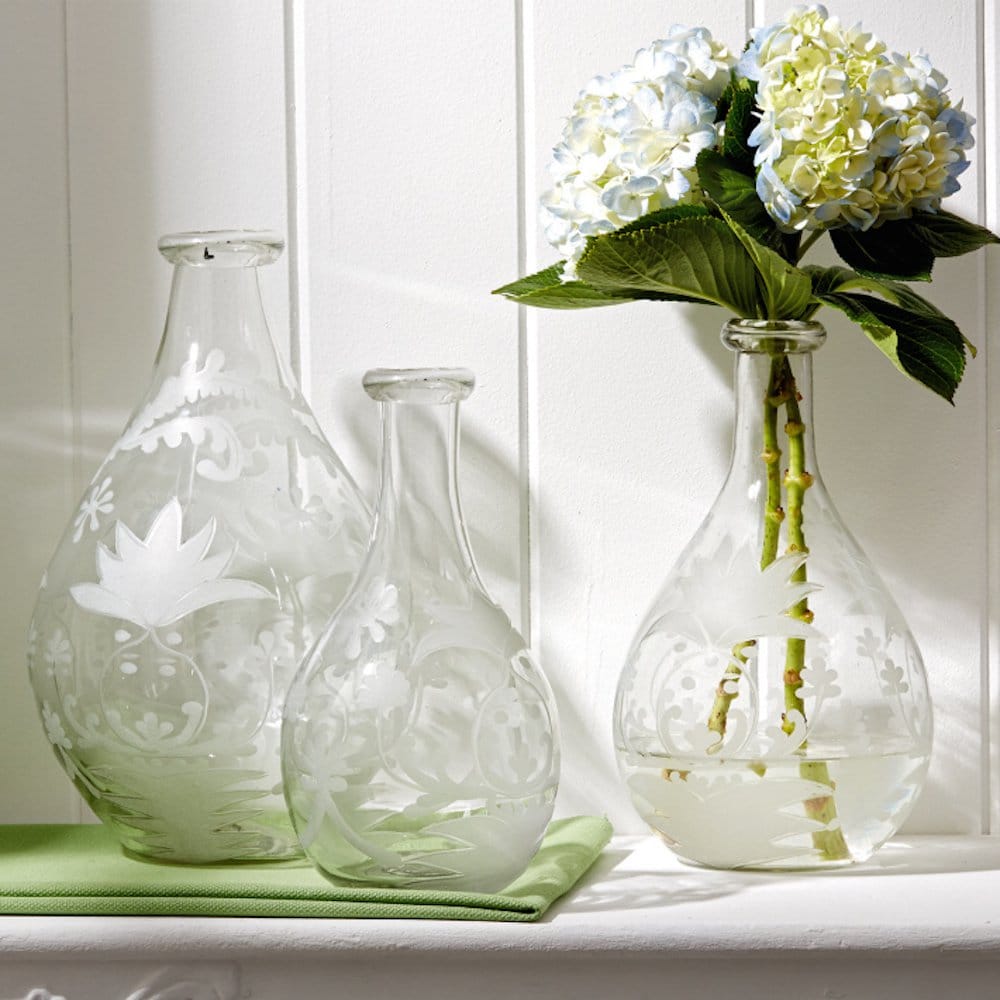 Source: In Spaces
Source: In Spaces
As you can see in the pictures, there are a lot of possibilities to achieve a gorgeous green living room. Trust your tastes and you'll get superb results and a decoration you feel comfortable with. Start looking for the green tones you like the most and you'll be able to start looking for your perfect green living room decoration.
Via decoración 2.0