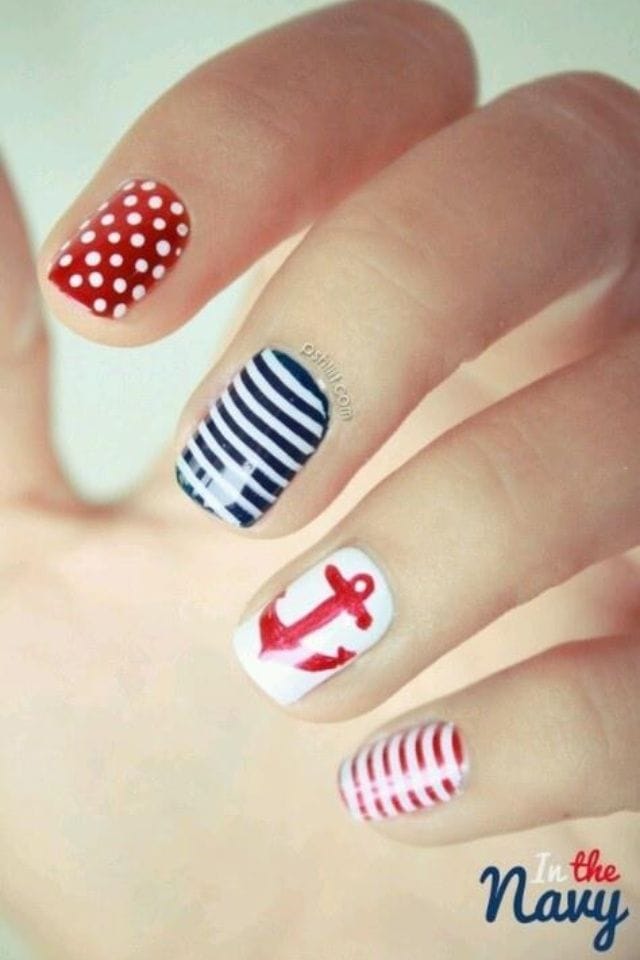 I love painting my nails in summer. They make you feel happier and prettier and it is just a small effort to make them look amazing. Nails décor is one of my favorite hobbies and a perfect way to relax.
Today we are going to show you how to paint your nails in a "sailor style". They are going to look really funny and special and are the perfect option in summer.
Here you have more elaborated options and some simpler ones to choose the one that best fit your style.
Navy colors are a summer trend year after year and can combine with endless colors, so why don't you try it?
Here you have some ideas that can inspire you. Hope you enjoy them.
Pink, golden and navy blue.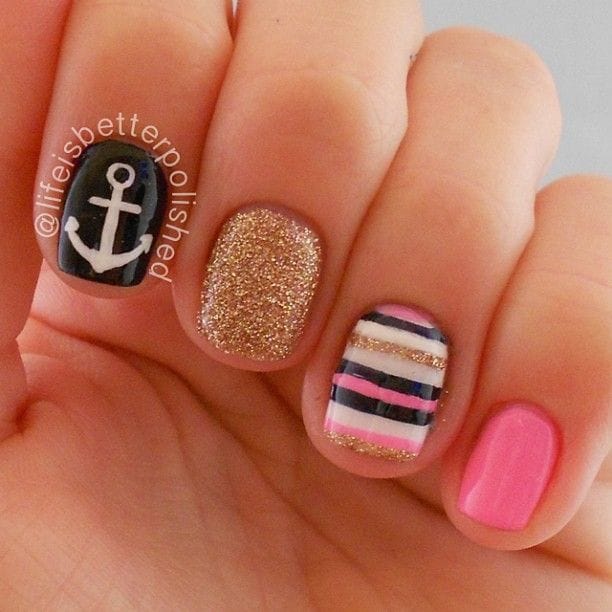 Simple blue and white stripes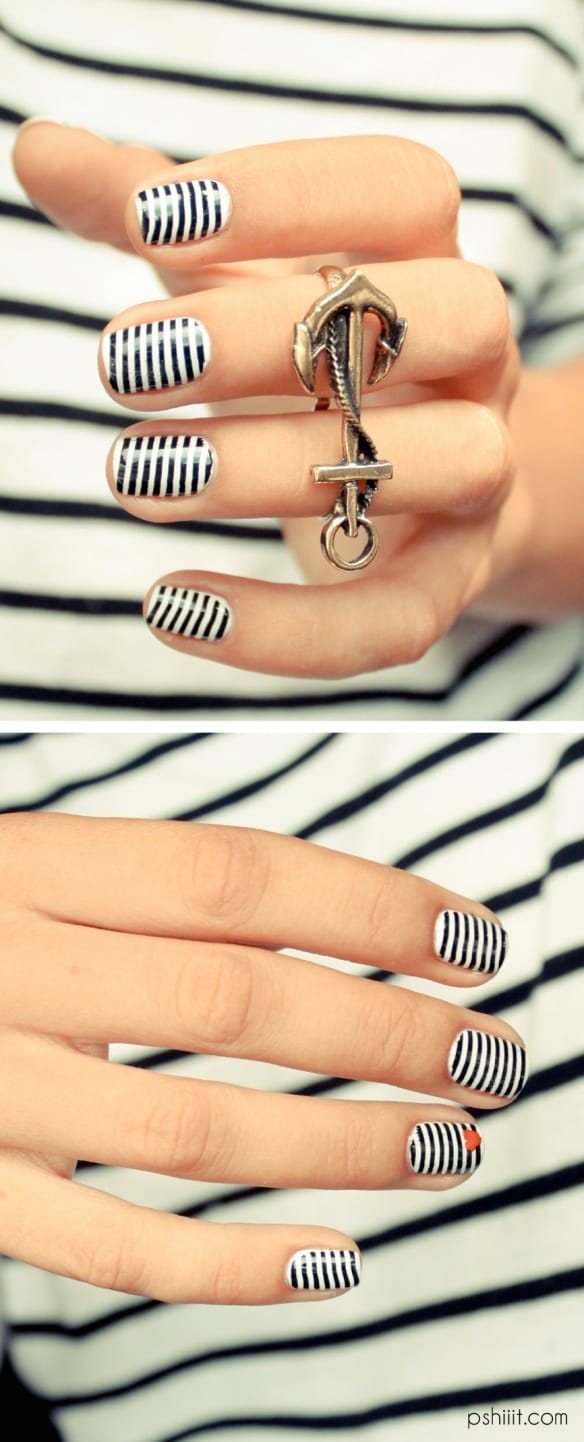 Red and blue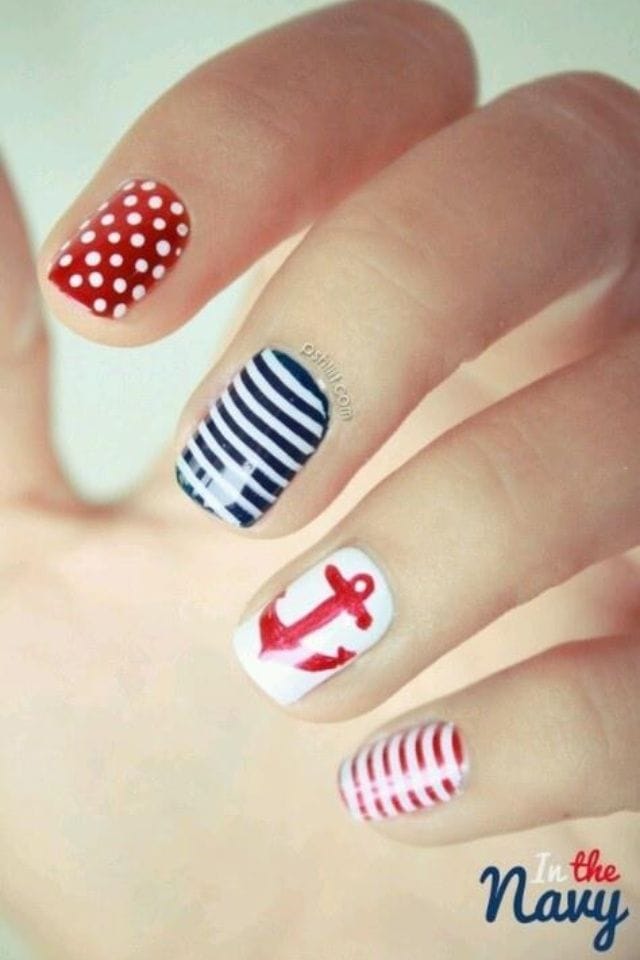 Colorful!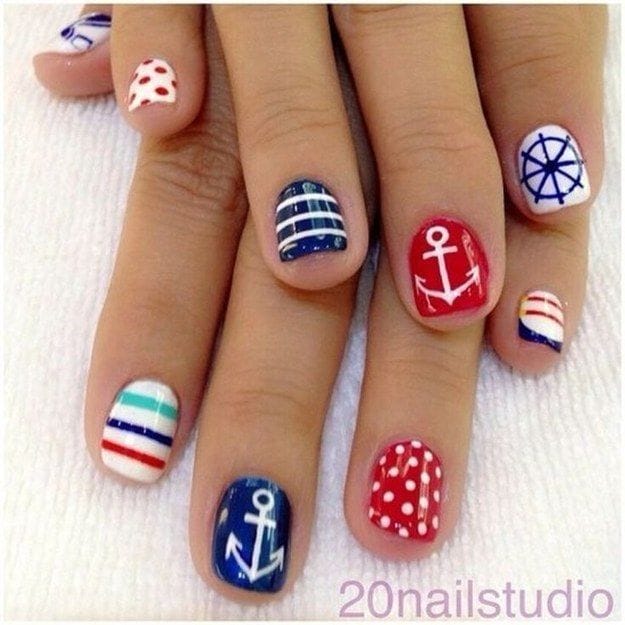 Golden and navy blue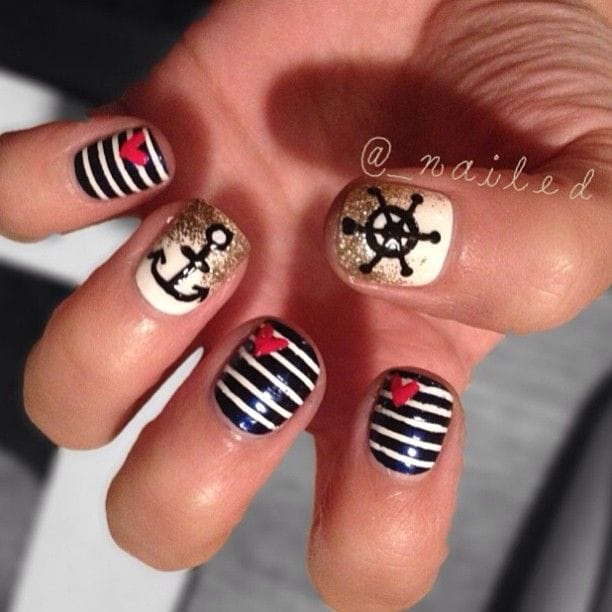 Light blue and orange.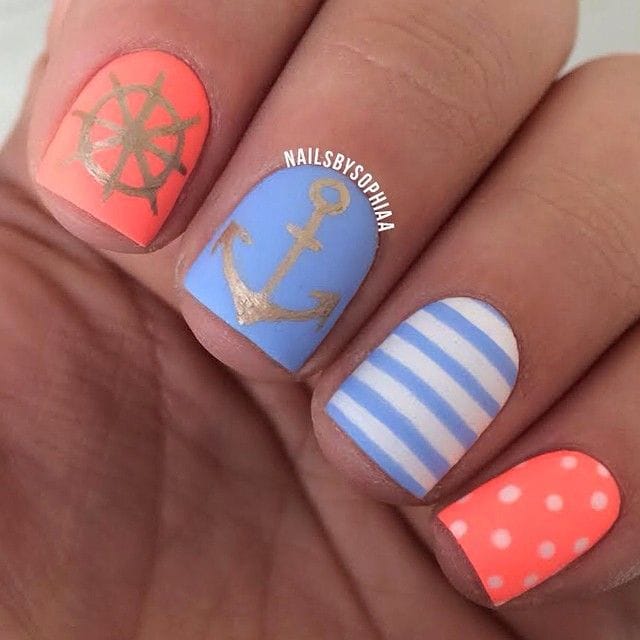 Blue, red and silver.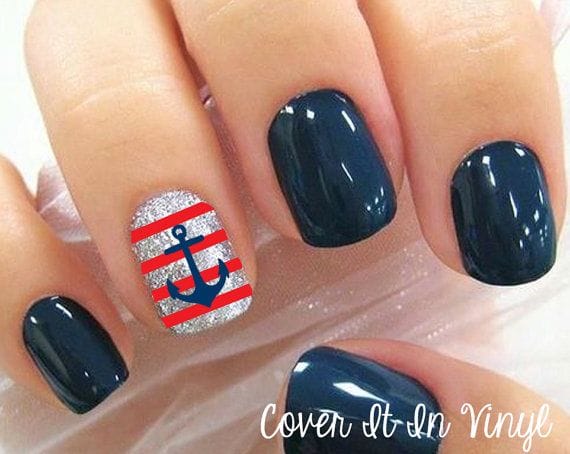 Golden dots and blue.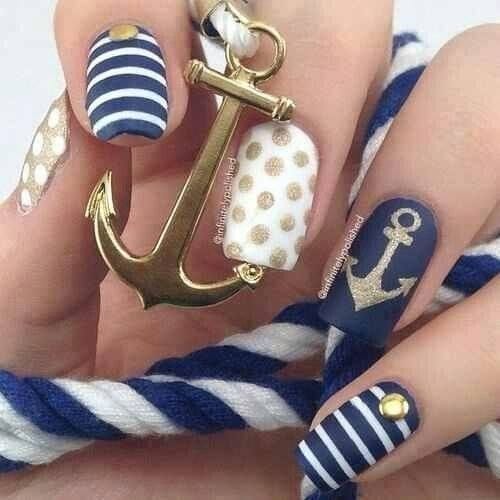 Classic navy.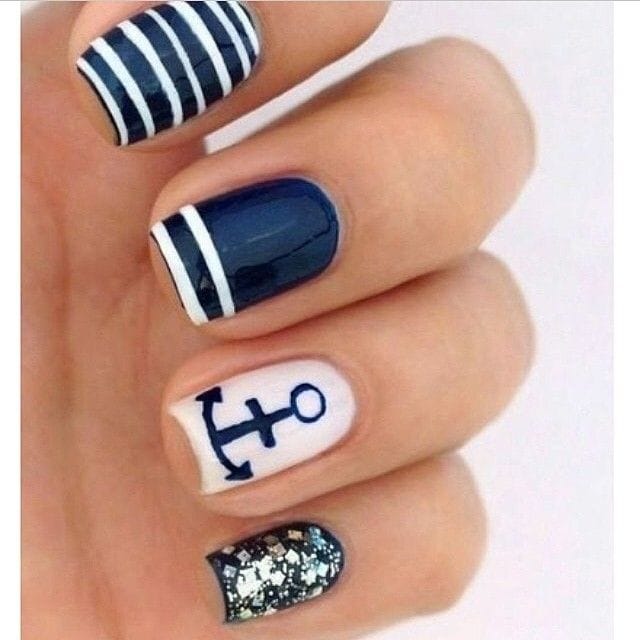 Hope you enjoyed the ideas.
Pictures: Pinterest