DIY
DIY decorations for your flowerpots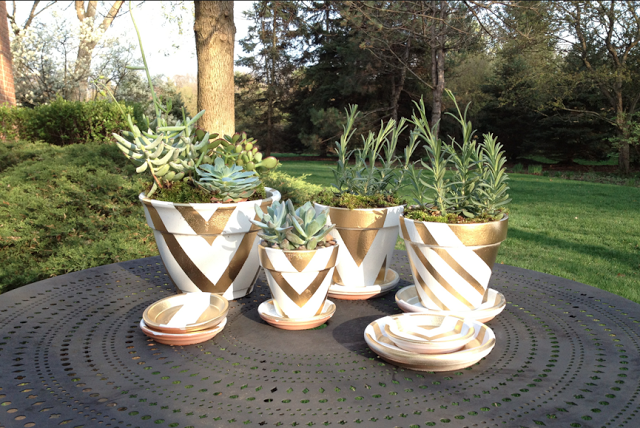 Flowerpots are sometimes simple and boring, and sometimes the gorgeous ones we love exceed our budget. But everything has a solution, specially in the DIY world. You can create truly original and beautiful flowerpots thanks to DIY ideas. For inspiring your imagination, today, we want to share with you some DIY decorations for your flowerpots. If your budget is limited, these ideas will provide a very original and personal touch to your decoration.
Golden dots with a permanent marker
Source: showmepretty
You'll only need a light colour flowerpot and a permanent maker for this DIY project. This DIY idea is simple but the result is gorgeous. If you're looking for a classic and subtile decoration, you may like trying this decoration. It won't take you too much and it's perfect if you're looking for a non expensive option.
Chalkboard flowerpots for species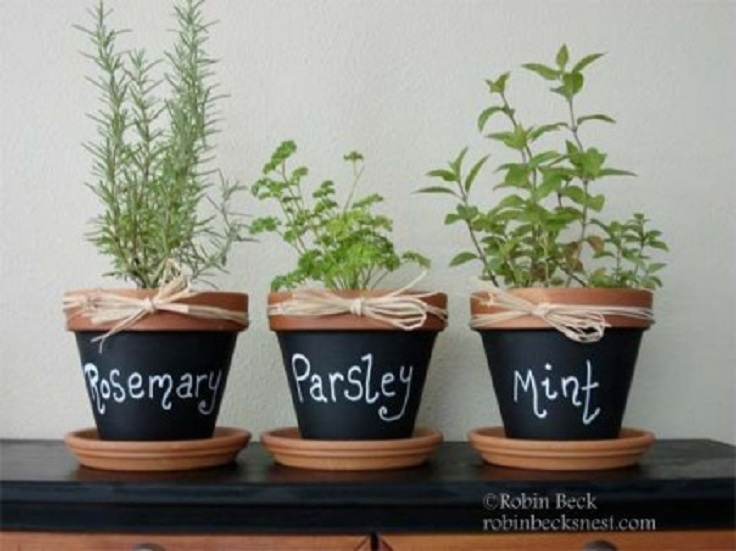 Source: topinspired
If you're planning growing your own species in your garden, you'll love these DIY decorations for your flowerpots. You can paint your flowerpots with black paint and write the name of the species on every flowerpot. Like this, you'll be sure that you don't make a mistake.
Make strips using tape as a guide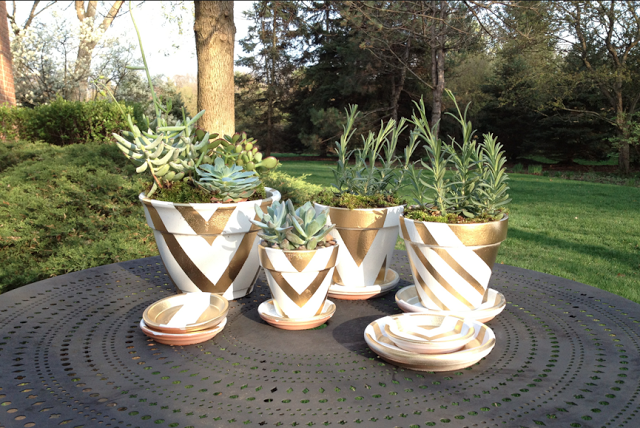 Source: delightbydesign
These designs made with strips are ideal for those who like the geometrical style. Moreover, this design is easy to do. You'll just need to mark the strips with tape and paint the flowerpot. When you remove the tape from the flowerpot, the design you created will be perfectly done.
Use a round cylindrical sponge for making polka dots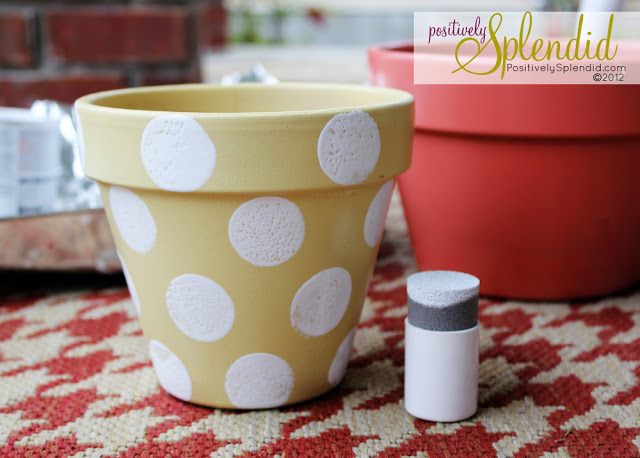 Source: positivelysplendid
With a cylindrical sponge and some paint, you can achieve these gorgeous flowerpots. You can choose different tones of paint depending on the colour of the flowerpot. Besides, if you have a white or a black flowerpot, and you want a more fun and cheerful design, you can make polka dots with different colours. Your imagination sets the limits!
Dip painting technique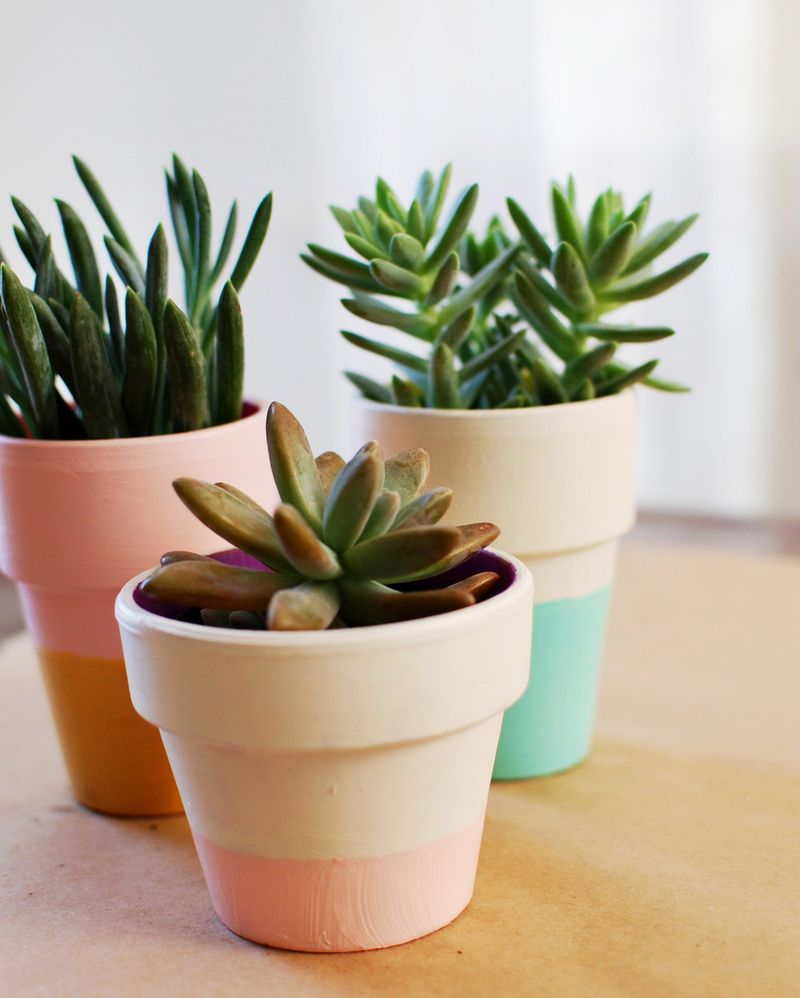 Source: abeautifulmess
We've already talked about the dip painting technique before and the DIY decorations we can achieve with this technique are wonderful! In this case, you'll also need some tape for marking out the area you want to paint. When you finish painting and the flowerpot is dry, it will look like if you submerged the flowerpot in a container with paint.
We hope you liked these DIY decorations ideas for your flowerpots. As you can see, with some imagination and creativity, you can achieve gorgeous designs and transform boring flowerpots into original decorative objects.