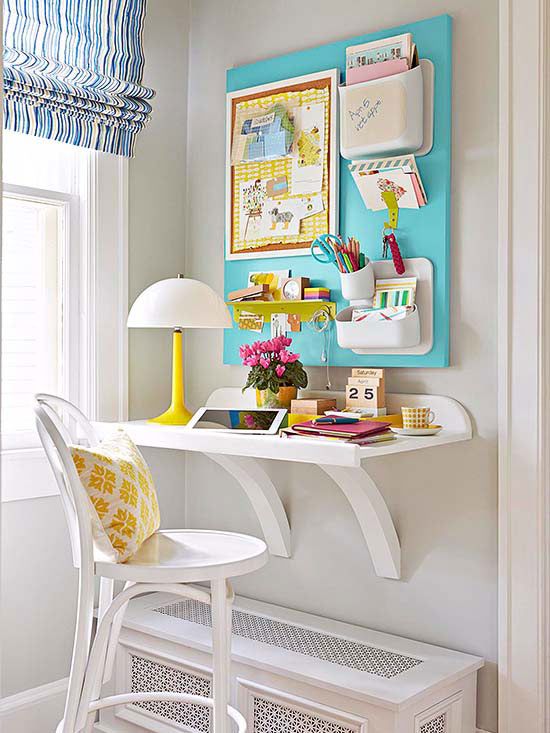 Today we want to bring here an awesome DIY craft, something that can make our office a much more organized and beautiful place. If you want to know how to do it, keep reading!
Sometimes we spend a lot of time organizing our stuff and we don't know that if we create a system for organizing our stuff we can save a lot of time. We invest a couple of hours to have our place organized forever. Sounds good isn't it?
The problem is that if we don't have a lot of time, we are not going to spend it looking in a lot of places to find ideas to make a DIY project. That's why we have done that work for you and we are bringing here awesome and easy crafts.
You just have to take the idea that fits your necessities better and then adapt it to your style and to the color of your place.
A way to free your table

Wooden table organizer
The best for your kids 
Organize with wooden boxes
Use buckets to organize
Wall organizer
Colorful organizers
Customize cans to organize your stuff
Simple desk organizer
Hope you liked the article.
Pictures: Pinterest