There are many ways for taking care of the environment and fight against climate change, and these ideas for decorating with recycled objects are some of them.
The custom of recycling is not only about taking care of the environment, but also about taking advantage of old objects and having fun. We can look for original ideas to transform old objects into decorative elements. Moreover, decorating with recycled objects is all a trend, so you'll in fashion.
Decorating with recycled objects is a great way of transforming useless objects into beautiful artworks with our own hands. Furthermore, the concept of low cost decoration is in fashion nowadays and it's an opportunity to create unique elements for personalising our home and reusing old objects we were about to throw away. It's not only about recycling, it's also about having fun and learning new things. A sustainable decoration is possible and these curious ideas about decorating with recycled objects can prove it.
Decorating with pallets
Decorating with palles is a trend in decorations and it's used not only in houses but also in shops, cafés and pubs. Pallets provide an industrial touch that we can adapt to our own decorative tastes. Moreover, it's a truly versatile decorative option because if we know how, we can adapt it to create tables, chairs, headboards, shelves, etc.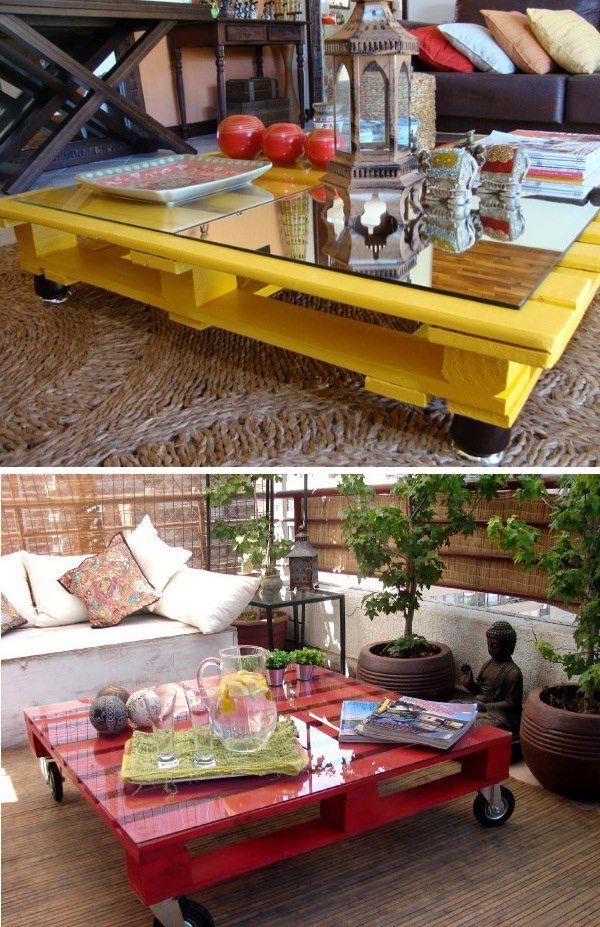 Source: DIY and Crafts
Pallets are a real trend in decoration, it doesn't matter if they're painted, natural or varnished. They can be used for creating very functional elements. For example, they can provide a vintage touch to our bedroom if we create an original and personalised headboard. Use your imagination and make your own exclusive and unique designs.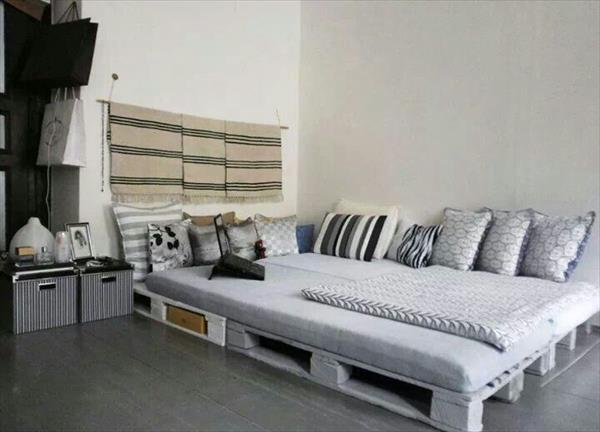 Source: DIY and Crafts
The idea of decorating with pallets is also good for creating shelves or even a vertical garden. And the best part of it, it's that we can design it following our one style because it's our DIY project. The possibilities are endless.
Source: DIY and craft ideas
Decorating with recycled objects
We can also reuse old tools we have at home. Instead of throwing them away, we can use our imagination to give them a second chance with an original and personal touch. For example, cans can serve as flowerpots, candle holders or many other possibilities. The most important thing is combining inspiration and creativity to achieve unique designs with recycled objects.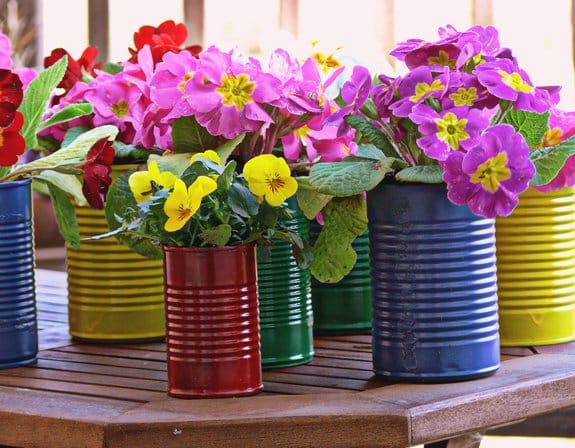 Source: Top Dreamer
The following idea couldn't be more original. It has very fun and familiar touch and it can liven up the garden. It's a witty idea for recycling old rain boots and a cheap option for decorating the garden.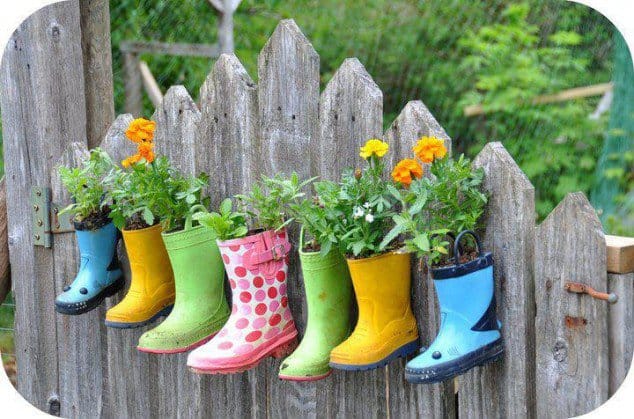 Source: Top Dreamer
Decorating with crystal bottles
This is one of the cheapest ideas we can find for decorating with recycled objects. Using crystal bottles is an usual thing at home, so it's also a chance for making the most of them and a wonderful idea for recycling. Moreover, crystal is truly easy to recycle and we can save a lot of energy by doing it.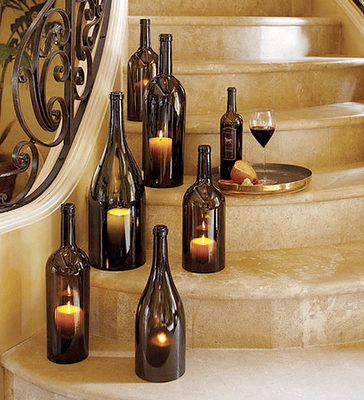 Source: Interior Inspiration
Simple decoration with an umbrella
Some other ideas can surprise you due to its simplicity and the advantages they offer. For example, an umbrella can be very useful for creating a flowerpot for our walls. We can use the handle as support and it can look truly beautiful depending on our decoration.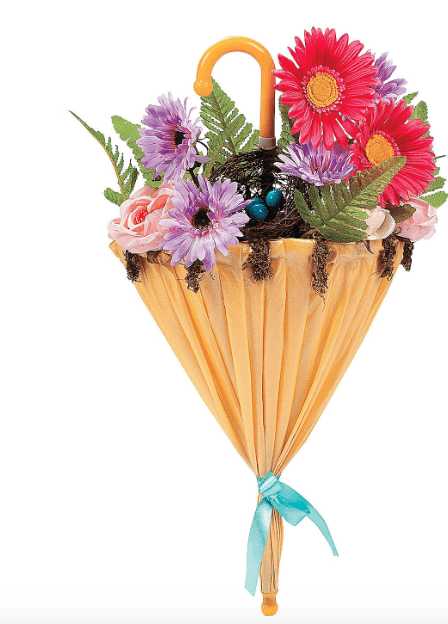 Source: Oriental Tranding
As you can see, we don't need much money for creating gorgeous decorations, because we can create a lot of beautiful elements with some inspiration and skills. Decorating with recycled objects provides a lot of possibilities for giving an original and personal touch to our spaces.
Do you enjoy making green DIY projects? You can share your own ideas for decorating with recycled projects with us in the comments or in our Facebook page.
Via decoración 2.0