DIY
DIY, how to make pom-poms with t-shirt yarn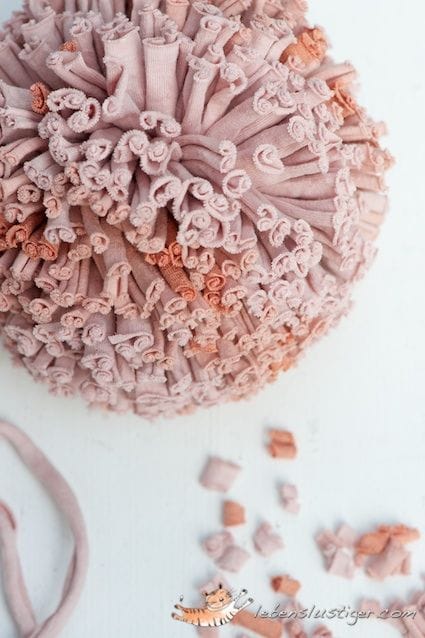 Today we want to show you an original and funny idea that is a trend in DIY. DIY projects with t-shirt yarn are very cool because they are easy to make and they look really well. One of the best things is that you can make them using recycled materials that you can find easily at home.
There are endless projects to make with this material but today we want to show you how to make pom-poms with t-shirt yarn.
How to make the t-shirt yarn
You can use any free time to prepare this DIY project. All you have to find is: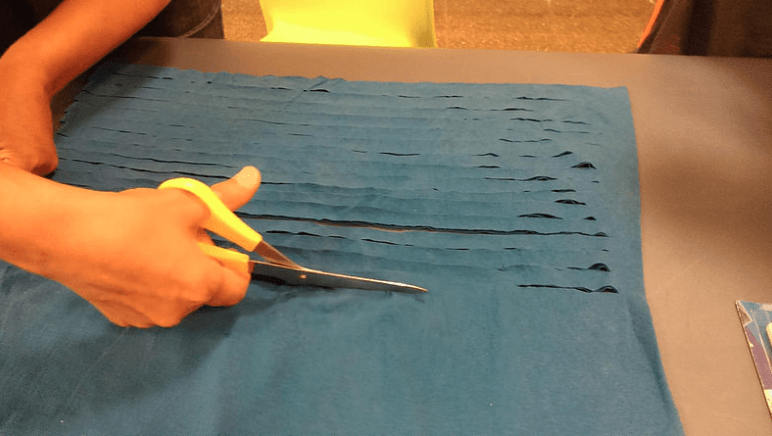 First, we have to make the t-shirt and stretch it. We'll start by cutting along one end of the t-shirt with a width of 2 or 3 centimeters. The most important thing is trying to cut as straight as possible. We are going to cut in lines but without arriving to the end so that we have a long yarn and it is easy to store the material. You have to continue cutting until you have a long yarn.
How to make pom-poms
This is one of the cheapest DIY projects you can make because you can make it for free! It is very easy, decorative and I'm sure you'll love it.
We are going to need:
T-shirt yarn
Cardboard
Scissors
After preparing the t-shirt yarn, we'll draw a circle on two pieces of cardboard and cut them. We can make pom-poms with different sizes because if you want to make a composition it looks even better.
We cut a hole in the piece of cardboard and one part to make easier to roll the t-shirt yarn around it.

After rolling all the material around the cardboard, we cut as you see on the image above and you'll have your pom-poms!
Hope you enjoyed the article.
Via: Decoración 2.0