DIY
How to renovate a clock for a vintage decoration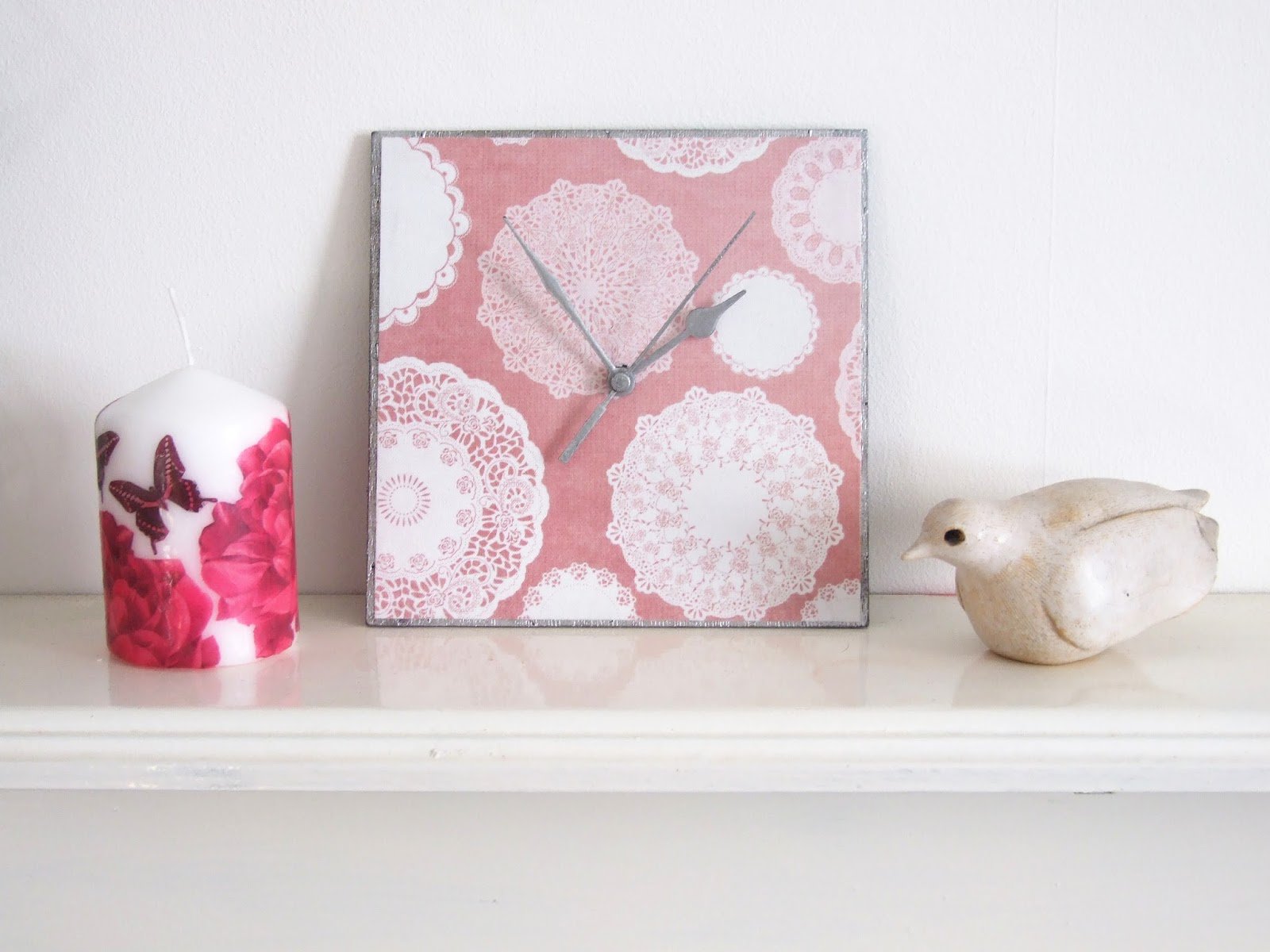 Renovating a clock is an easy, cheap and fast DIY project and the results will be perfect a vintage decoration. That's why today, we bring you some tips about how to renovate a clock for a vintage decoration.
Any decoration of your home can be more beautiful if it includes DIY elements, especially if those have a gorgeous and unique design. Today, we suggest you an idea to renovate a clock easily, quickly and without spending too much money on it. With this DIY project, you can use mainly tools and materials you already have at home.
Materials you need to renovate a clock with vintage style
An old clock or a new simple one
Adhesive fabric
Aluminium sheet
Silicone sealant gun
Scissors
Sandpaper
Silver ink (with sponge)
Photo| gatheringbeauty
You can start removing the old and boring material of your old clock. Or, if you've opted for a new simple one, this step will probably be done. You should remove the watch face, the minute hand y the second hand. You need to take off any obstacle on the clock in order to obtain perfect results.
When the clock is clean, you can use the silver ink to paint the exterior part of the clock, which will be its base. This step is much easier if you use a sponge that allows you to perfectly cover the whole base.
Now, it's time to place a piece of paper (or carton if possible). You'll need to glue the adhesive fabric to the piece of paper or carton, which should have the same size that the clock. Depending on the size, you'll need a scissors for getting the ideal size.
The silicone gun will help you glue the adhesive fabric and the carton to the base you painted in the first place. For a better performance of the silicone, try to place a heavy object on it while it's drying. Leave it dry from at least 30 minutes and you'll be able to keep working on your vintage clock.
Then, it's time to place the elements of the clock, which we took off before decorating it, back to their place in the new design. You can use the scissors to introduce the hands back into the holes. Make sure that it's well attached and it'll be ready to work!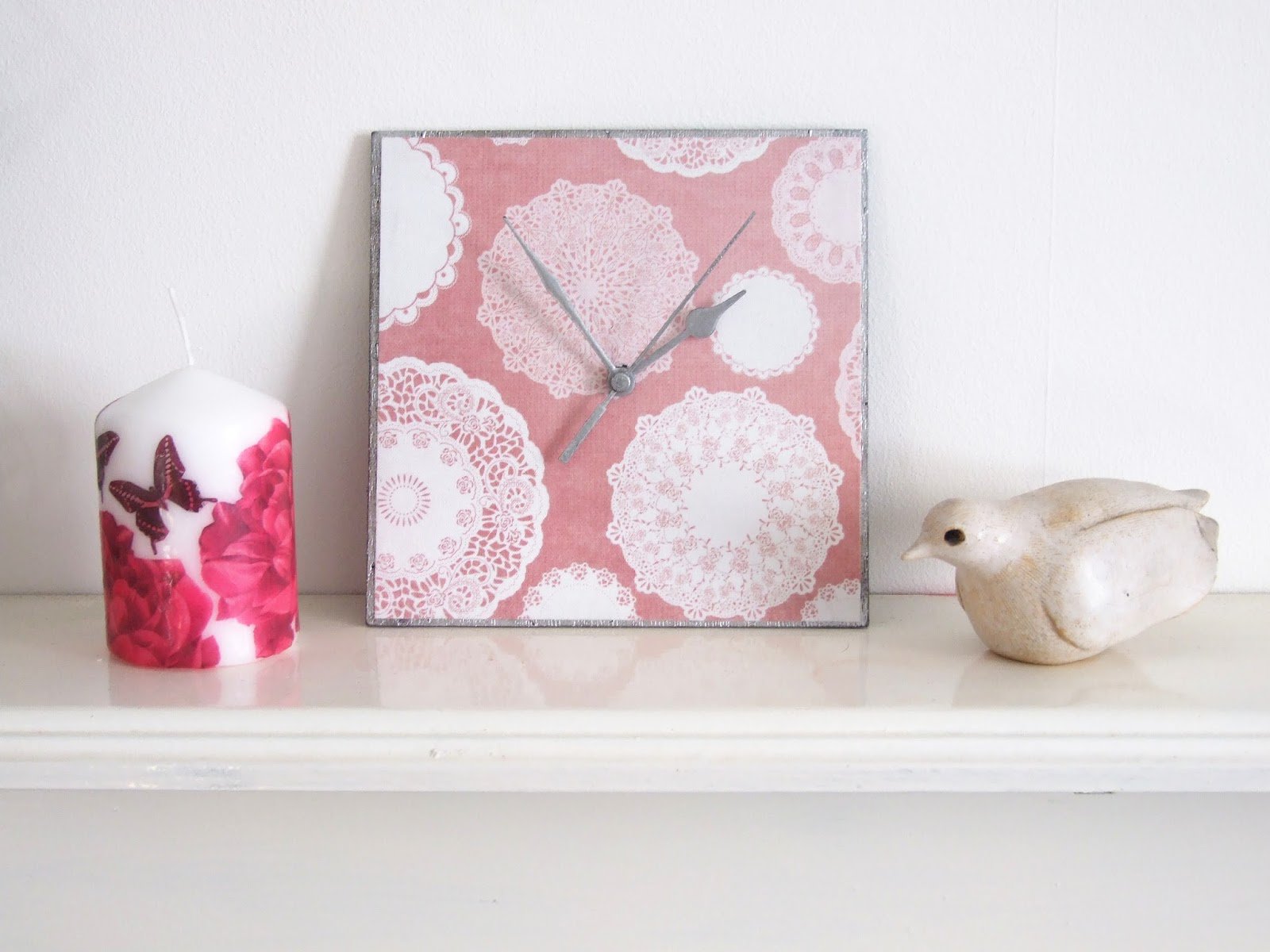 Photo| gatheringbeauty
Via decoración 2.0