Recycle
Ideas for decorating a flowerpot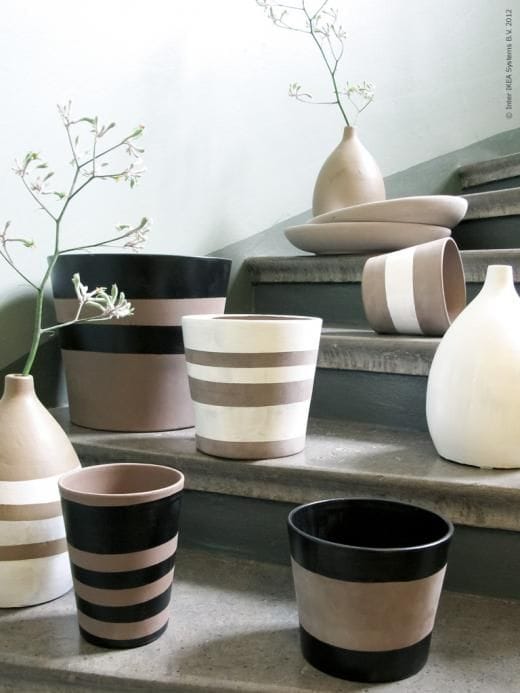 Today we bring here some ideas for decorating an old flowerpot, that one that looks so boring and ugly, that you don't use anymore. If you are looking for a decorative solution to this flowerpot, here you have five that you'll love. Do you want to know them?
Decorating a flowerpot is a great solution to make your place look different. You can decorate more than one and create a beautiful place in your garden, terrace or kitchen. You can also decorate your interior flowerpots. In addition, there are a lot of recycled material that will make this craft cheaper and eco-friendly.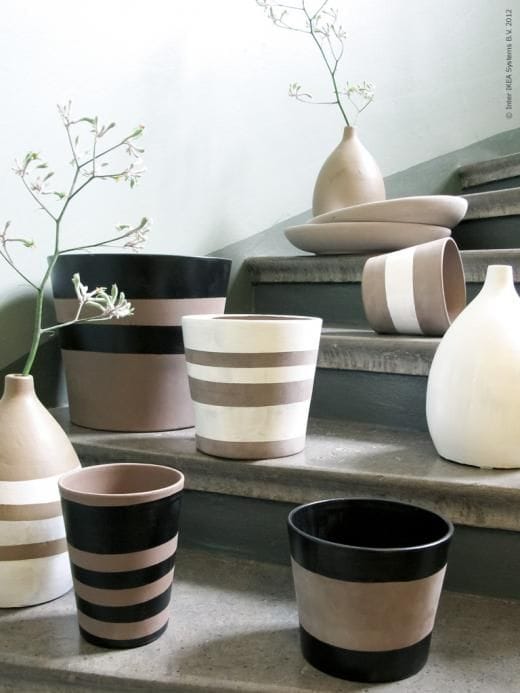 Ideas for decorating a flowerpot
1.Cans: Take a can of beer of another drink and clean it. Then take a scissor and cut the top of the can. You can cut it with the shape you want but they normally look better when they are simpler. Choose the colors you prefer of the ones that fit your place better to paint the cans and then stick them together so that they look like a mosaic.
2.Rustic rope: It is a material that I love. You can put a rope around the flowerpot or also take rustic fabric and cover the whole surface of the flowerpot. Like this, it will look as it was new. You can also paint the rope or the fabric, but in my opinion it will look better if you leave it as it is. The best way to stick it to the flowerpot is using silicon.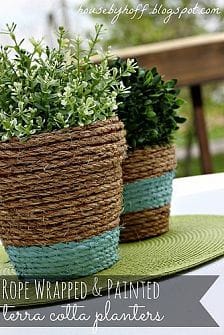 3.Paint: Look for a paint that can be used on the material of the flowerpot. If you decorate your flowerpot in a color that fits your place it will look awesome. You can do it in endless ways. You can use one or a lot of colors. You can also paint some pictures on it, it's up to you!
4.Chalk paint: It is a kind of paint I love. You will have a flowerpot in which you can write with a chalk. It is a great idea to write the name of the plant or the crop inside. If you like aromatic plants you can write their name on it like rosemary, mint, sage, coriander, etc.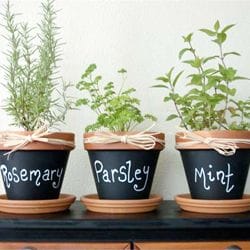 5.Washi tape: It is my favorite material for doing crafts. It is easy to use, cheap and the result is always cool. You can find it with different colors ad patterns. You can put it on just a part of the flowerpot or on the whole flowerpot, whatever you want.
Have you ever tried these ideas? Do you have more ideas?
Via: Decoración 2.0