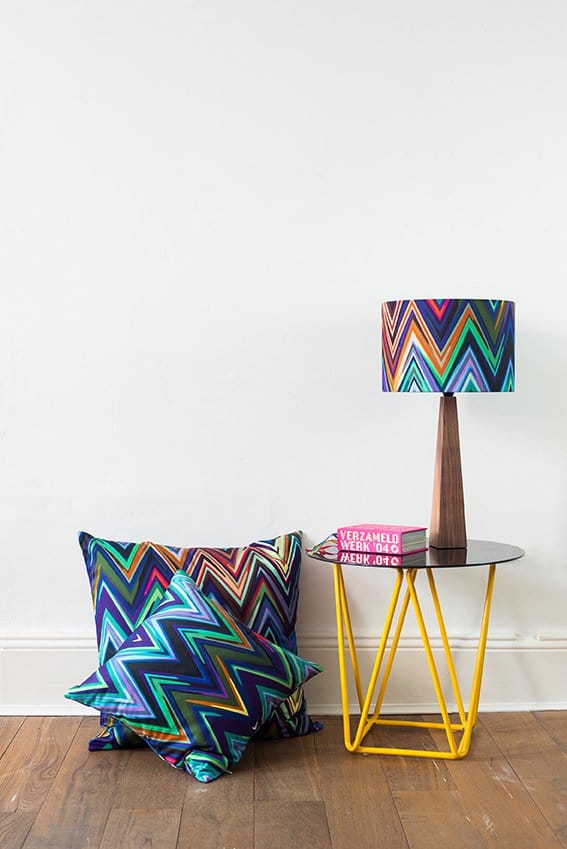 Cushions are essential elements in a decoration, not only because they make our lives easier but also because they can transform a simple space into a gorgeous room. Here, you'll find some ideas for decorating with cushions.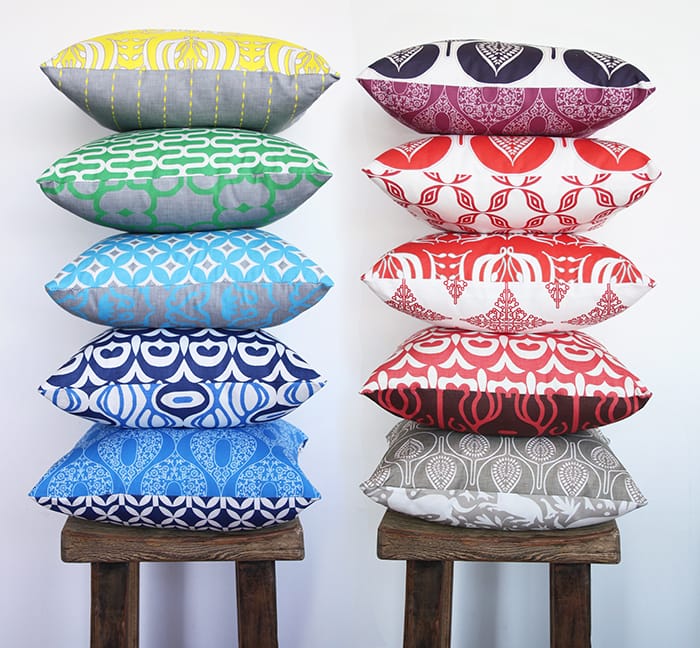 Source: EcoChic
You can place cushions on the bed, on an armchair or a sofa and they'll look more sophisticated and decorative. They are functional and perfect for creating new environments on any room of the house.
Is the living room to monochrome or boring? Some bright cushions can liven it up. And if the tone of your sofa is too intense, you can opt for some neutral colours for your cushions to make some balance. Without any doubt, decorating with cushions is a great idea for changing the style of your rooms.
Decorating with cushions
Source: Muy Mucho
There is infinity of styles, designs, models and colours for decorating with cushions, so take your time to find the cushions that better fit your home decoration.
In fact, this is one of the main reasons why cushions are great allies for achieving the effect you need in your decoration. They're versatile elements that can strengthen your decoration or make it look lighter.
Colours, colours and colours
Source: Barefoot Gypsy
Cushions can be useful for introducing colourful details to your decoration as well as for introducing some simple and pale tonalities. They are perfect because they're easy to change and they aren't too expensive. You can combine them with the colours you've chosen for your walls, furniture or curtains in order to create a wonderful environment.
Source: Leroy Merlin
Decorating with cushions is also a good resource for adapt the decoration to the different seasons. You can use different kind of tones and fabrics in order to warm up the environment or refresh it. For example, as we've mentioned in other posts, linen is ideal for summer decorations while wool can make you spaces look warmer.
Geometry, a classic that always can fit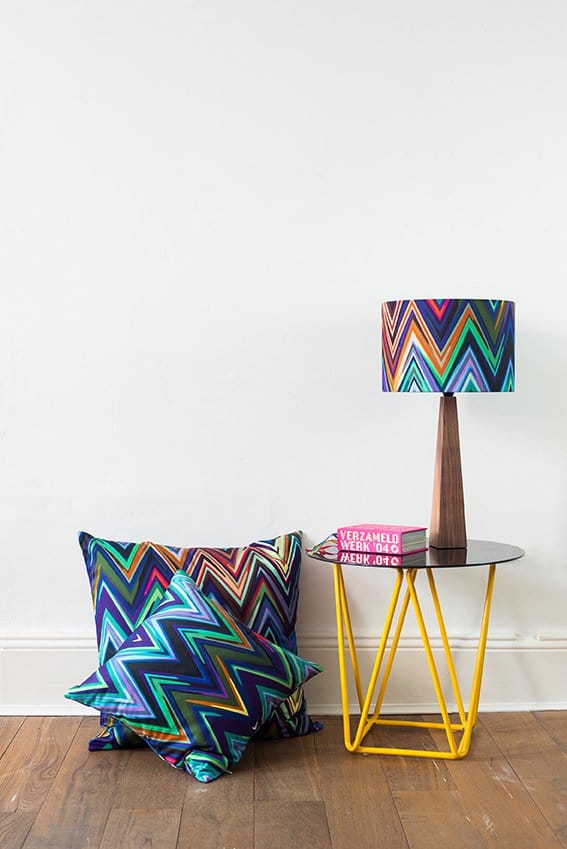 Source: Parris Wakefield Additions
Geometrical details in textiles are also a classic. They are able to create lovely and original contrasts with your decoration. You can choose more detailed designs or simpler ones. If you've chosen too neutral tones for your furniture, bed sheets, walls or sofa, you can create some contrast with geometrical designs in your cushions.
Every style have its type of cushions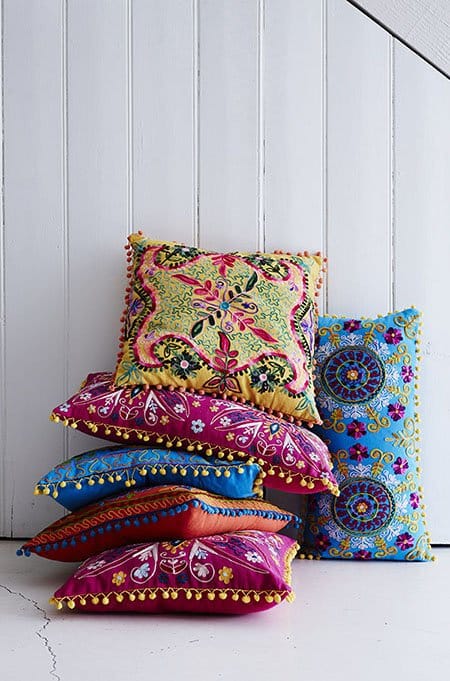 Source: Barefoot Gypsy
Another important thing when choosing the cushions you want to use in your decoration is determining a decorative style. For example, if you're looking for a vintage style, you can opt for some cushions that mark that style in your decoration.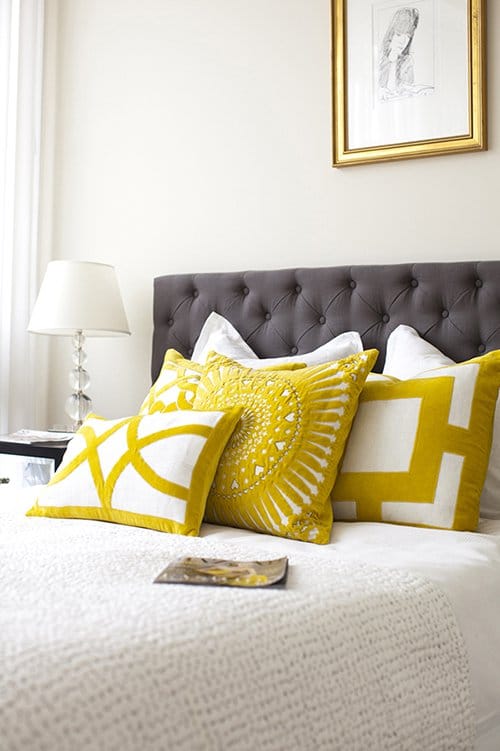 Source: EcoChic
If you're looking for an elegant environment, you can decorate with cushions in order to avoid monotony. As you can see in the picture, a serie of cushions that share the same colours and style can make your space look sophisticated and gorgeous easily.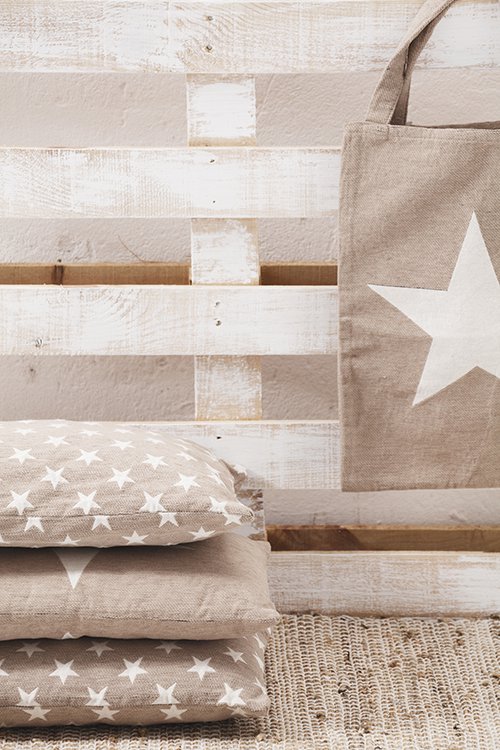 Source: Muy Mucho
As you'll see, there are many styles, models and designs for decorating with cushions. If you like rustic spaces, you can use cream and earth tones. If you're favourite style is minimalism, you can opt for introducing bright or neutral tones depending on the tones of your furniture and walls, without many prints or overloaded designs.
The possibilities are endless, you just need to determine what are you need and find the best option for your rooms and for the different seasons.
Via decoración 2.0