Keeping the kids bedroom tidy is not an easy task, since they have so many toys, books and stuff that it's difficult to find a place for everything. However, there are some tricks you can use for achieving a tidy space for your kids and that's what we're going to share with you today; some ideas for keeping the kids bedroom tidy.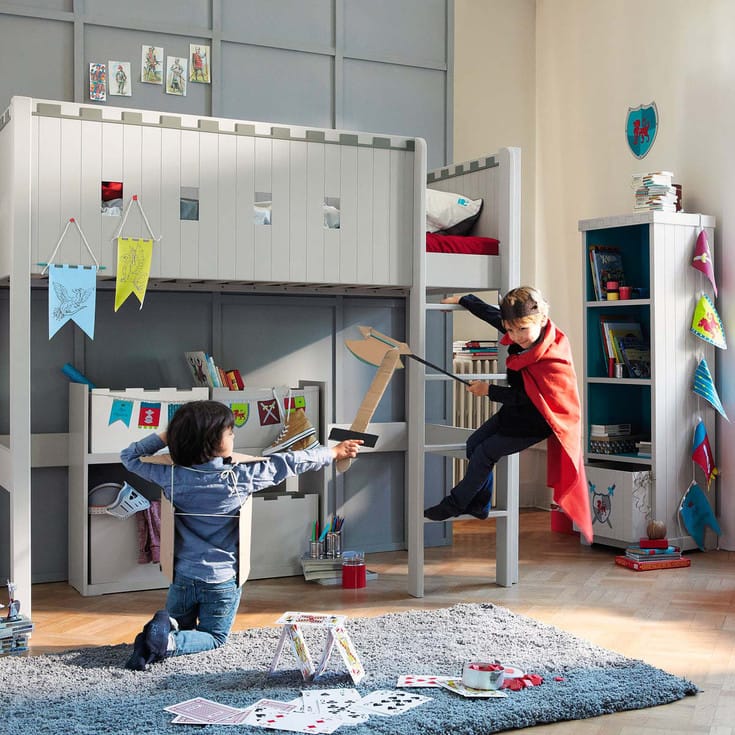 Source: Maisons du Monde
It's not necessary that you're always trying to control everything, specially since kids are constantly moving, playing and using different stuff around the bedroom. But, if you use some tricks to organise their toys and books and follow some rules, you'll get a kids bedroom tidy without many problems.
Source: El Corte Inglés
Nevertheless, it's not only about decoration, but also about encouraging the kids to participate in this process. There are intuitive and creative decorations that can help your children help you keeping the bedroom tidy.
Practical furniture for your kids bedroom
Source: Ikea
The first think you should have into account when planning a kids bedroom is the space available and how you can make the most of it. For example, if your kids need to share the same bedroom, opt for solutions that doesn't waste much space, such as bunks. In the case of bunks, placing them forming a L is a very useful idea for saving some space, but it will always depend on the shape of the bedroom. Besides, with bunks, you can make the most of the height and leave some free space for the desktop or the wardrobe under the beds.
Source: Ikea
When choosing a wardrobe, it's necessary to be realistic. You can't pretend to keep all the kids' clothes in a mini-wardrobe. Try to take advantage of the space with a wardrobe big enough to organise everything you need inside. Like this, they'll now how to keep their bedroom tidy.
Big drawers for keeping the biggest toys and objects
Source: Car Möbel
Sections with drawers is also a basic for kids bedrooms. They are very practical for keeping toys and big objects. If you plan it well, you can achieve that everything is tidy and organised. For example, a good place to keep drawers is under the bed, in an accessible position. But the most important feature for placing drawers is that they are at hand reach for the kids, so that they can take and keep their objects easily.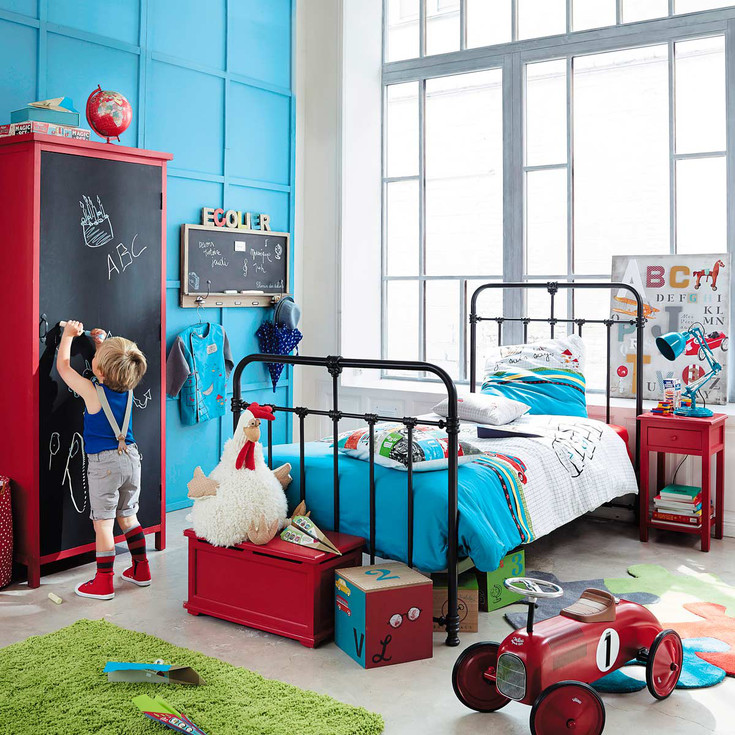 Source: Maisons du Monde
Trunks are also a good choice. Even if it looks like they will take a lot of space, they're ideal for keeping almost all the toys, cuddly toys, games, balls, etc. Just make sure that you choose a model with an opening that avoid that the kids catch their fingers. A great idea you can do with trunks is using wheels, if it's a big one, so that they are easier to move from one place to another.
Everything in the right place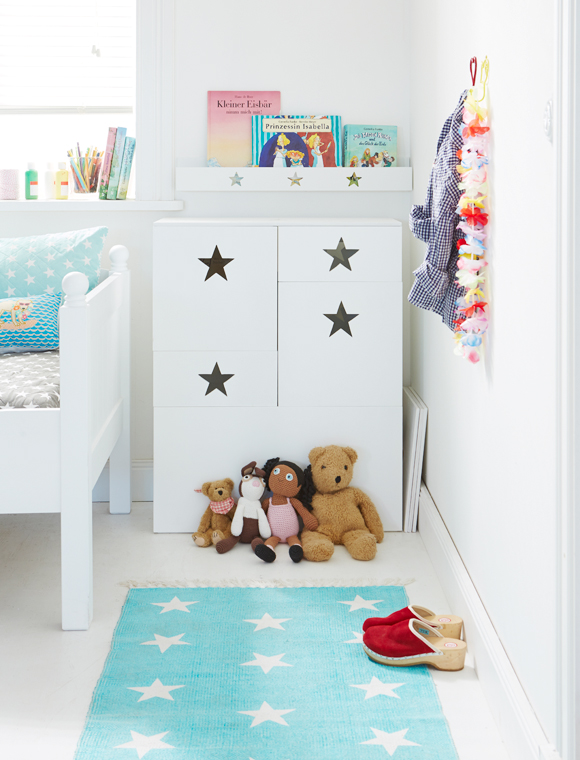 Source: Car Möbel
A good idea for teaching the kids to keep everything in its place is using labels for the different drawers and storage spaces. Like this, they'll always now where they have to place their toys, books, etc. It's a good choice for encouraging them to keep their bedroom tidy.
Source: In Spaces
You can also create some spaces for classifying small objects. For example, you can use hangers to store some toys or where they can leave their school bag.
Keep everything in its place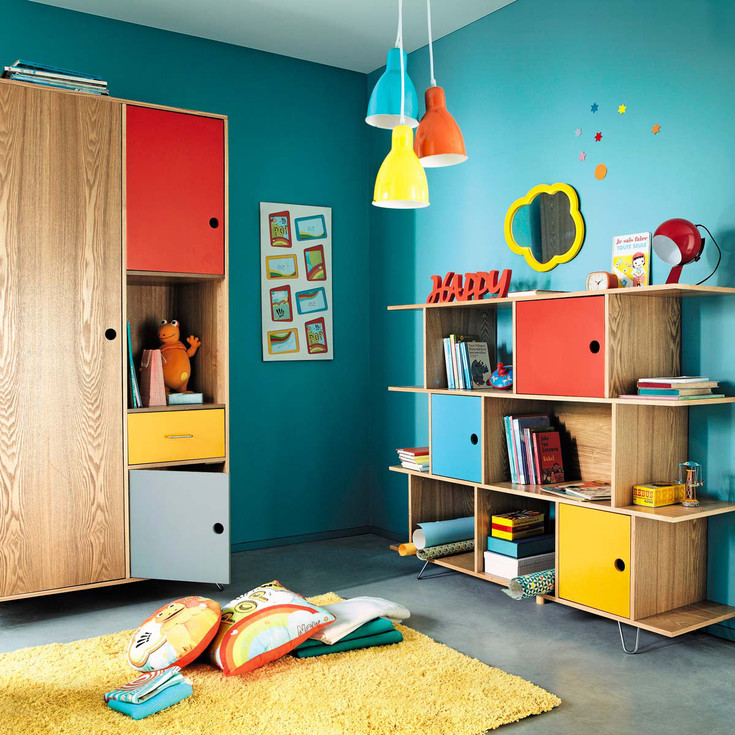 Source: Maisons du Monde
A zone for painting and drawing can also be a good ida for a kids bedroom, depending on the age. And a space with a desktop where they can either study or entertain themselves painting or reading is also essential. Moreover, you can plan it well with boxes and baskets where they can keep all the materials such as pencils, markers, etc. With some drawers and organisation, their desktop will be tidy the most of the time. For storing bigger objects, such as books, papers or notebooks, a shelf next to the desktop can be also a great option for tidying up.
With some imagination and inspiration in order to find the better decoration and encouraging the kids to participate in the task of tidying up the bedroom, you'll have a perfect and tidy kids bedroom.
Via decoración 2.0