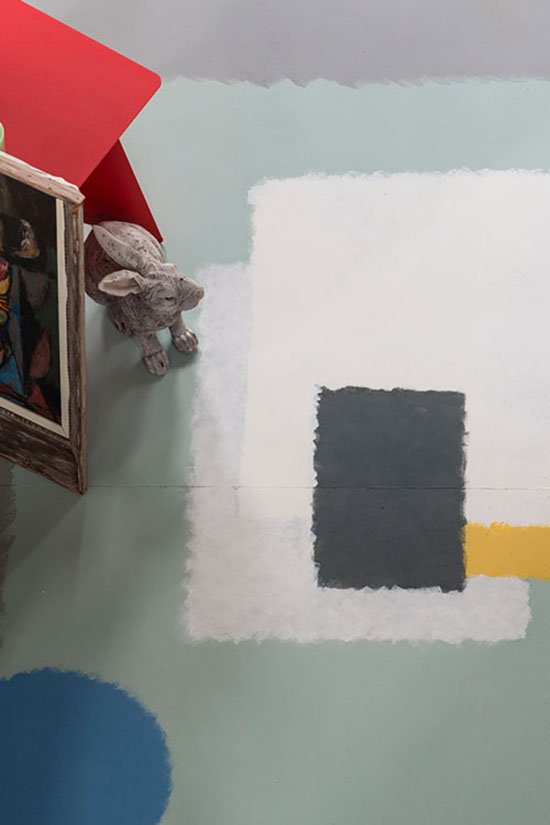 Imagine your wood painted with different bright colours or decorated with gorgeous and unique geometrical designs. It's not a very common thing you find in a house, but wouldn't you like to have some unique decoration? Painting your wood floors with your favourite colours is a great idea for personalising your home. Check out how to do it in this post.
Source: Farrow & Ball.
Wood floors is ideal for decorating, especially when you're looking for a cosy and warm decoration that transforms a simple space in a welcoming home.
There are many materials that are beautiful and practical, such as ceramic, but wood has a special touch that makes rooms warmer and more comfortable. Moreover, depending on the type of wood you choose, the finish or the texture, you can get very different effects, such as rustic, industrial or vintage.
Painting wood floors: unique decorations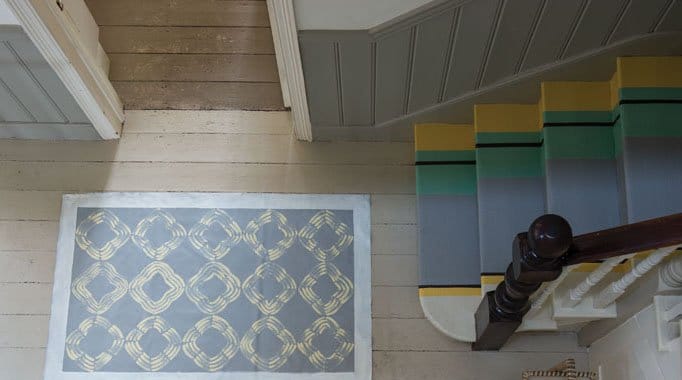 Source: Farrow & Ball.
Today, apart from the good qualities of wood floors, we want to talk about the unknown alternative of painting wood floors with colours to achieve gorgeous geometrical motifs and special designs.
This is a type of floor that you don't find often nowadays, but there was a time when this kind of decoration was quite common in the USA at the end of the 18th century. It was usual painting pine boards in order to protect them from the daily use. Back then, the most common colours for painting wood floors were white, yellow, red and green.
Original ideas for painting wood floors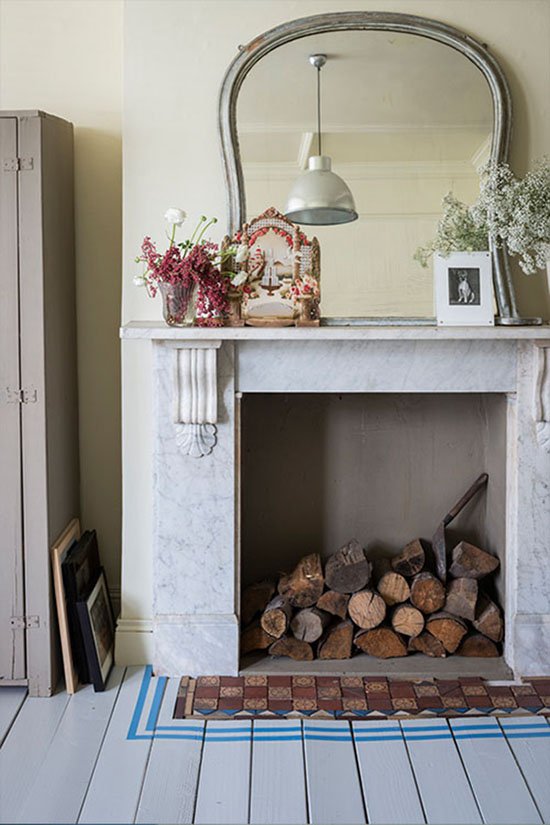 Source: Farrow & Ball.
Despite the fact that many existing designs for decorating wood floors, the trendiest ones are geometrical motifs. Stripes, frames, circles, triangles… There are many elements that you can use for achieving a gorgeous floor.
The key of geometry is decorating floors by creating visual decorative elements that liven up your decoration. For example, you can paint a carpet or a frame that surrounds the fireplace. Visual lines can transmit different feelings and the possibilities are endless.
A choice within reach
Source: Farrow & Ball.
If you like this original idea and you consider trying it, you'll soon realise that even if it seems complicated at the beginning, it isn't so. Obviously, depending on what you'd like to paint, there are easier and more difficult options you can make. Painting floors is usually a hardworking task, since you need to get the floors ready in order that the paint sticks on well. Keep reading to find out how to do it.
Get the floors ready
Source: Farrow & Ball.
For getting a professional finish when you paint the floors, it's important that you follow some tips.
Llegados a este punto, te voy a explicar cómo puedes pintar un suelo y conseguir un resultado profesional. The key for achieving a superb result is applying the paint in thin layers. Like this, the results will be better and more resistant through years.
In terms of which type of product are more recommended, a synthetic varnish would be a quite good option because they use to be very resistant. However, some new acrylic varnishes are also very long lasting and resistant. Besides, they are very practical since you can easily clean the paintbrushes with water, which can be a considerable advantage. Furthermore, even if there are some types of paint that don't need a primer before painting, in this case, it would be convenient that you apply it so that the paint sticks perfectly to the surface.
To sum up, you should get the floor ready by sanding it down with medium grit sandpaper and then, clean it well with water and detergent to remove all the dust and dirt. When it's perfectly dry, apply the primer layer and leave it dry for around 24 hours. After this period, you can sand the floor again with a fine grit sandpaper and remove the dust before you start painting the floors with your favourite colours.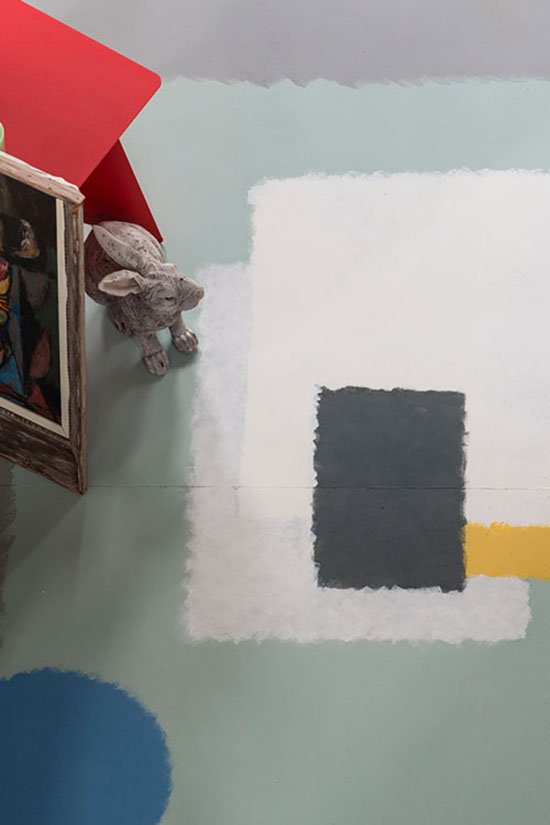 Source: Farrow & Ball.
When you start painting the floor, you should remember to apply a thin layer of paint with a paintbrush made with natural bristles. A roller provides a different effect, but it can be useful for wide spaces. You can use adhesive tape for marking the designs you want to create and you'll get perfect stripes. When you're done, you should leave the paint dry during one day and then apply two more thin layers (leaving 24 hours between the layers and at the end).
Avoid walking around the painted floors during the process and, it's possible, avoid placing heavy furniture or objects on the floor during the following two weeks.
Try it on other materials
Source: Farrow & Ball.
The result of painting wood floors is wonderful, but you can also use it on other materials. Polished cement or microcement are also good surfaces for painting geometry elements and colourful designs.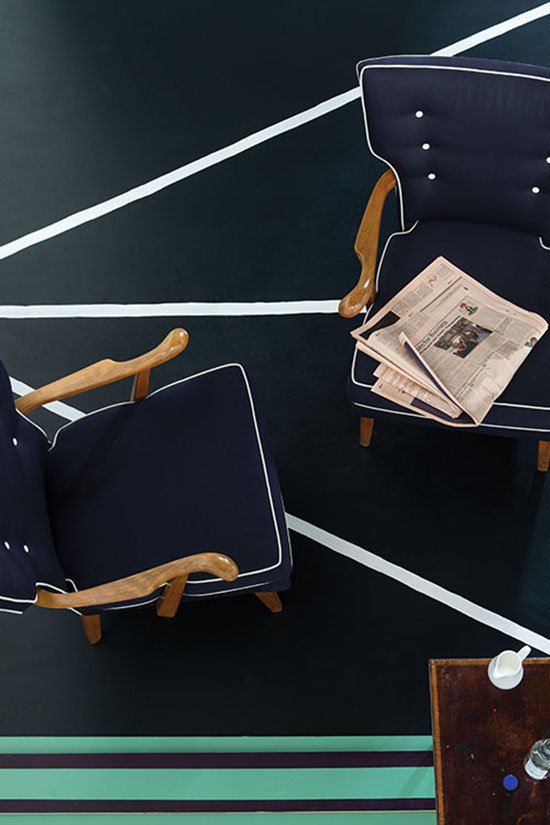 Source: Farrow & Ball.
As you can see, with some colours and imagination, you can get lovely results! Dare to try new creative decorations.
Via decoración 2.0