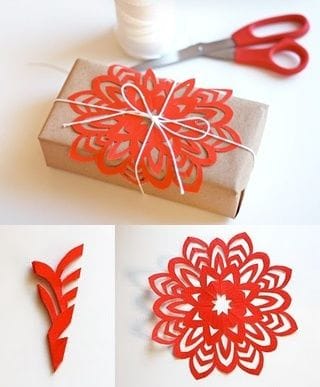 At this time everyone has s gift for someone special. Here we give you some ideas to make your presents unique. With a bit of imagination you can make your gifts look even better and make the people you love feel more special.
In this first idea you just have to fold the paper and cut it several times. Then you have to wrap your gift with brown paper, put the paper flower on it and tie the gift with a rope.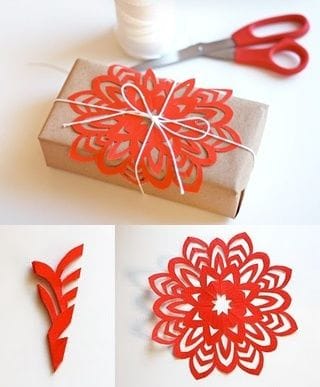 The second idea is just wrapping three presents and make a snowman with them. You just need some orange and black paper to decorate them and a scarf to make us feel like winter.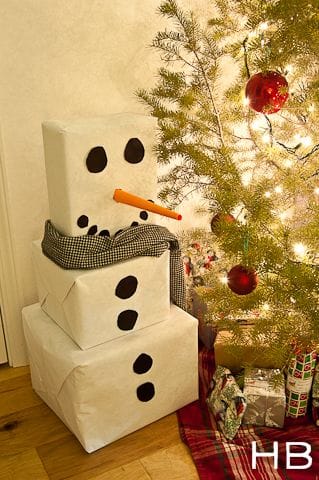 You can also use several red ribbons, your presents will look fantastic!

For the girls there is nothing better than a big pink ribbon. So chic!
You can also use stamps to decorate brown paper. You will get customized gifts that will look really special.

For the classical ones, you can decorate your presents in grey, gold and white or you can customize them more putting some special photos on the top.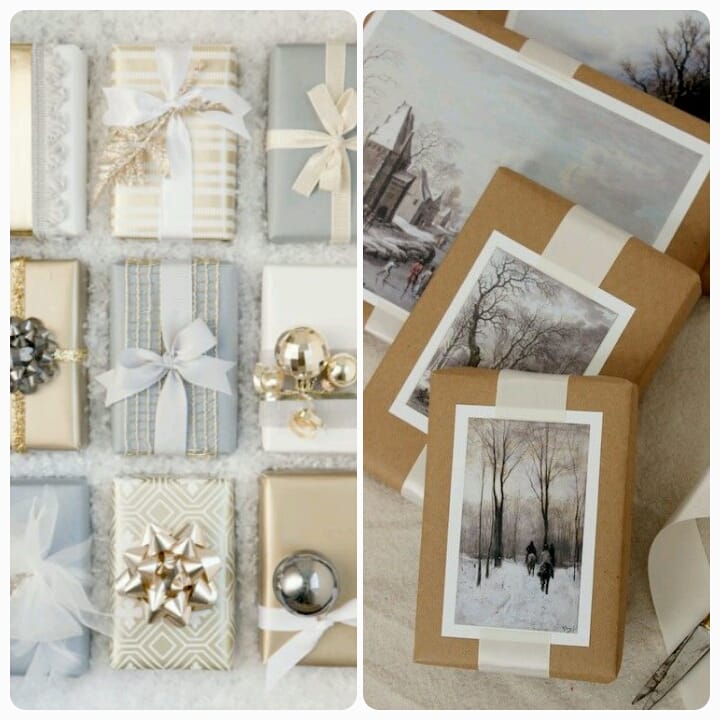 Another idea could be using paper doilies and stamp the name of the one receiving the present.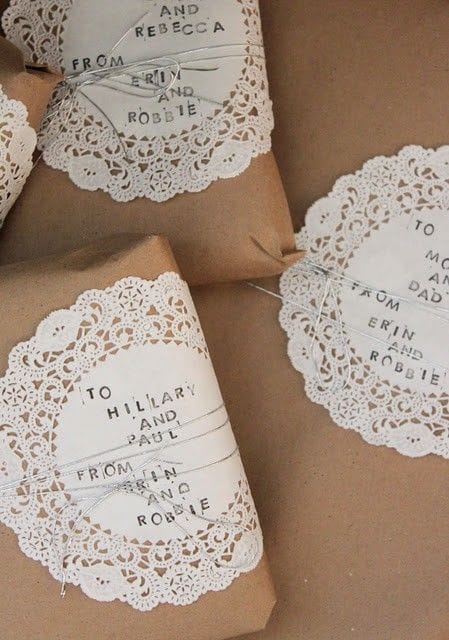 Last, but not least, you can paint the brown paper with a pen or with color paint. A great idea for wrapping gifts with kids!