Decorating with pom-poms is an excellent solution for getting rid of rests of fabric, wool, paper, etc. You can do big pom-poms for decorating ceilings, windows or large rooms; but also small ones for decorating gift boxes, garlands or winter hats.
As you can see, decorating with pom-poms is quite easy. Here you have some ideas to inspire you, with your imagination you can go as far as you want. So, if you know how to make pom-poms, here you have some ideas to use them.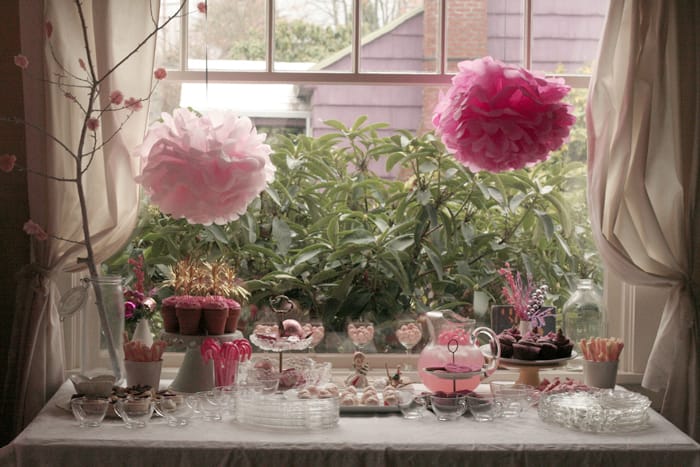 Ideas for decorating with pom-poms
Decorate the ceiling. You can do big pom-poms, with thin and colorful paper they'll look great. Remember you can use the materials you want, you can even use felt. Then tie them with a rope and put them on the ceiling. In the image above, they look great over a birthday table, don't you think so?
Garlands. You can make garlands using little pom-poms.  You can make them with wool and then join them together with a rope or something similar, creating some beautiful garlands for decorating your christmas tree.
Decorating hats. It is an excellent idea putting a tassel to a Winter hat. You just have to sew it to the top of the hat, that's all. You can do it the same color of the hat or on a different one. In baby hats they always look so cute.

Source: anneheathen

Decorating slippers. You can decorate your slippers by adding pom-poms in one or more colors. The will look so nice. If you are going to give someone slippers as a Christmas present, you can include some pom-poms to customize them and make them more special.
Decorating presents. I love wrapping my presents, even if they are just small presents. If you want to make the present more special, you just have to choose a beautiful wrapping paper and surround it with ribbon or rope. With a couple of pom-poms on the top it will look great.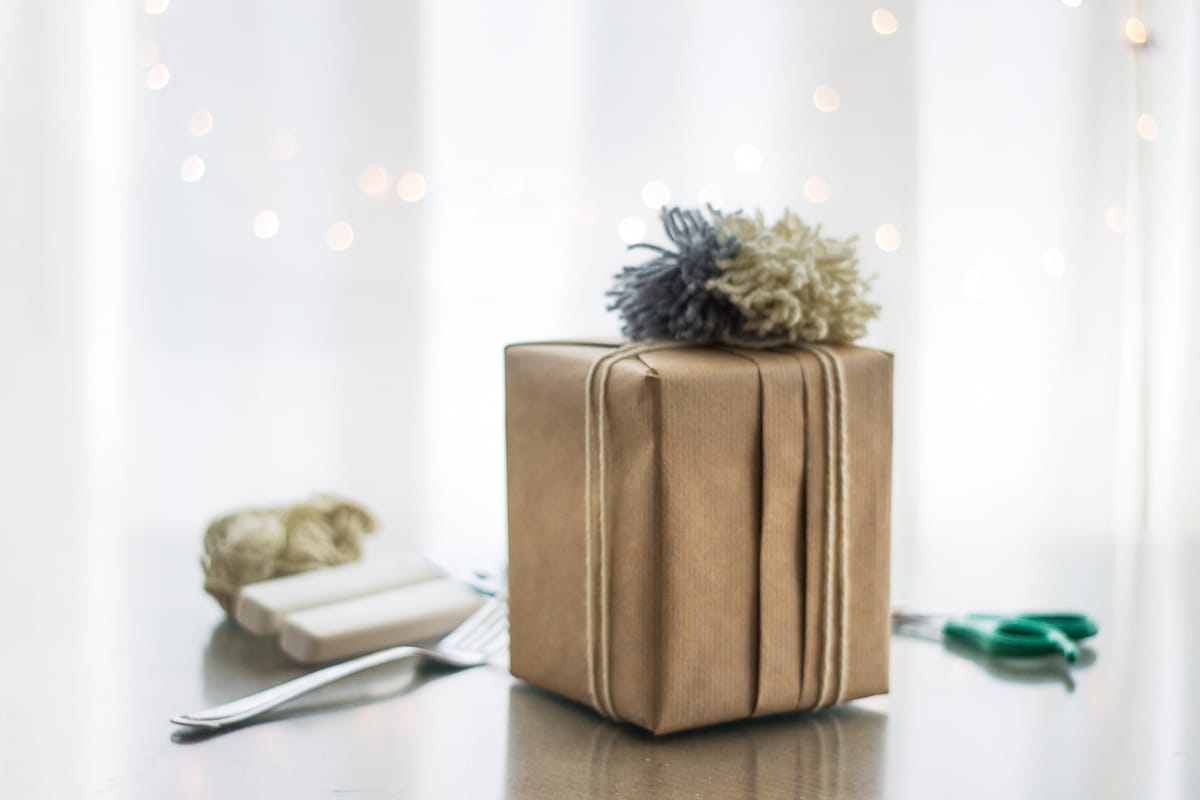 Via: Decoración 2.0