Some years ago, focusing your home decoration on the living room, the bedrooms or the kitchen was the common thing to do. But things have changed; now bathroom decoration is as important as the one in the other parts of your home, therefore you should spend some time and focus your attention on its decoration.
Nowadays, there are some bathrooms that are even best decorated than living rooms… this can make us think about a change in mentality related to how we decorate our homes. Today we want to contribute to this change of mentality and that's why we bring here some ideas so that your bathroom looks more beautiful and it is comparable to the decoration of the rest of the home.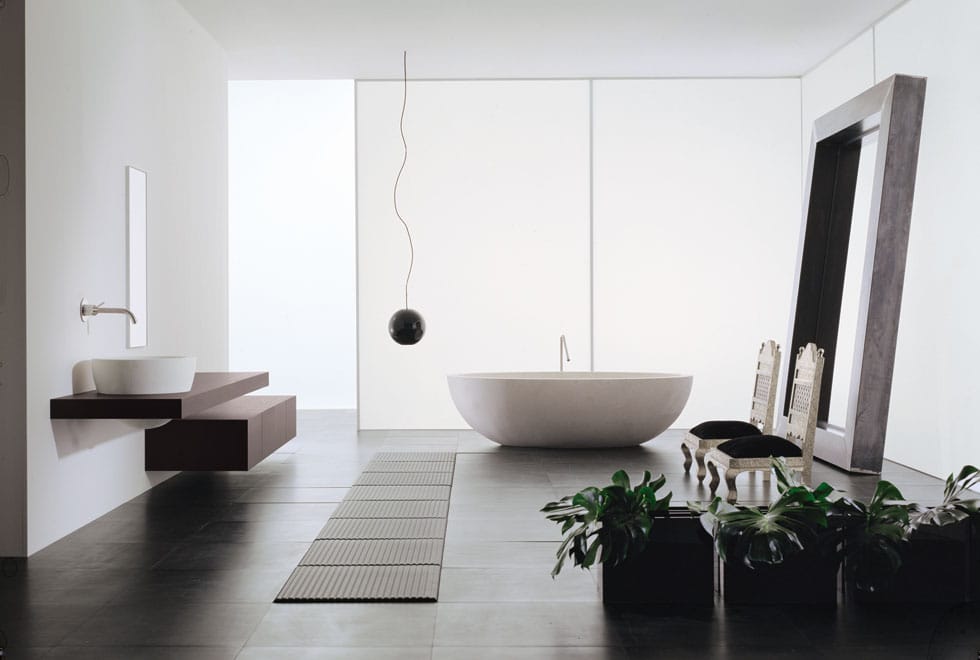 To make your modern bathroom look more beautiful it will have to be ample, have good lighting and be perfectly clean. Remember that the bathroom is not a place just to have a bath, you also can relax there and that's why we should try to decorate it in light colors, exclusive pieces and modern details to help you find the comfort in this place.
The combination of colors it is really important because light colors like white or pastel colors can combine with darker or brighter colors to make your bathroom look amazing. You should use color combinations in walls, furniture, accessories and textiles.
The natural light coming from the windows is also a fundamental element so that your bathroom looks big and beautiful, something indispensable for this kind of bathrooms. If you don't have windows think about the possibility of putting one and if you can't, then you'll need to find other artificial ways so that your bathroom is illuminated. I recommend you using LED lighting that, apart from being eco-friendly, they have very good lighting and will make you save some money in your bills.
Do you have more ideas for this kind of bathrooms?
Via: Decoración 2.0