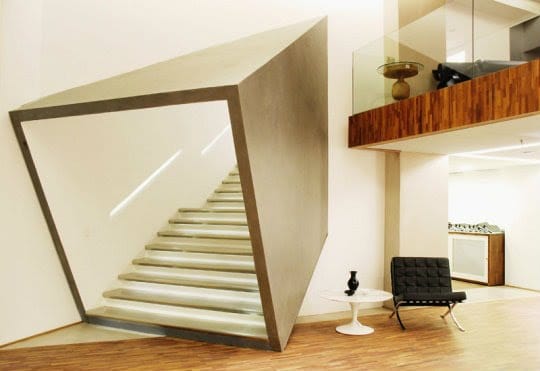 When we decorate our home, we tend to forget how important stairs are in our decoration (if we have more than one floor). For a long time, they've been considered as a complement for the living room or the corridor. However, it's an attractive element for decorating and creating a charming atmosphere in our home. Today, we would like to share with you a special suggestion: luxurious stairs for your home.
Instead of being content with the classic, typical and sometimes boring stairs, you can opt for a more elegant ones that, apart from their function, provide a unique touch to your home. The following stairs have a original futurist design that simulate their own space. They provide a special style to the room without missing the basic shape of traditional stairs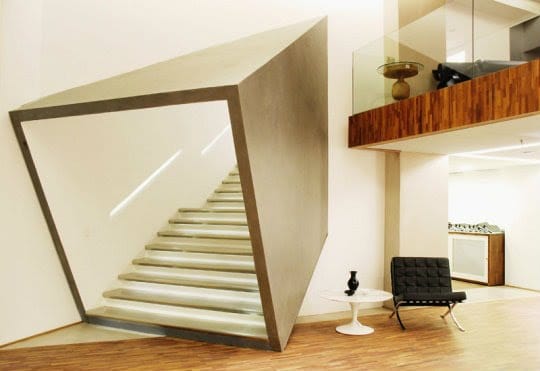 This design is much more decorative and it doesn't make the stairs more functional, but they will make your home look unique. This beautiful huge wood box and the way it's placed transform a simple stairs into a luxurious one. This decoration obviously requires a spacious home, but if it's possible, it's a good decorative element for your home.
Nevertheless, there are a great variety of design that can provide an elegant and unique touch to your home. The following picture shows a minimalist but truly original stairs that requires less space. And it's also a gorgeous design for creating a unique decoration at home with your stairs.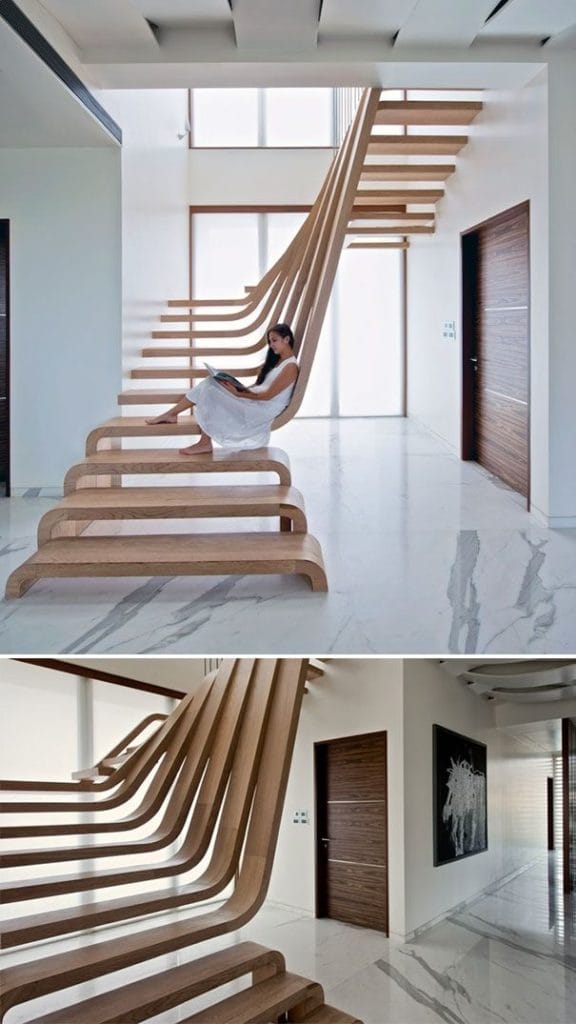 We've just shared some ideas to inspire your imagination, but there are a lot of combinations and design you can choose. You can even redecorate your current stairs with some DIY tricks, with frames on the walls or with some plants. If you have more ideas, you can share them with us in the comments or in our Facebook Page.
Via decoración 2.0