DIY
Ideas to make a seen closet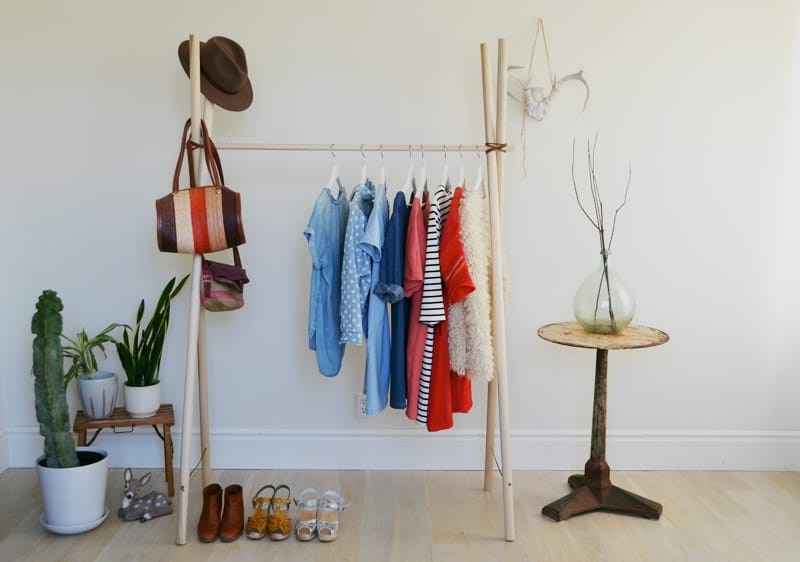 Do you like about the idea of having a seen closet? Here you have the steps to  make this original piece of furniture in just a few time (if we have the wood ready to make the project). It is really easy and the best thing is that you can tailor it so that it fits perfectly your place.
It is clear that if we use wood, it will look awesome and we can include eco-style to our home. But you can also use other materials; you just have to check that the materials are prepared to start the project. You can also make this project with wood that looks more natural or with other type of wood, it's up to you.
Once you have all the materials (Take into account that if you use natural Wood first you have to sand it down and paint it) you can start the work. You just need to make small holes in the end of the pieces of wood to pass a rope along them and then join them. All the pieces of wood must have the same size except the one in the middle that will be thinner or thicker depending on the clothes you are going to put on (it is not the same thinking about a coat and kids clothing)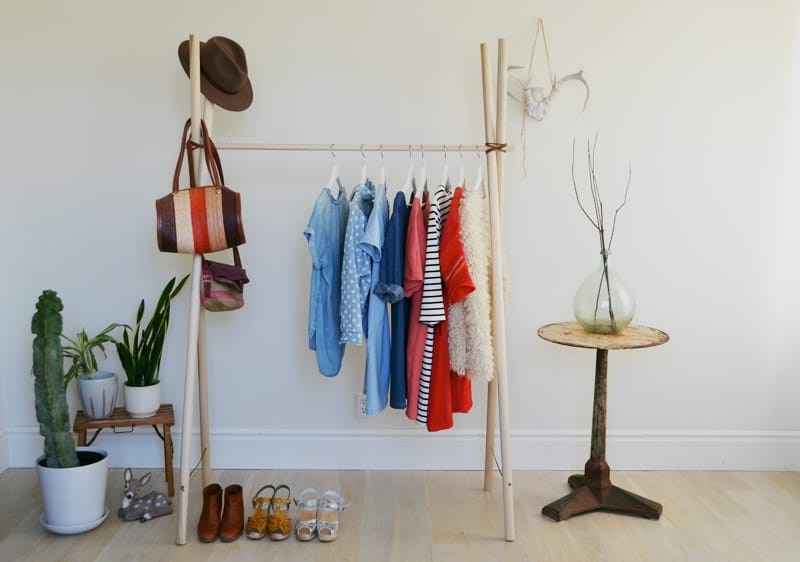 First you have to assemble the sides of the closet and then the one in the middle. Join two pieces of wood for each side. Use another rope to join the central piece to the structure.
This closet is perfect for putting in a small place at home and it looks really decorative. This low cost tendency, coming from boutiques and fashion shows where they put clothes in clothes racks, is frequently seen in fashion places and some houses.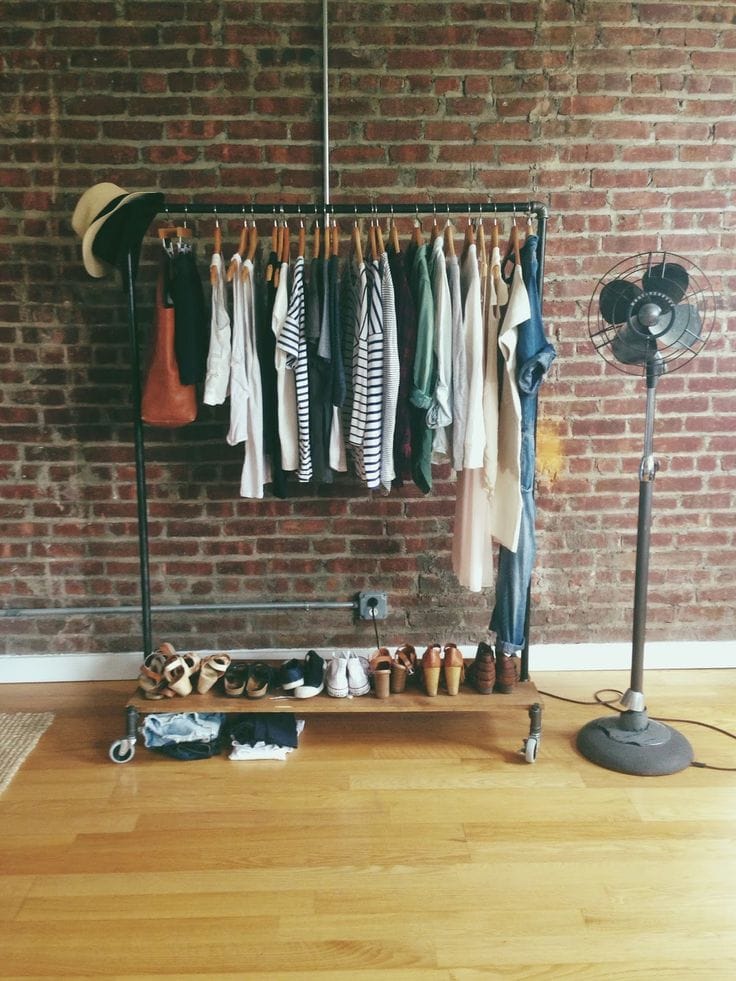 It is evident that it is not a place where we can put all our clothing but it is a beautiful detail for our home in which we can put some pieces of clothing like coats or jackets. It is also a good idea to put in in guests rooms, where they only stay a couple or three days.
Did you enjoy this idea?
Via: Decoración 2.0