Today we bring here some ideas to customize your Malma mirror. This mirror can be found in IKEA shops worldwide and it costs only 1,99$. For this reasons a lot of people have used it to make their DIY projects. It is beautiful and simple and it can give you endless possibilities. Taking this cheap mirror you can have very sophisticated results, and they'll look as if they were expensive or designer pieces. It is a way to have exclusive designs for just peanuts.
You can use it in different areas, in your kitchen, your living room and even in the bathroom. You can also have great results if you combine them with other frames making  wall composition. If you paint some draws, you can also put it in your children's bedroom.
Living room
The first idea is using the mirrors in your living room. They will look amazing as wall decor and you can combine them with the colors of the furniture. You just have to choose your favorite color and maint them.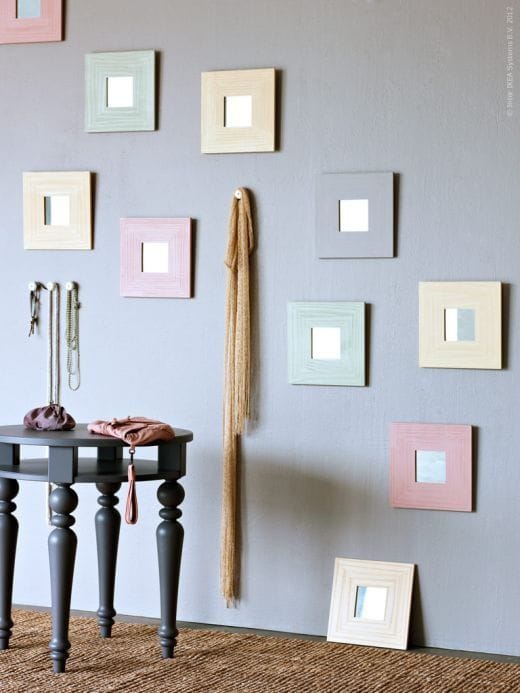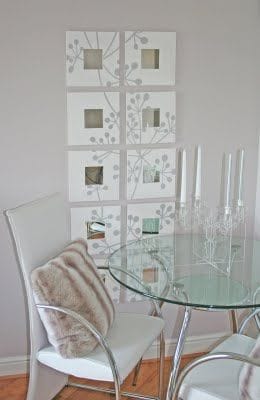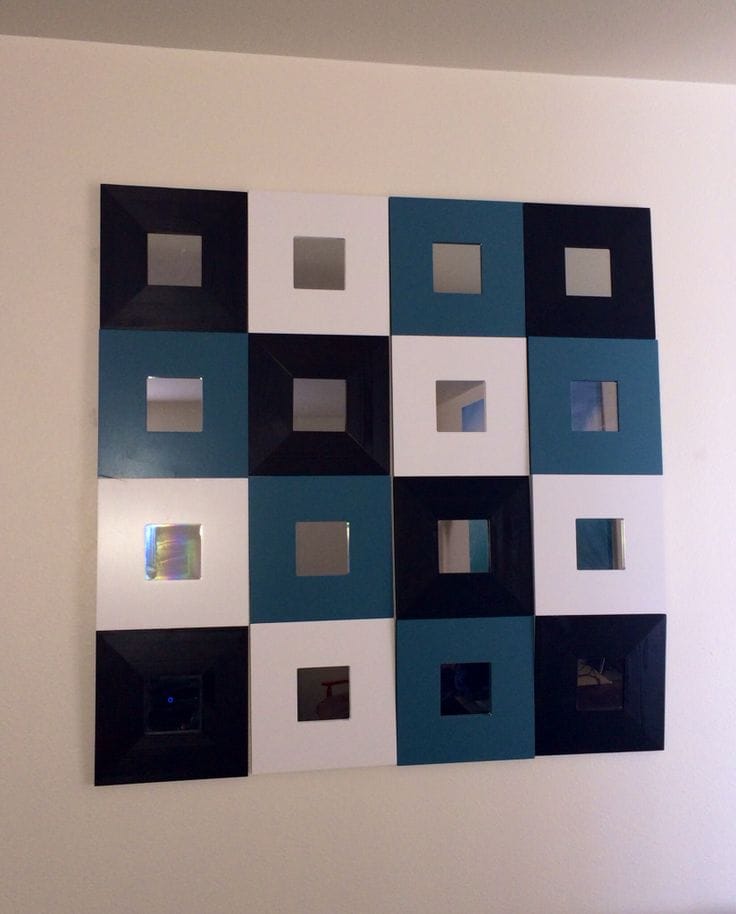 Hall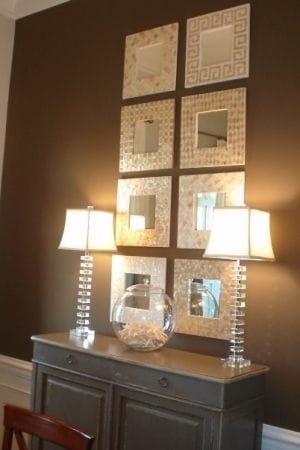 Shells
You can also use shells to decorate your mirrors. Choose your favorite ones and stick them to the mirror. As you can see the result looks amazing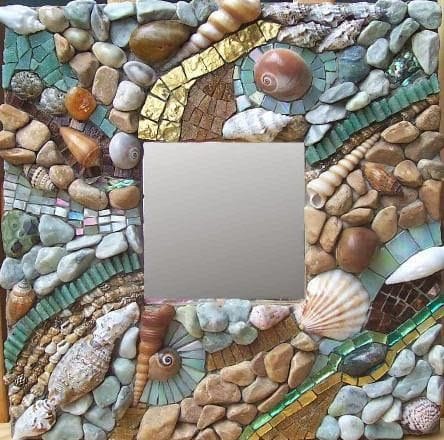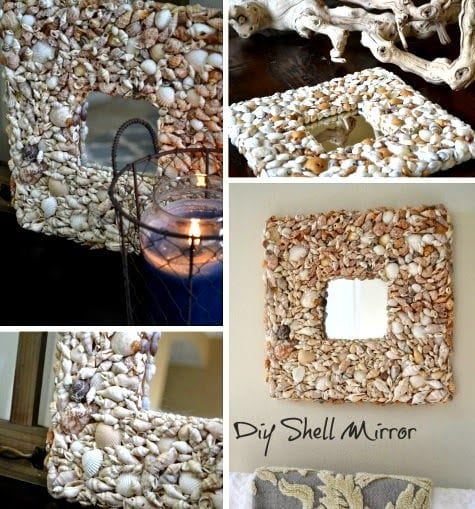 You can also use shells for more simple or neutral spaces, like the one below.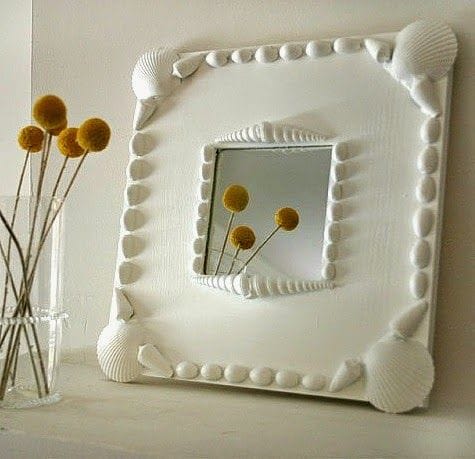 Buttons
And instead of shells why don't we use buttons?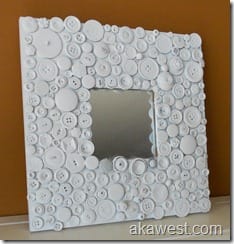 Frame combination
Children room
For bathroom
If you use some bright colors and simple patters you can make your bathroom look more modern with this simple idea.
Furniture
And if you thought that was all for todayyour wrong. Here you have these two amazing ideas for the one who want to innovate. A bed side pannel and a little table just with mirrors!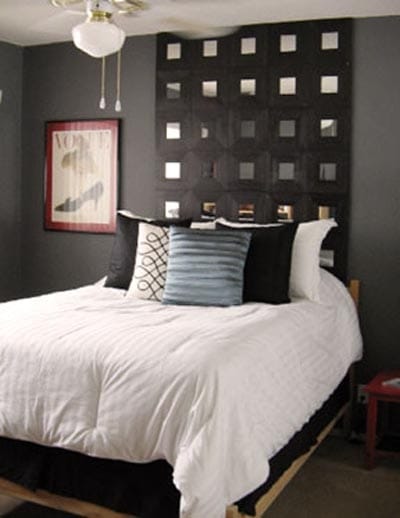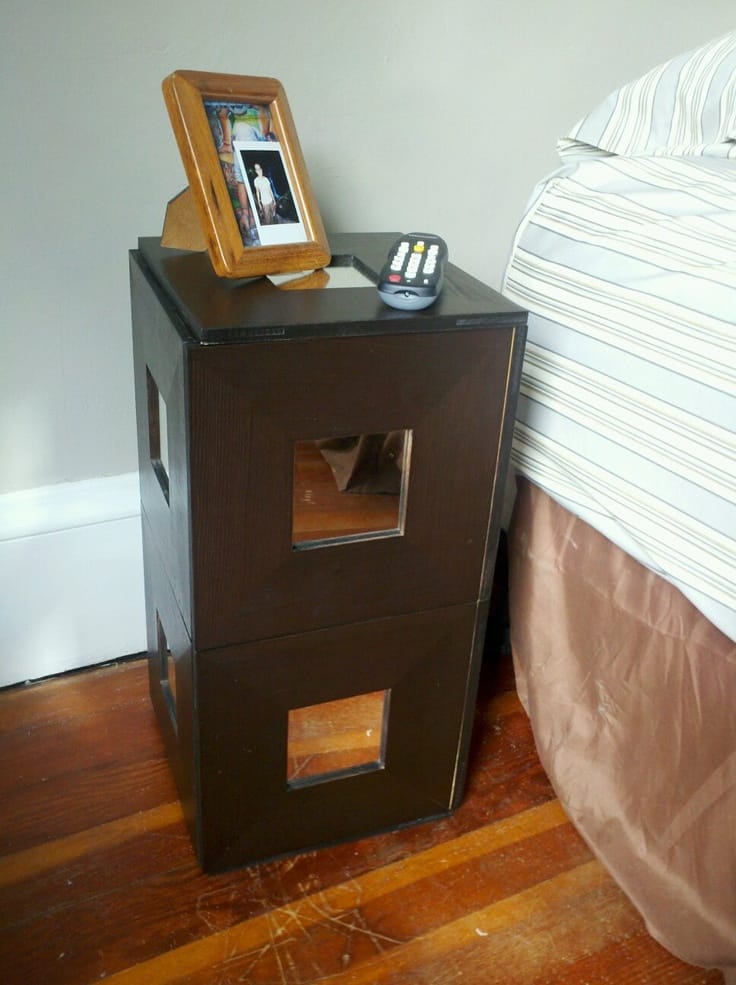 As you can see, you can have awesome effects with just 1,99$. So why don't you try?
Have you ever done a project like this? Share it with us.