General
Keys for making the most of your bathroom space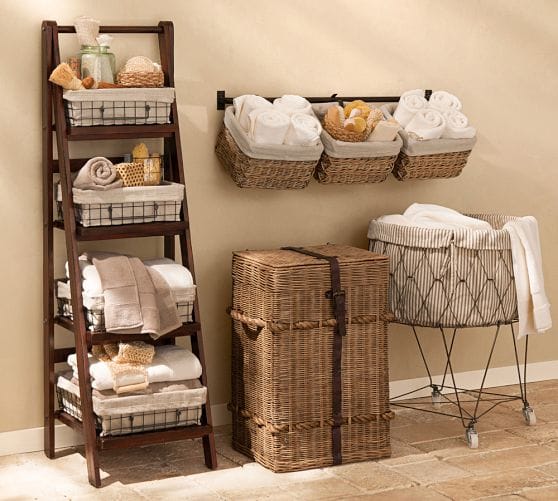 Small bathrooms seem to be trendy. It uses to be the smallest space of the house in many houses; however, it's often shared among more than one person. This can be a real nightmare when keeping all the accessories organized.
It's not always easy to find a gap for all the objects of the bathroom, such as towels, WC paper, lotions and other pots, combs, hair dryer, toothbrushes, make-up and other accessories. That's why, in this post, we bring you some keys that will be helpful for making the most of your bathroom space.
Custom-made wardrobes to take advantage of the corners
Even if custom-made wardrobes can be a bit more expensive that those we can find prefabricated in any store, the space you'll save with them worth it. The idea is making the most of the corners that would be impossible to use otherwise.
Nevertheless, since there are many different sizes for pieces of furniture nowadays, find out if there's one that already fits your bathroom perfectly before asking for a custom-made one.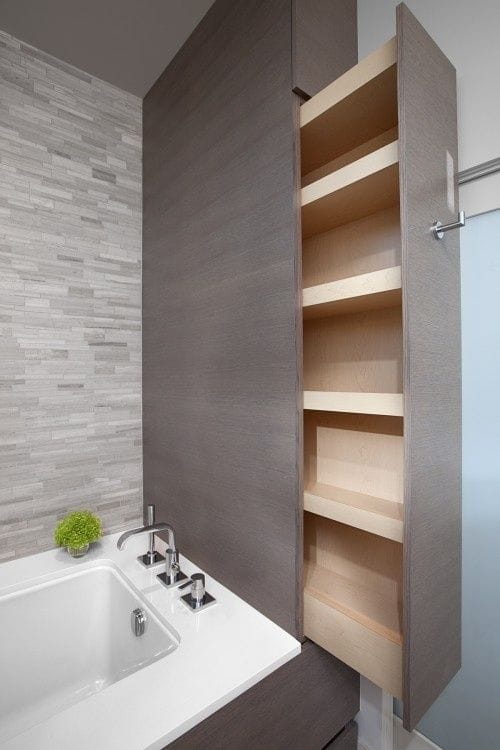 Source: Houzz.com
Towel hangers behind the door
When you don't have any more space for hanging your clothes between the furniture, mirrors and other bathroom complements, the door can be the best option. Place some hangers for towels behind the door, as you can see in the picture, and take advantage of the space you have left.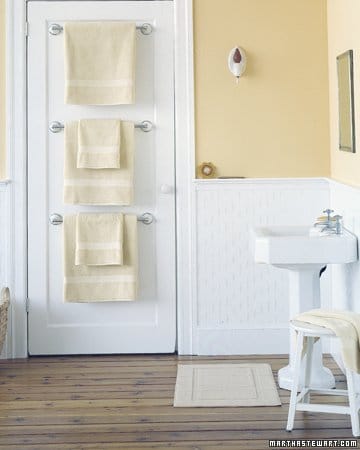 Source: Marthastewart.com
Bathtub built-in in a piece of furniture
Bathtub take a lot of space, but there are always good ideas for taking advantage of these marvels. If you take a look to the photograph, you'll see a great invention to keep soap, shampoos and other bathroom accessories.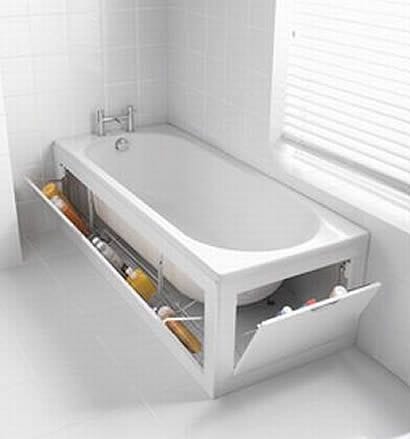 Source: Kbbnews.con.uk
Fruit dish for organizing little pots
This idea is fantastic for keeping little soaps, lotions and other accessories that you may like to have at hand reach. It's a creative way of taking advantage of other kind of storage, from boxes and baskets to this gorgeous double fruit dish.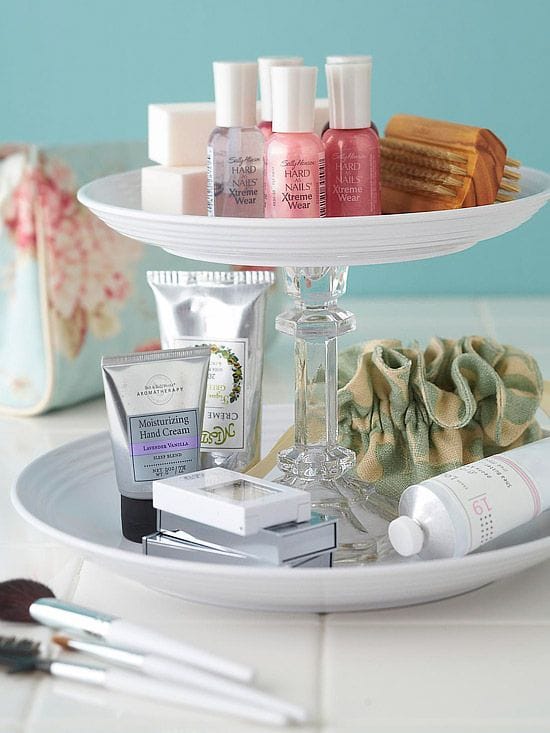 Source: Bhg.com
Shelf above the door
A place on top for storing some things we don't use often but we like to keep in the bathroom, such as the first-aid kit and clean towels, is a good idea. So, since we don't always find an available gap for them, why don't we place it between the door and the ceiling?
Source: Operationorganizationbyheidi.com
Narrow furniture
Like this, you'll take advantage of every corner of the bathroom and you'll have the chance of creating custom-made furniture. There's infinity of gorgeous narrow pieces of furniture for decorating your bathroom.
Source: ltdcommodities.com
Storage trolley
Another practical option for storage in your bathroom is using a trolley with baskets to keep accessories as the one you see in the photograph from IKEA. There many colors and sizes, so you may be able to find the ones that fit your bathroom space. This kind of furniture is perfect for keeping some essentials such as the hair dryer.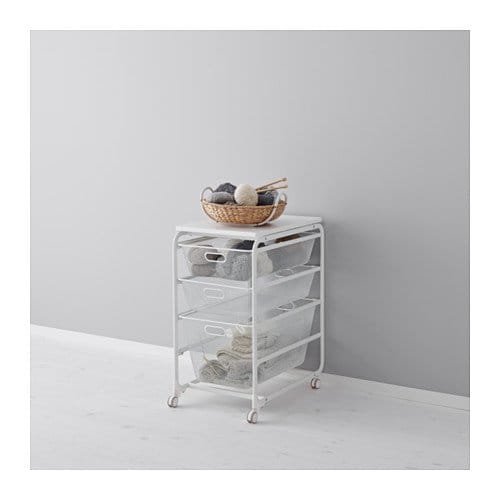 IKEA
Storage systems for the bathroom
There are many storage systems you can use in your bathroom such as baskets, boxes, shelves, etc. But it's important that you maintain it well ventilated so that humidity doesn't spoil the baskets' fabrics, the wicker or the wood.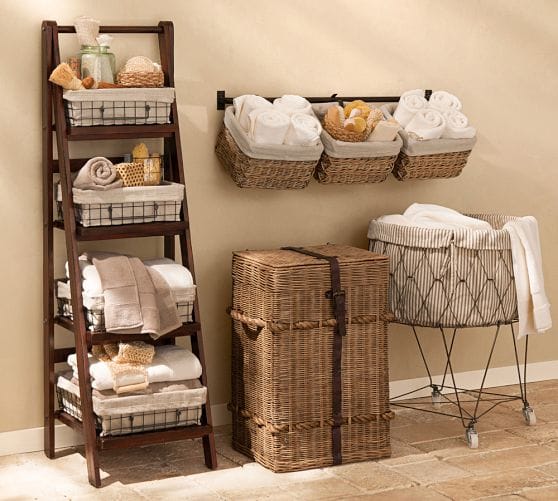 Foto
Functional furniture and mirrors
Functional furniture is ideal for getting some storage space and mirrors provide light and visually enlarge the space. IKEA furniture is a good solution since they're practical and white colors can be combined with any decoration. Moreover, light tones are perfect for small bathrooms.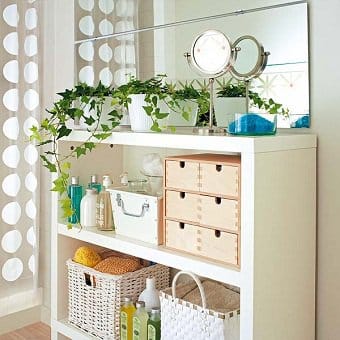 Foto
Via decoración 2.0