General
Modern house that opens like a sunflower
In those cases when sunlight doesn't lightens our home as much as we'd like, it's necessary to be witty for finding the better way of achieving that goal. This modern house is in Girona and it opens as if it were a sunflower in order to make the most of sunlight.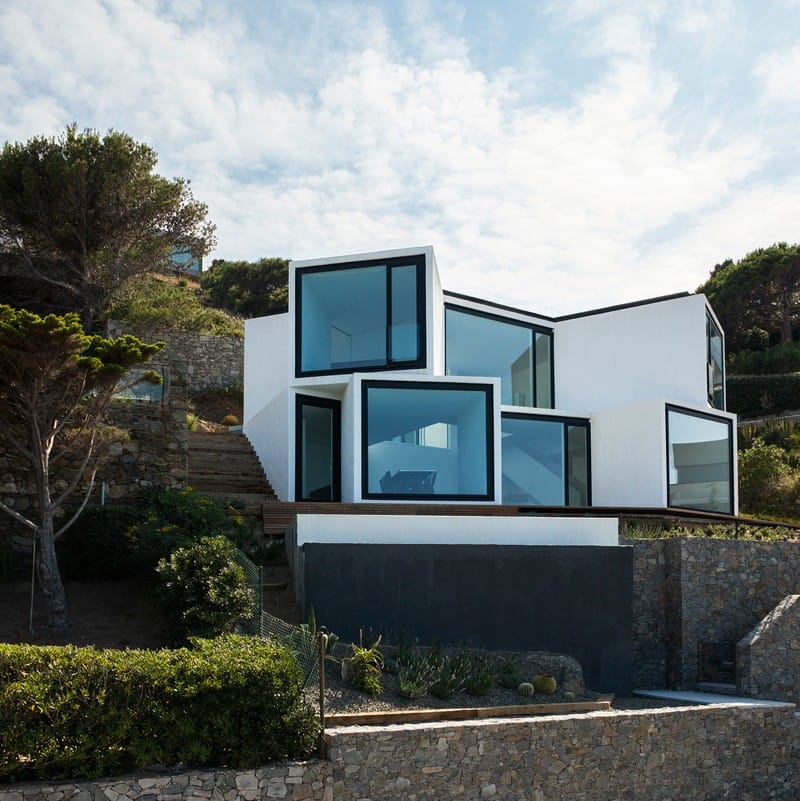 Depending on the location of the house, the problems vary considerably and that's the case we want to share with you today. This house composed by cubes that seem to be separated but that are perfectly linked. This modern house is located in Girona (Spain) and it was designed by the architects Cadaval & Sola Morales. Their main challenge was related to the location of the house, between the limits of the mountains and the Mediterranean sea.
The house has incredible views to the Mediterranean sea and with the aim of making the most of the landscape, the architects imagined the residence as a collection of cubes. Each of those cubes was made with a different shape but was united to the interior of the house.
The geometry of the building answers to the landscape in a unique way. The two main challenges of the project included attracting sunlight and strengthening the relation to the sea, which is really close. For achieving this, the architects designed the house so that it seemed a giant sunflower. Moreover, this design allows that every cube provides a specific view of the landscape.
For building this house, they tried to use materials from the area. Although, it wasn't possible in all cases since, for example, the crystals needed were similar to those used in skyscrapers. They chose that kind of crystal in order to offer a bigger protection agains the strong winds in that zone.
Finally, even if the cubes look like they are separated among them, they are all connected indoors and you can go to any space of the house without going out. The modern decoration goes perfectly with this modern house design. The landscape can't be more beautiful and the house creates the perfect environment for relaxing and enjoying nature and an amazing architecture.
Via Homedit