This beautiful recycled board for your cups will help you to keep them organized in your kitchen or dining room. Moreover, it's a great decorative idea; the contrast between the colorful cups and the wood will give an original touch to your wall's décor. Recycling is a good alternative nowadays; it allows you to take advantage of every type of objects to transform them into new and useful things. This time, we suggest you this idea for recycling pallets.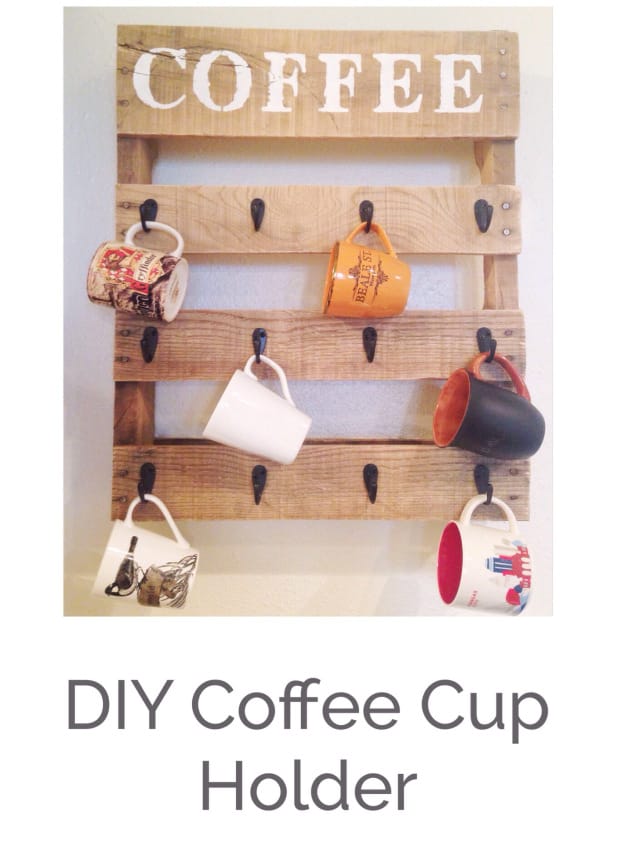 Source: One little bird
Pallets are packing boxes that are easy to recycle after finishing their useful life. You can transform them into a lot of different decorative objects. You can make beautiful sofas, headboards, etc. Today, we'll suggest you this lovely recycled board made with pallets for hanging your cups on the wall.
For making this beautiful board, you'll just need a part of the pallet and some hooks for hanging the cups. You can choose some simple and black hooks like in the picture, which are beautiful and long lasting. When you make a recycled crafts is also important thinking about durability and usefulness as much as beauty.
The first step is preparing the board; sand well the surfaces that need it and remove the nails. You can paint it, varnish it or keep its natural appearance as in the picture we've shown. If you decide to keep its natural color, add a layer of lacquer to preserve the color and the wood. For writing the letters, you can buy different letters and words templates in a handcrafts shop or you can draw it yourself if you're good at it. You can choose a modern or a vintage typography and decorate the letters with beautiful details and colors.
If you don't have a pallet at home, you can find it in some shops. When you've finished, hang your colorful and beautiful cups in your personalized recycled board for hanging cups. This DIY decoration will look unique and amazing anywhere you place it!