If you are looking for some tips to decorate the entrance of your home, this is your place. It is important that our house looks nice, but also its functionality. Sometimes we don't take into account the entrance in our decoration and that's a big mistake. You must think that the entrance is an essential to make people have a good impression about your house.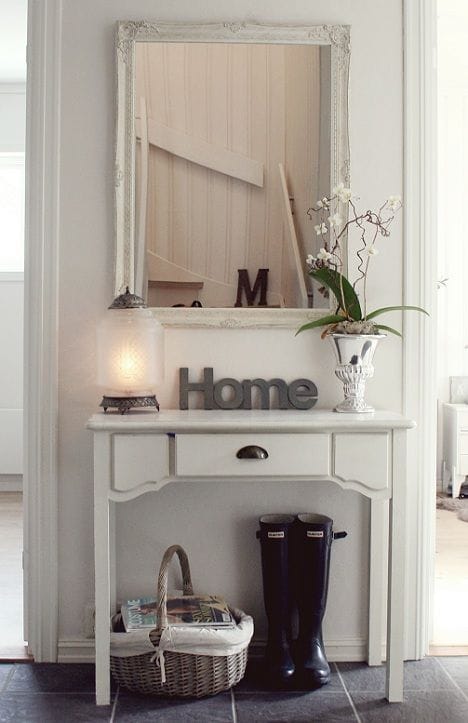 Your guests, your family and you come across the entrance every day. First impressions are important, that's why we have to take into account the decoration of the entrance. If we also make it functional, we'll have a great place to put our shoes, jackets, etc.
If you have a small entrance, try to use neutral and light colors. White is one of my favorite, if you combine them with materials like wood, you'll have a Nordic look space. You can also use other colors but try to use more light ones.
Lighting is also very important, if you have natural light try to use light colors in the walls, the floor, the ceiling or the furniture, the light will reflect in that places, making the illumination even better. If the entrance is dark we will also use light colors, but we have to add some extra illumination with a lamp in the walls or in the ceiling. You can also play with mirrors to make the place look bigger.
If you want the place to be functional, try to use the appropriate furniture. A great idea is placing a bench on the entrance. If that bench has some space for storing things, it'll be even better. Add some things like a clothes rack to place the coat when you enter your home.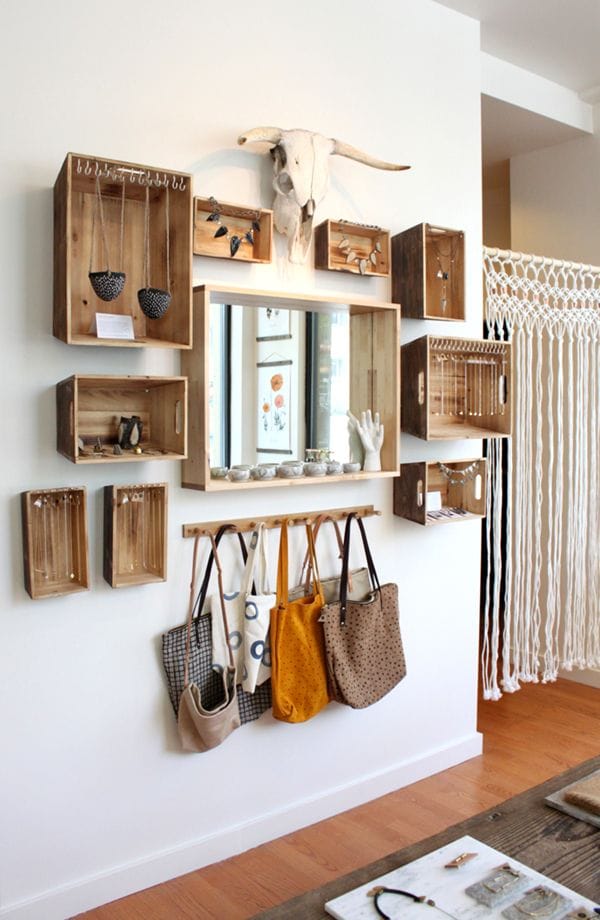 Another idea is putting a place to store your shoes. Try to use a beautiful piece of furniture with some space inside. In that way you can have your shoes handy without exhibiting them. You can also put a beautiful rug to clean your shoes when you come in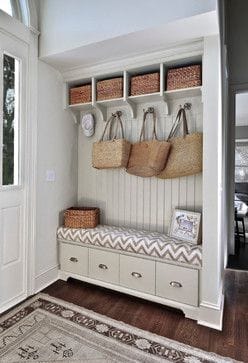 There are endless ways to decorate your entrance. Try to use the appropriate colors and functional furniture, that's our main tip.  You don't have to overdecorate it, just place the necessary furniture where your have space and enjoy this place with your loved ones!
Via: Decoración 2.0