General
The newest barbecue grills for cooking outdoors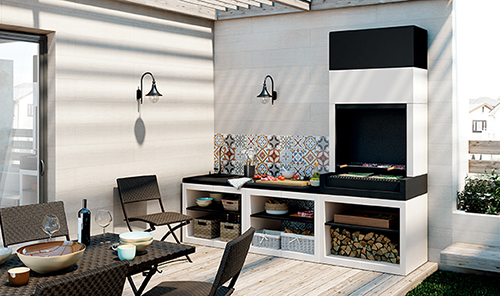 Summer night are ideal for having a good time outdoors and there's nothing better than barbecue grills for cooking outdoors and enjoying the warm weather. Today, we bring you the newest barbecue grills for cooking outdoors. There are a lot of models that you can choose!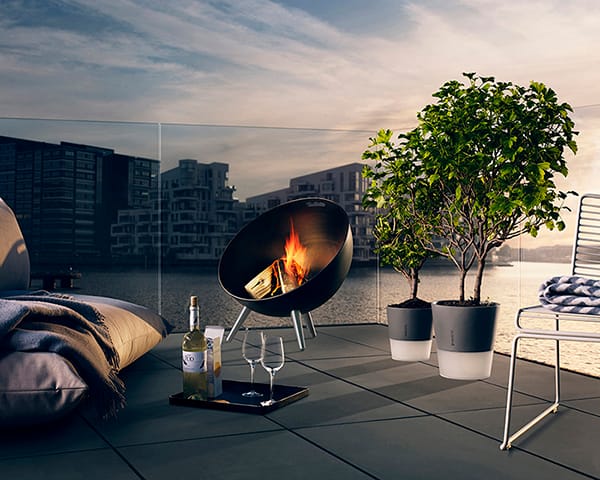 Source: Design 3000
Among the many moments that summer brings us to have fun outdoors, cooking with a good barbecue grill is one of the best. You can enjoy a delicious meal in the garden with your loved ones and a pleasant table talk outdoors.
There are many options you can choose from classic models to the most modern ones. Portable or static, so that the space is not a problem. It doesn't matter the style or the size of your terrace or garden, you'll find the barbecue grill that better adapts to your house.
Different models for cooking outdoors with barbecue grills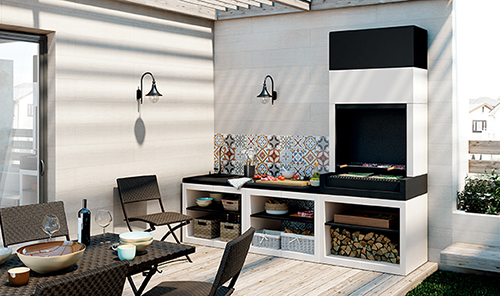 Source: Leroy Merlin
Depending on your needs, you'll find many options in the market. Big barbecue grills that can be perfectly integrated in a summer kitchen or a modest small barbecue grill that you can move easily and that doesn't take much space.
Source: Design 3000
Firewood barbecue grills for wide spaces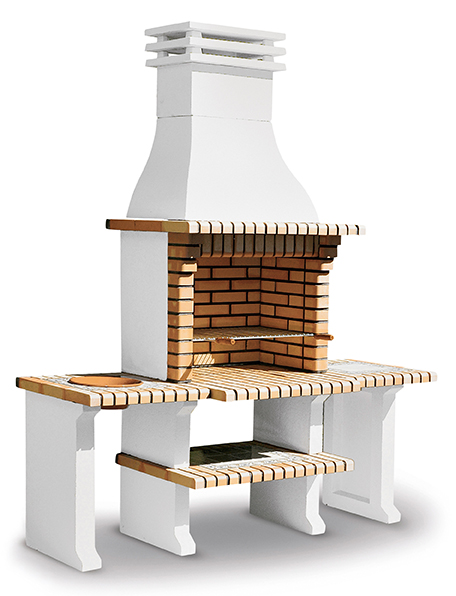 Source: Leroy Merlin
If you have a wide garden or terrace where you can place a big beautiful barbecue grill, you can opt for a firewood one. You'll need to plan the design you want to build since you need to build a fixed structure with bricks, stone or concrete.
In this kind of barbecue grills, you can use firewood or coal, or even both. You can use coal for start the fire since it's faster and then use firewood to make hot coals. When you have the hot coals, you'll be able to cook your food on the grill.
Moreover, it's important that you choose a style that goes with your decoration. Even if firewood barbecue grills can seem classic, you can find either rustic or modern designs that fit your decorative style. If you have space available, choose a model with some shelves to store wood and a surface where you can work comfortably.
Coal barbecue grills: practical and easy to use
Source: Ikea
Not having a lot of space available doesn't mean you can't enjoy a good barbecue grill for cooking outdoors. In this case, coal barbecue grills are a good choice for small spaces since their size is more limited. With this kind of barbecue grills you can keep it anywhere while you don't need it and it won't take much space.
These barbecue grills are easy to use and have a very modern design. You light the coal with some paper and it's ready to use.
Gas model: the newest barbecue grills
Source: Leroy Merlin
If you're looking for the newest barbecue grills, you need to pay attention to these gas models. They have a lot of advantages since they are fast and they allow you to control the temperature easily. Gas barbecue grills doesn't work the same way that coal and firewood ones and they doesn't keep the characteristic taste of hot coal barbecue grills. However, they are really easy to clean.
The most important thing is that, regardless of the model you choose, you always have safety in mind. There are many accessories that can help you make the most of your barbecue grill. For example, fire-resistant carpets are useful tools to protect the ground from the heat of the barbecue grills.
Which barbecue grill do you prefer for your home?
Via decoración 2.0