In Belgium, some people have restored an old chapel of 1856 to transform it into a school for children between 12 and 18 years. Outside it has a classic design but inside it is really modern.
Along the history and around the world a lot of chapels have been constructed and some of them have been abandoned. This kind of constructions need some maintenance if they don't want to end up destroyed. In the last years, there has been a tendency around the world and this tendency is to reform chapels and give them another totally different use. With some imagination, it is easy to take a lot of these abandoned places.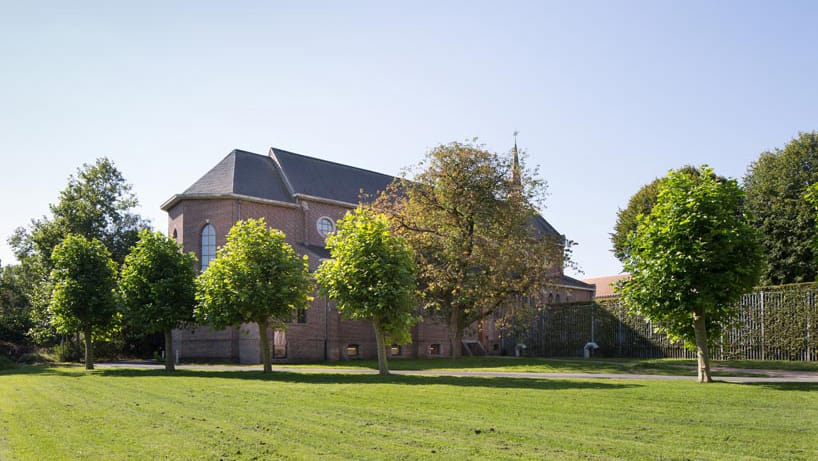 The last example of this is the school that we want to show you today. It is a Belgian chapel that was refurbished to turn into a school for the children in the area.  It was a great idea to use an old building to provide a better education to our children.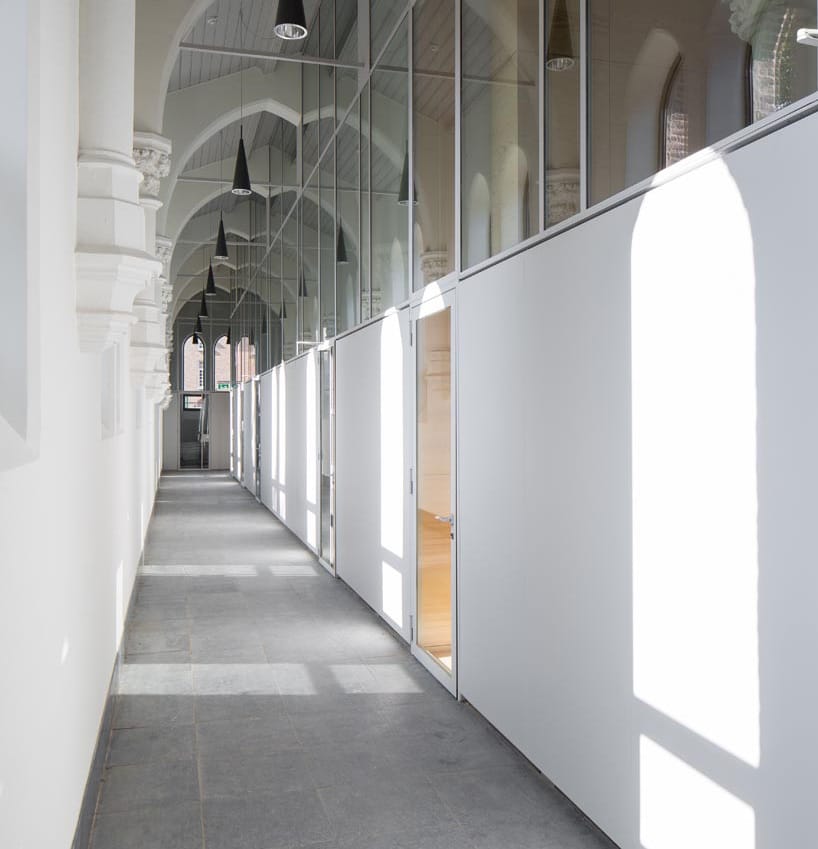 A 1856 chapel
The building we bring today is located in Belgium, concretely in occidental Flanders province.  It is an agricultural province where the school is frequently shared among different villages. When they had the necessity to construct a school for children between 12 and 18 years, they decided to reuse this old building. To achieve this objective, they asked Architekte Cie studio to make the project. They wanted to make a modern school but conserving the  façade.
When refurbish took lace, the old chapel was transformed into a school where we can find sports places, places for reunion and, of course, classrooms, where children can learn a lot from their teachers.
The importance of natural light
A main prerequisite on the refurbish was to leave the original structure as it was when it was constructed, in 1856. The architects took this into account but to make a building with better quality, they decided to cover the walls and floors with wood. This kind of material also served to hide the ugly and unaesthetic electrical and water installations.
They also gave a lot of importance to the natural light in all the classrooms because it was very important for the students. To permit this, they used the circular windows located in the upper part of the chapel.
Although the chapel was refurbished, the team tried to avoid touching the internal structure, that's why the hall looks like a traditional chapel
In the photo above, we can see the ceilings how we can find in the ceiling some windows that help to let the light in.
As we have seen, it is a modern design in which wood have played a main role. An amazing design that has helped to give a second chance to this beautiful building.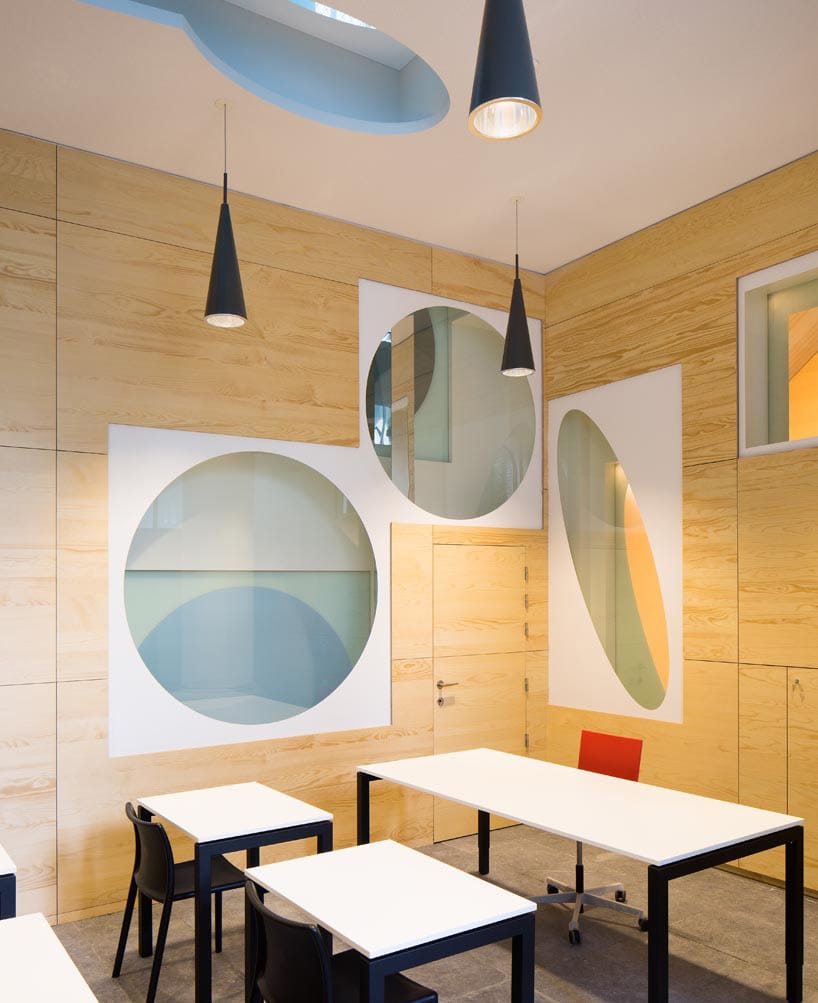 What do you think of refurbishing unused ecclesiastical buildings? Would you like to live in a chapel? Share your opinions with us!
Via: Arquitectura Ideal