Homedecor
TrastoStore restores your furniture with colorful fabrics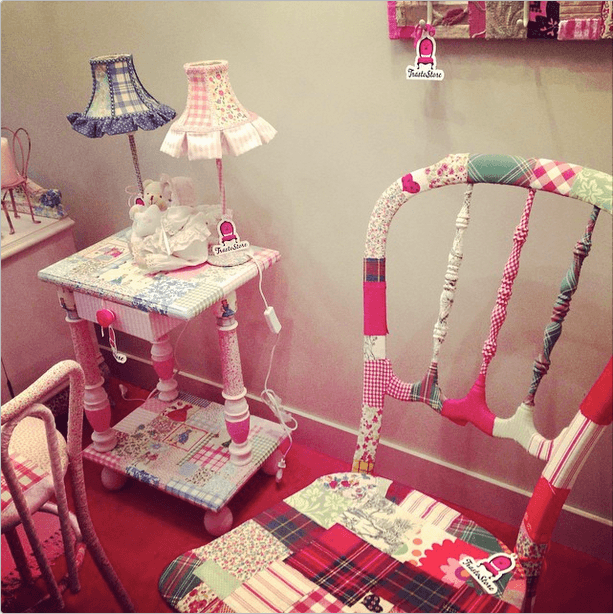 If you thought you'd seen everything in regards to decoration and furniture restoration, today we want to surprise you with the creations of TrastoStore, which we discovered in its presentation event. This new concept is based on the combination of colors with technics such as decoupage, in any kind of decorative elements, for restoring your furniture.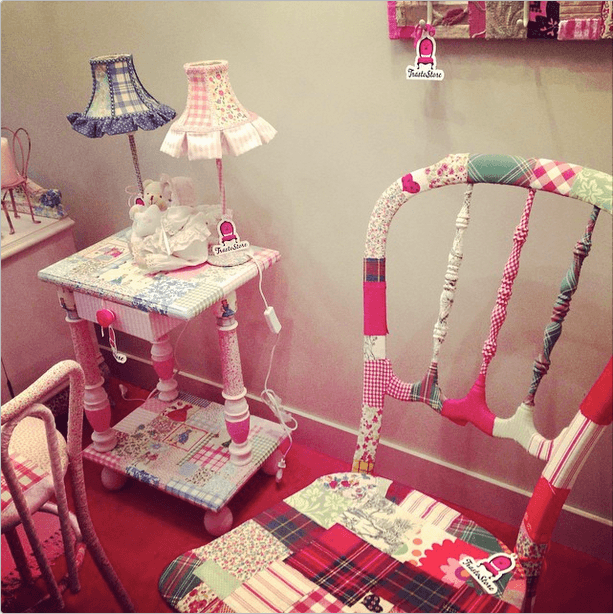 Aurora Amat and Aurora Baena (mother and daughter) suggest us to "renovate our junks". The furniture we've got kept in our junk room from street markets or even from the street. With their "junkwomen" and their glamour complex, they offer this new concept to the public in three different ways:
They carry out "junk-renovations" under request to renovate any decoration object based on the color range and style that the customer desires. Aurora, the mother, mentioned that sometimes customers show the place where they want to add the "junk-renovated" element. Some customers even ask for the possibility of introducing a piece of fabric from an old coat or dress to keep it as a memory. They also have "junk-renovations" ready to purchase. You can see them in their website or their showroom (lamps, armchairs, chairs, frames, tables…) Finally, for the organization of events, they have a service of furniture rental and store window creation.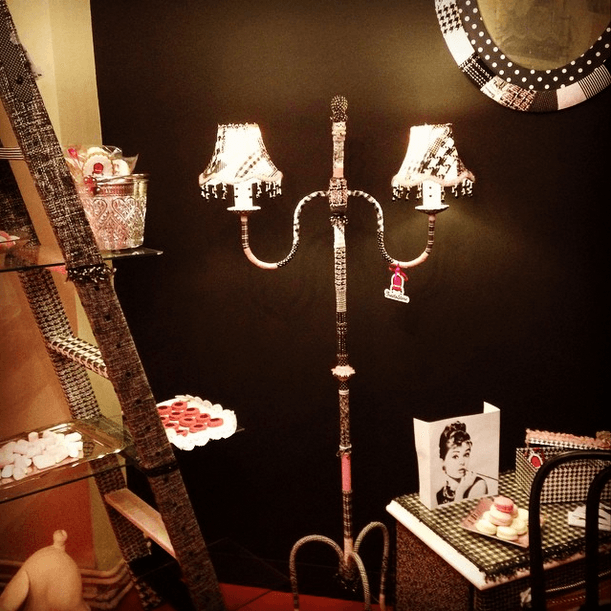 Aurora, the mother, in charge of the restoration projects told us about the work behind every piece. For example, the lamps are completely disassembled to clean them and to treat the rust. They change all the wiring and bulbs. Finally, they go on to put the fabrics, papers and combined beads. These works require several weeks due to the drying processes. She also told us that antique furniture and the vintage style are the ones that inspire the most their pieces. Even if they have a broken leg and the restoration takes more time than expected.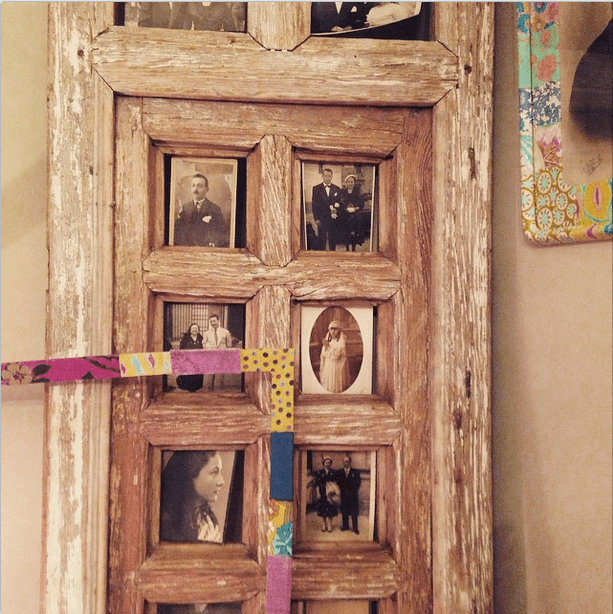 What do you think about this "junk-restorations" that we photographed in their showroom in Madrid? If you want to know more, you can take a look at their web www.trastostore.com. There you'll be able to see amazing pieces and their price.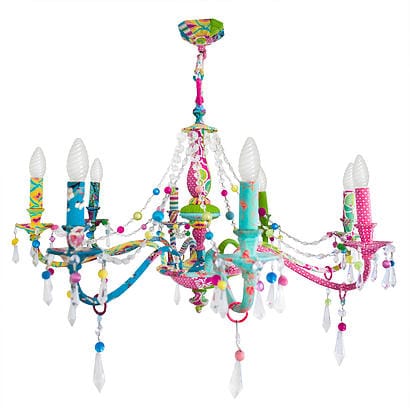 Via decoración 2.0