Homedecor
Update your home decoration with little money
Would you like to renovate your home decoration? Today, we suggest you some cheap ideas that will help you create different spaces, are you in?
Source: Mazzali
We want to suggest you some ideas and tips for updating your home decoration. They are interesting and cheap, so if you're not thinking about spending a lot of money on it, you'll love them.
Decorating with Washi Tape
Source: therufflehouse
You probably know already this decorative tape. Washi tape is perfect for decorating thanks to its adhesive side that you can stick to basically any surface; it will always work better on a smooth surface. Moreover, you can change your home decoration's look easily with washi tape.
Look for the thickness you need, since it's not the same decorating a piece of furniture that a wall. There are different thicknesses depending on the large you need. And, what is best, there's infinite of patterns and designs!
Do you like building games?
Source: therufflehouse
This Manhattan's loft decoration made with LEGO pieces is a great example of how we can decorate while we enjoy playing games. This colorful decoration is gorgeous, so if you have a lot of these small pieces, you can create a wonderful and original home decoration.
This stairs is made with more than 20,000 plastic pieces. The artist also added some drawings to the wall to provide it with more personality.
Do you like carpets?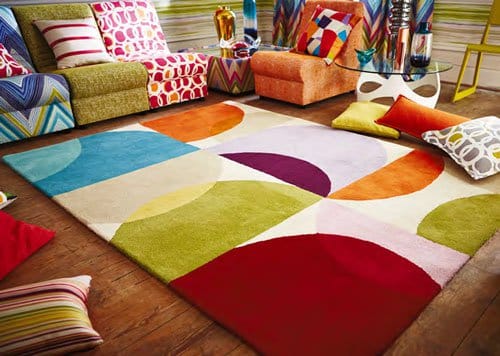 Source: thehousedirectory
Carpets are ideal for giving a special touch to your home decoration. They can change your apartment from the moment you place them in your spaces. You can find cheap and beautiful carpets in IKEA.
Covering the inside of the furniture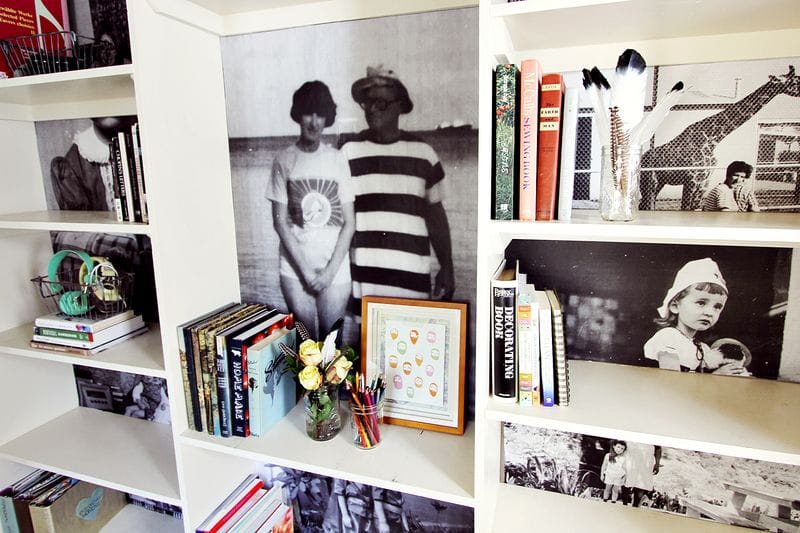 Source: abeautifulmess
This odd idea is great for placing pictures in any shelf or piece of furniture at home. Use your furniture as frames for photos. It's a personal and cheap way of updating your home decoration.
Decorate with plants!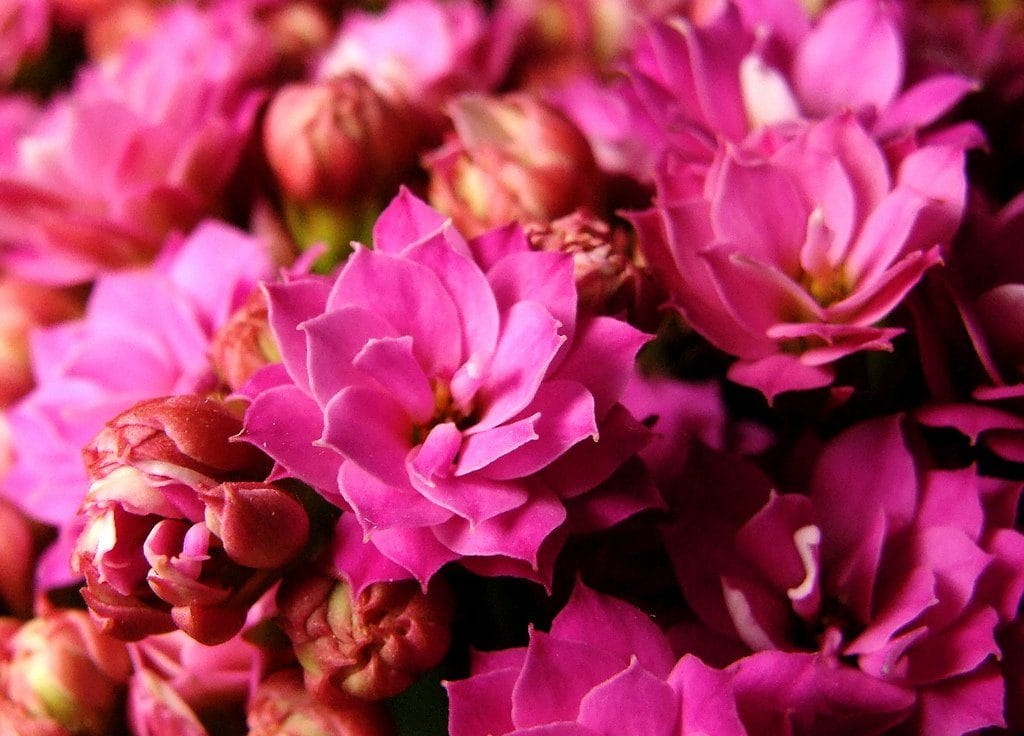 Source: Giuliano Maiolini
Plants are the best option for providing your spaces with color and elegance. If you like flowers and plants, look for some that adapt to your home's environment. There are many option and a lot of them doesn't require a lot of attention, so you'll be able to take it easy with your plants decoration.
A superb plant, from South Africa, is one called African violet, which is perfect for placing it in small apartments. This plant has very long-lasting flowers and its leaves are velvet-like. Another cheap and gorgeous plant for decorating is the flower Kalanchoe Blossfeldiana. This plant is perfect for placing it on baskets and flowerpots. You'll find many different colors and, what is more, it's very resistant!
Vases with flowers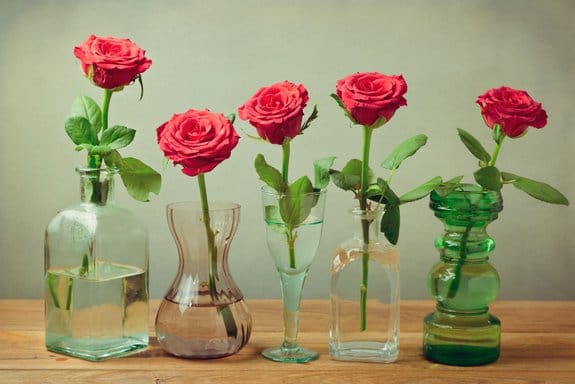 Source: livescience
Place some flower sin vases and you'll get a gorgeous and colorful decoration. You can even recycle some crystal and plastic pots that you'll be able to reuse as vases.
Colorful doors
Source: Amormino & Pucci
Paint your doors and you'll completely change your home decoration. It's cheaper than buying new doors and it looks great. You can choose the same color or design for all of them, or painting some of them in different colors. Another idea is painting only the frame of the door. Choose the painting that goes better for the material of your doors.
You can also paint your wardrobes!
Source: Emily May
These are just some ideas for updating your home decoration with few money and a lot of imagination. You can share more ideas with us in the comments or in our Facebook page.
Via decoración 2.0