If you are thinking about redecorating your bathroom or you just moved to a new house, and you like decorating with wood, take a look to these ideas for introducing wood elements in your bathroom decoration. Wood is an ideal material for using it in any space of your home and it's in fashion!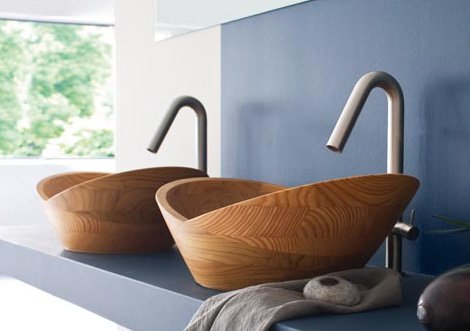 Wood is a very fashionable material in bathroom decoration and the Scandinavian style enters in every corner of our home to bring us a relaxing and classic environment through this element.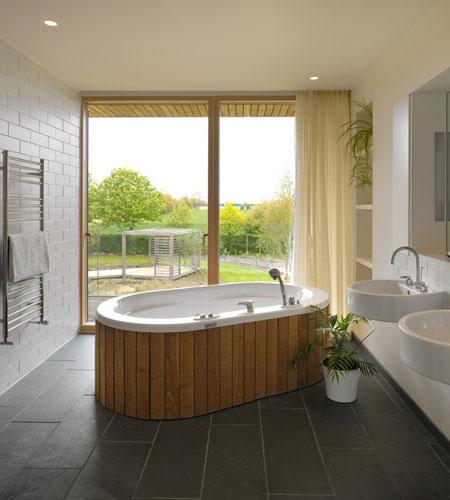 When you opt for this material, you should take into account the style you want to introduce in your house. The kind of style will also depend on the space available and the resources we have.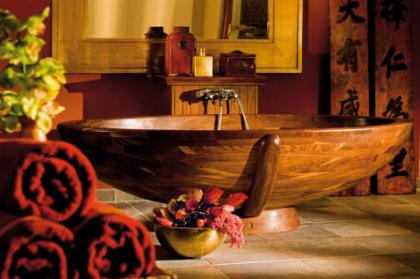 Some materials, such as ceramic, combined with wood offer a very balanced, fresh and warm look to a bathroom decoration. The secret is combining the materials properly and not only in the bathroom, you can mix these materials in many spaces of your home.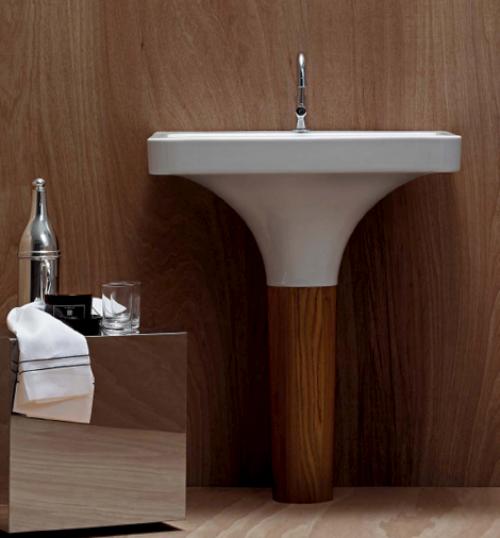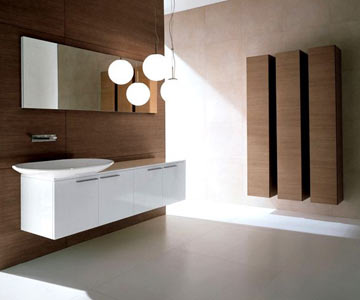 You can use wood in the pieces of furniture that you have in your bathroom decoration, such as the bathtub, the shower, the sink or other small complements. You can even use wood for decorating beams in order to create a rustic style.
Moreover, ceramic is a great element for decorating the walls with tiles or for adding some details to the furniture, such as doorknobs. Bathroom complements are accessories that can have gorgeous ceramic finishes.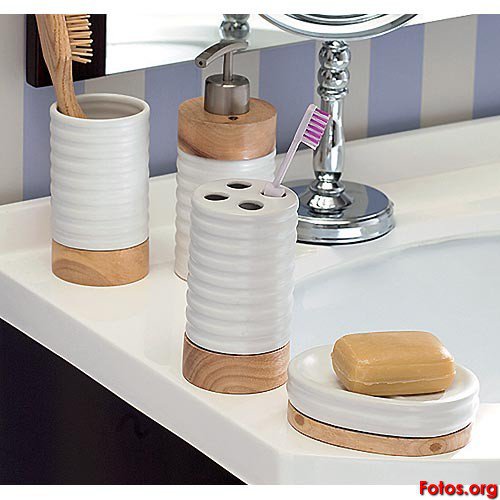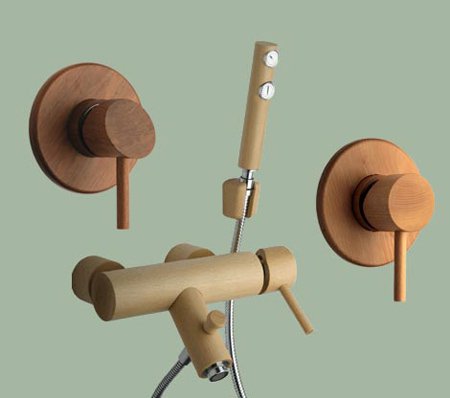 The combination of ceramic and wood provides balance and relax to a bathroom decoration, but it's also functional. Like this, you can create comfortable, warm and modern spaces.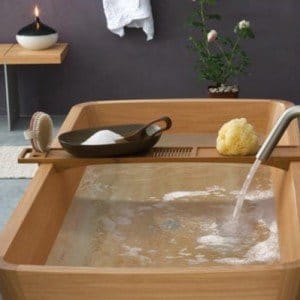 Using wood in your bathroom decoration can be a beautiful and practical option for your home. Have you already tried it? You can share more ideas with us in the comments or in our Facebook page.
Via decoración 2.0