Homedecor
10 pieces of furniture by Finn Juhl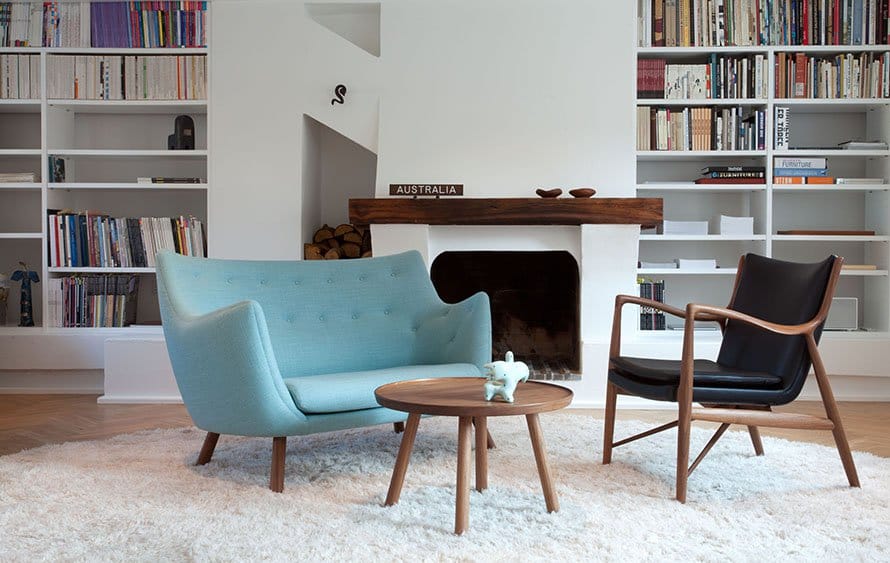 Do you like Scandinavian furniture? The well-known architecture Finn Juhl has profoundly influenced Danish interior design.
If you like this kind of style and you are looking for something different, you should know this person.
This kind of décor looks amazing in small spaces and it is very special.
Meet Finn Juhl
He is an impressive, well-known interior designer that stirred up the Scandinavian design in all of its aspects. He left an open book of ideas about architecture and we can observe that in his house, that is now a museum that people can visit in Charlottenlund, Copenhague.
Here you have some of its most innovative designs, that have been reedited by the Danish brand Onecollection.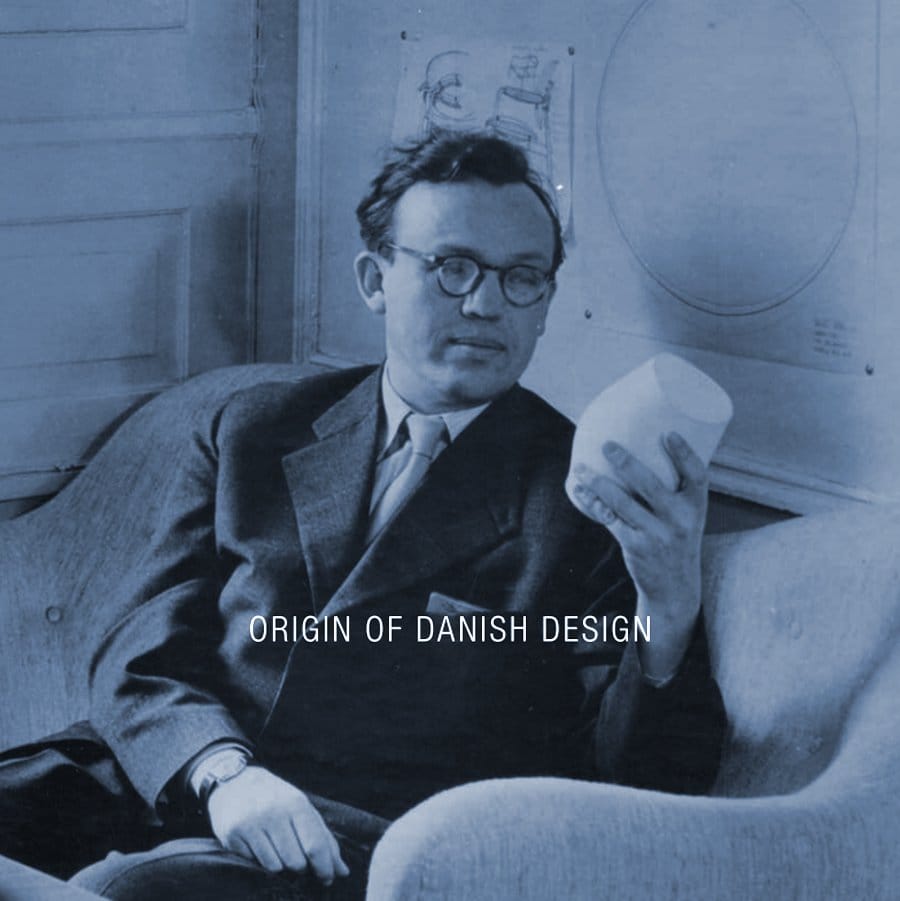 Pelican chair
This design was not well-accepted by the time of its creation but now we see them as really cool pieces of furniture. This is pieces is hand-made sewed and you can find it in different colors and made with different types of wood.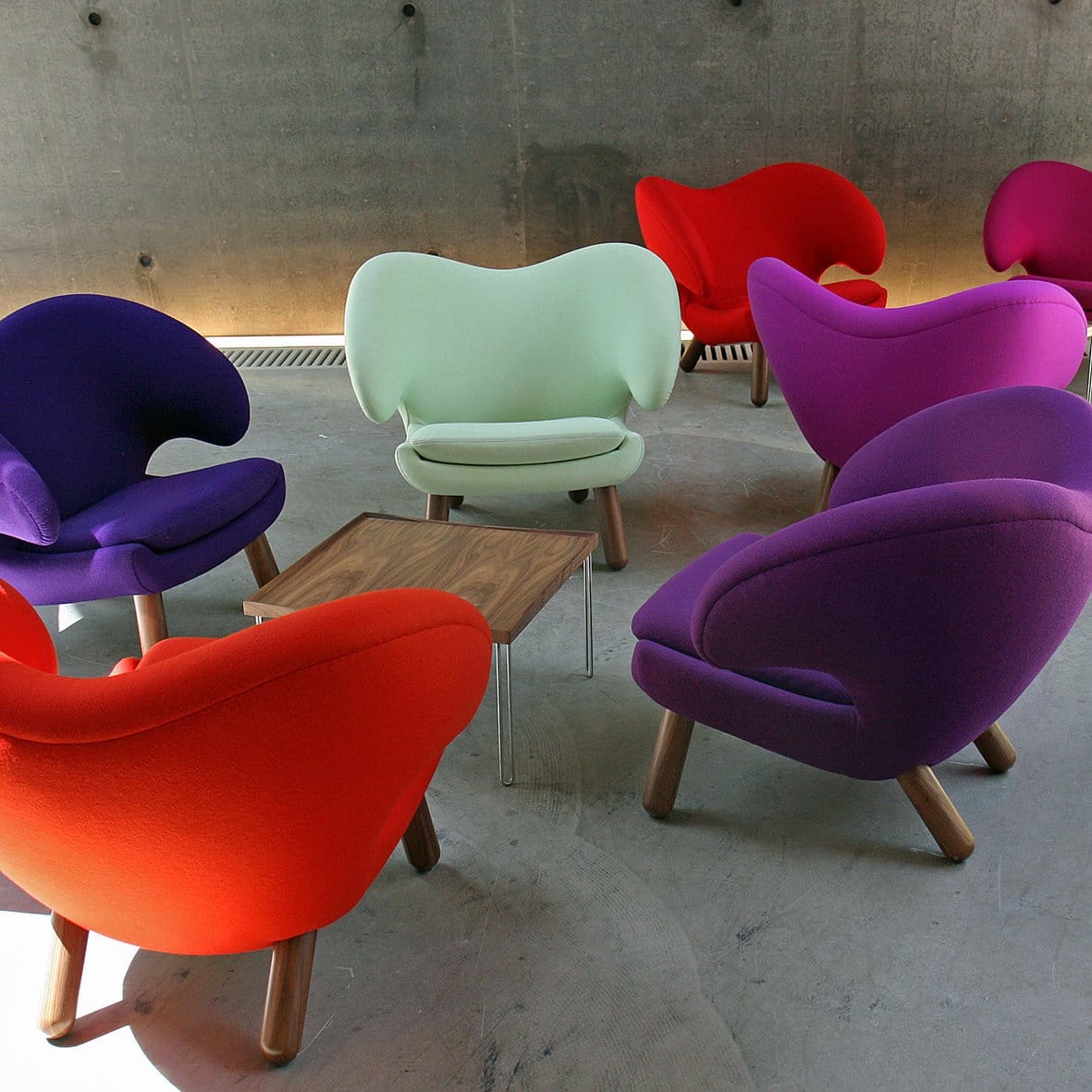 Cocktail table
This designer normally used dark woods like teak or similar and that characterized him as other architects used to use lighter woods.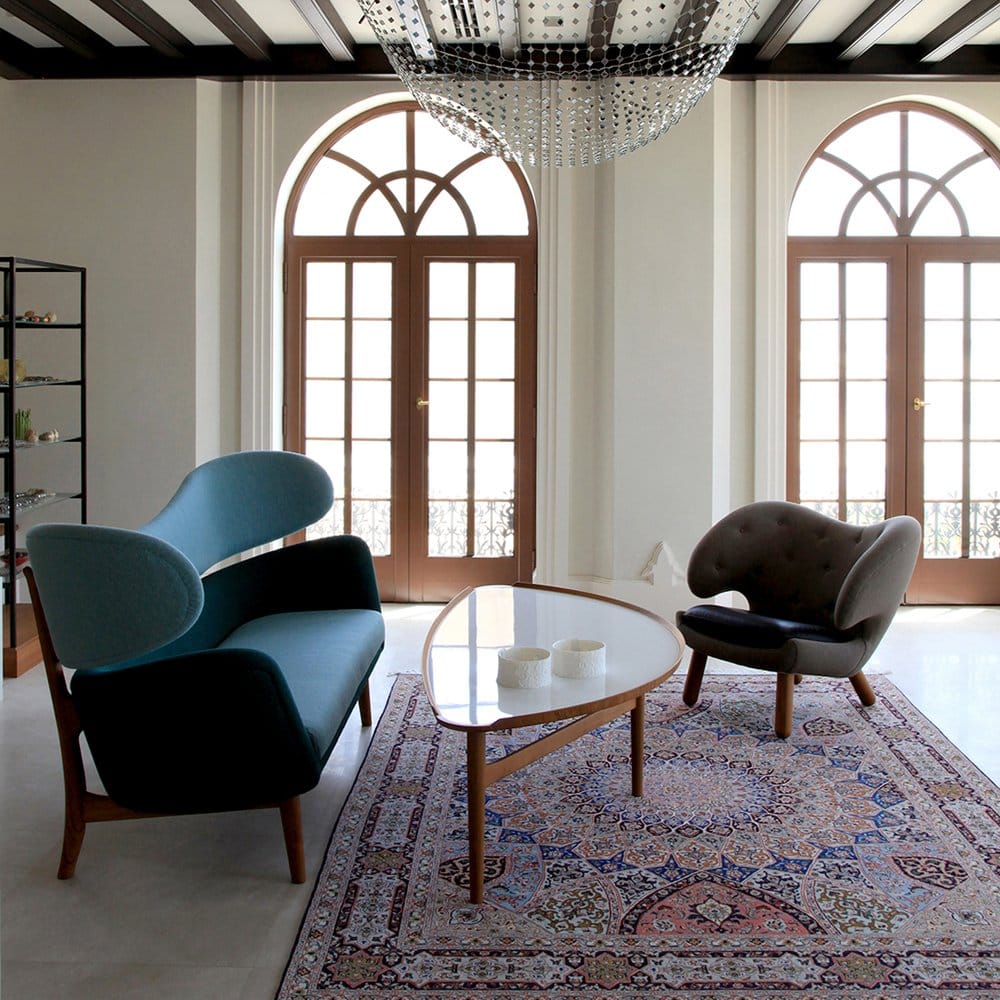 Poet sofa
This beautiful curved sofa looks amazing in all kind of spaces. It is made of wood and hand-sewed fabric and can be obtained in many different colors.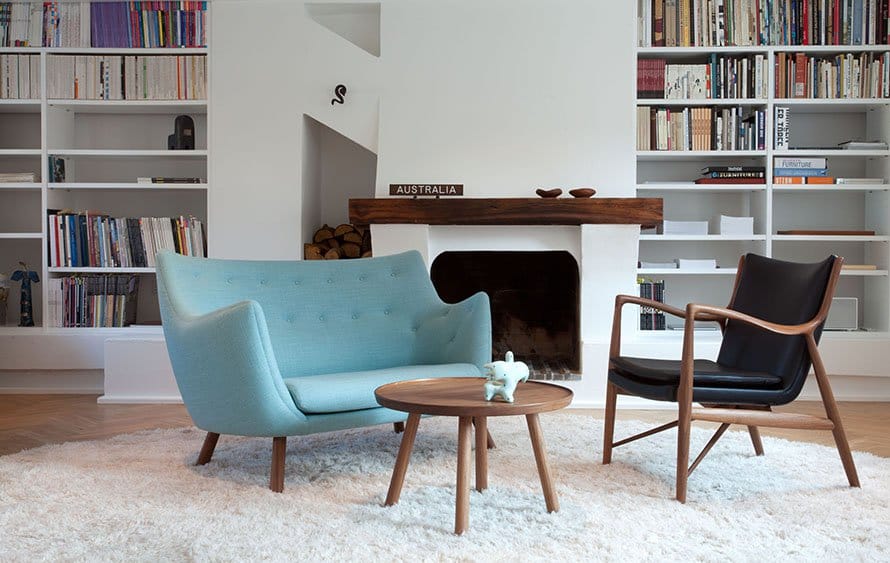 Chieftains chair
Designed in 1949, it is nowadays an icon in Danish interior design. It is made in teak and walnut and the seat is made in leather. You can also find it with double seat.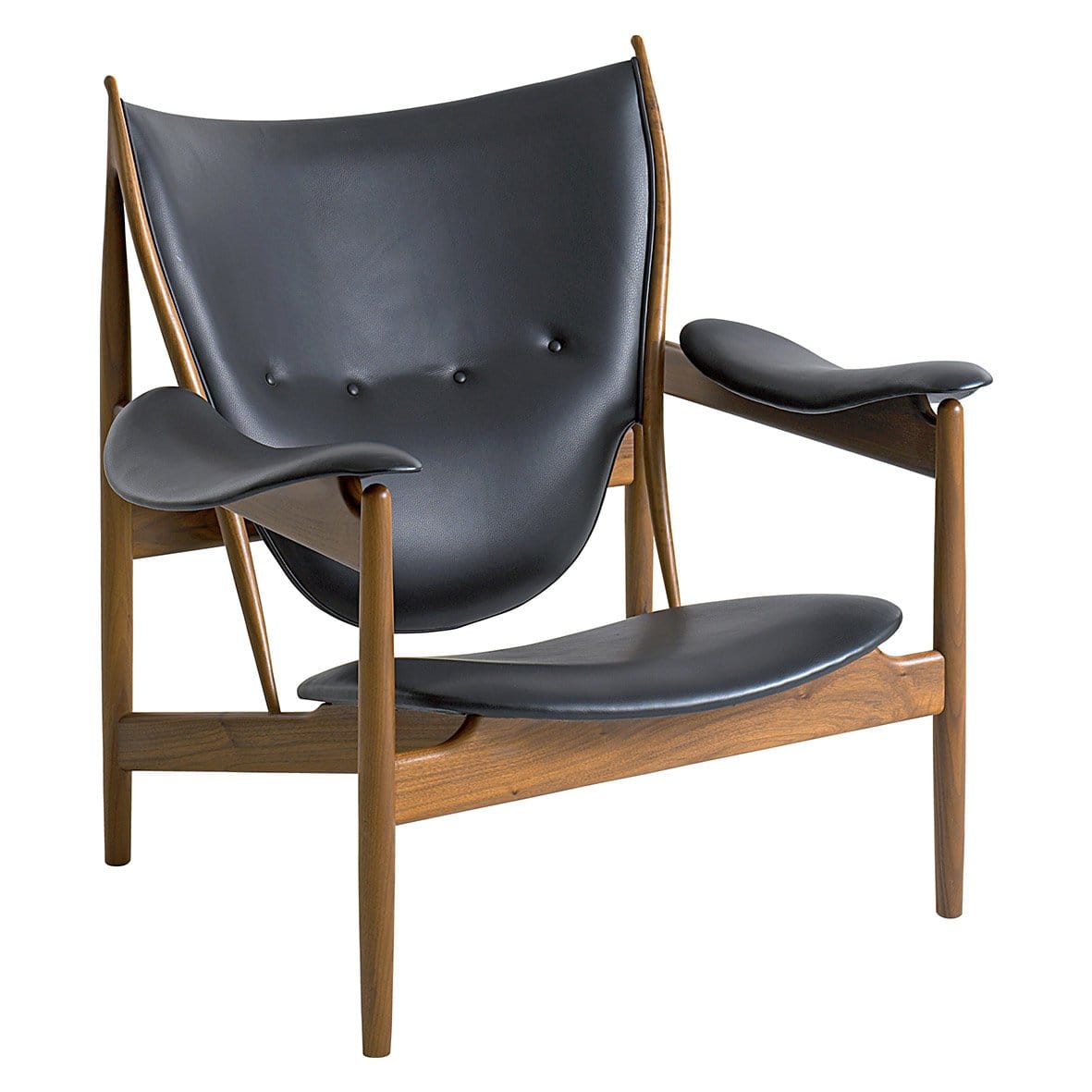 Nyhavn Table
This beautiful table, without drawers, was one of the first designs of Finn Juhl, for his work space. This table, that now has been adapted to be more functional has drawers in different colors, which give it a really different and personal style. They were designed in 1953.
It is one of my favorite pieces of furniture for decorating a study.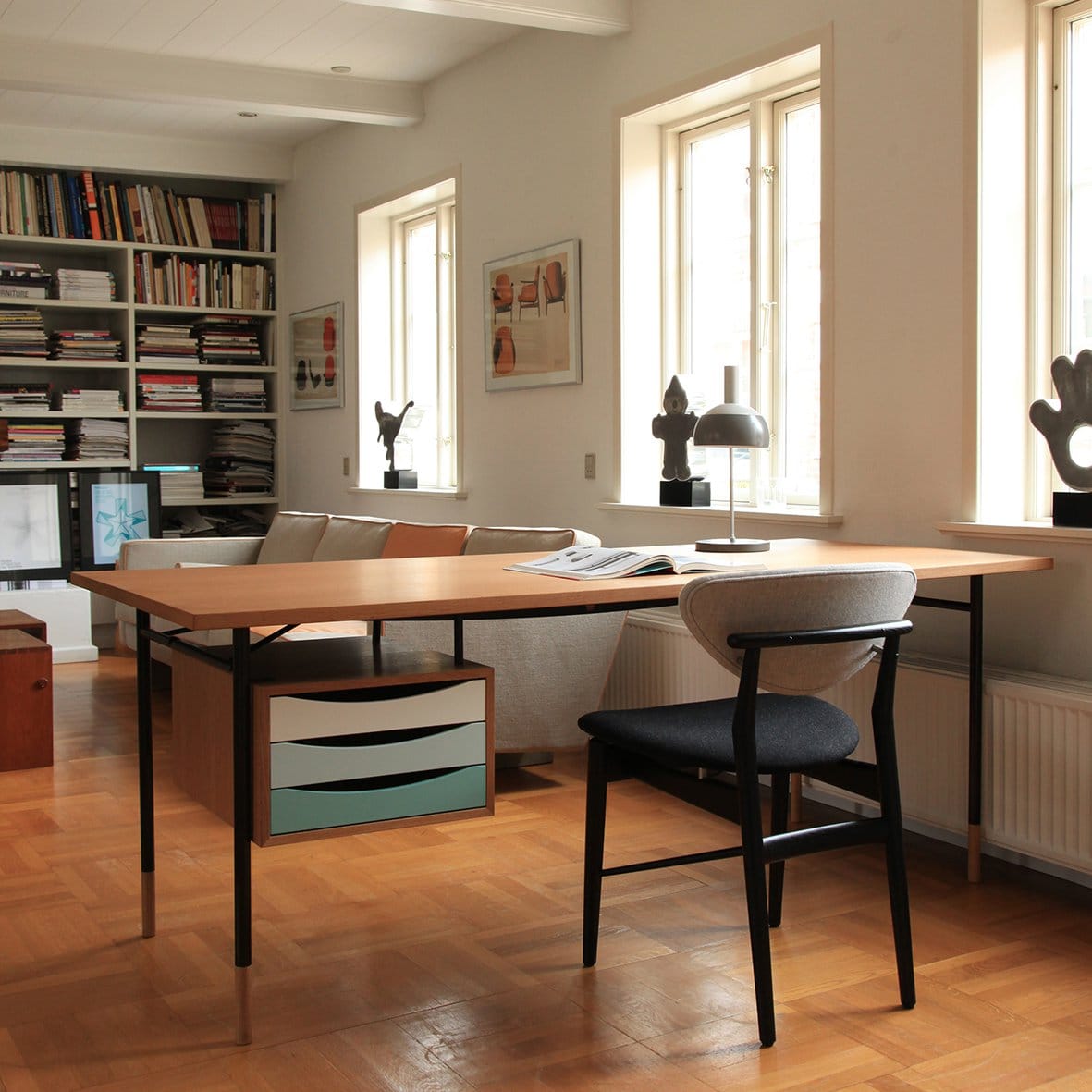 Silver table
Maybe this piece of furniture is not as shocking as the previous ones, but it has a story behind. It is made on oak wood and has pieces of silver. This table was associated with the last supper and it used to be called Judas table.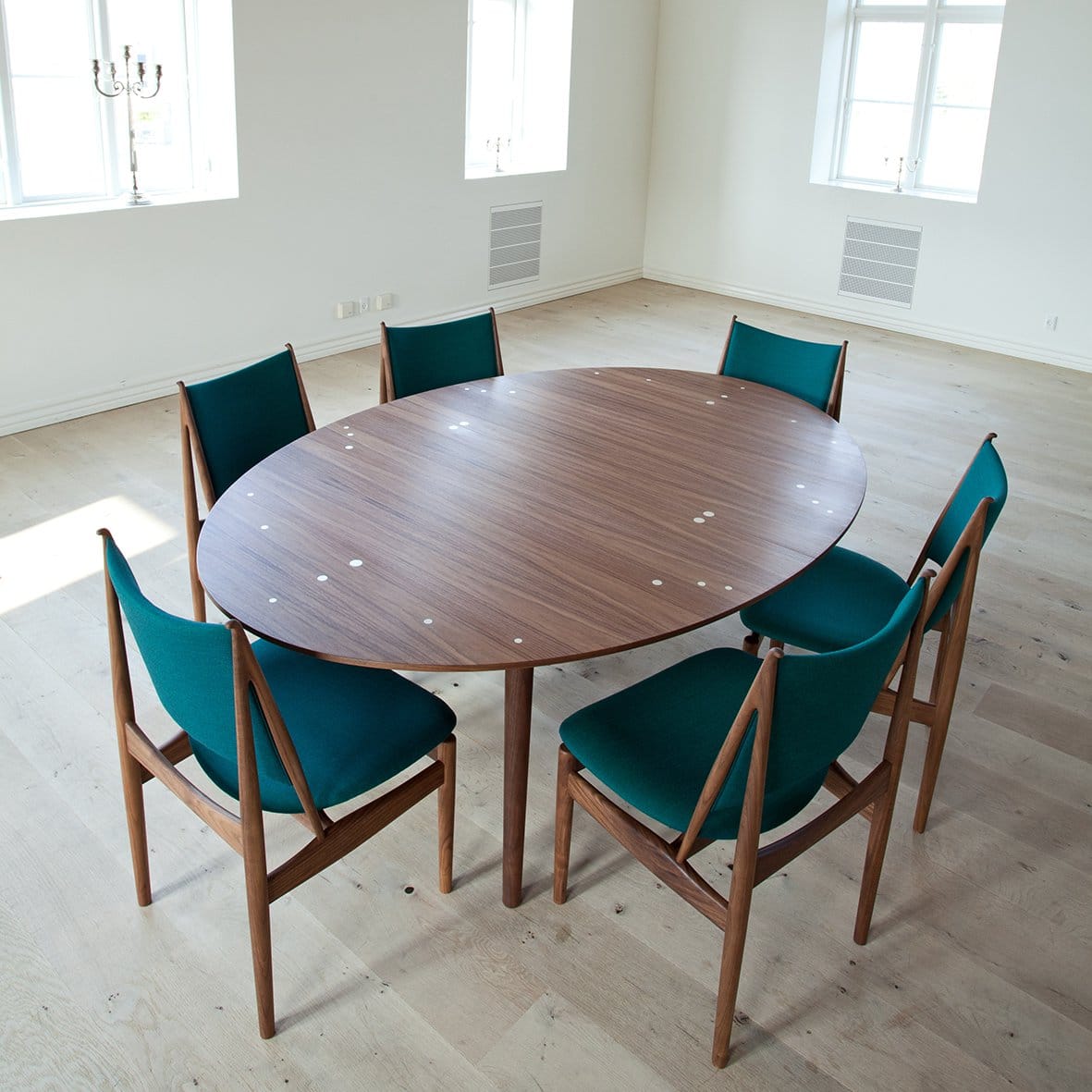 Wall sofa.
I love this wall sofa and it is maybe one of the best example of how this architect influence modern interior design. Each sofa is upholstered according to the preferences of the client so you have the possibility to customize it. You can also have it in different sizes.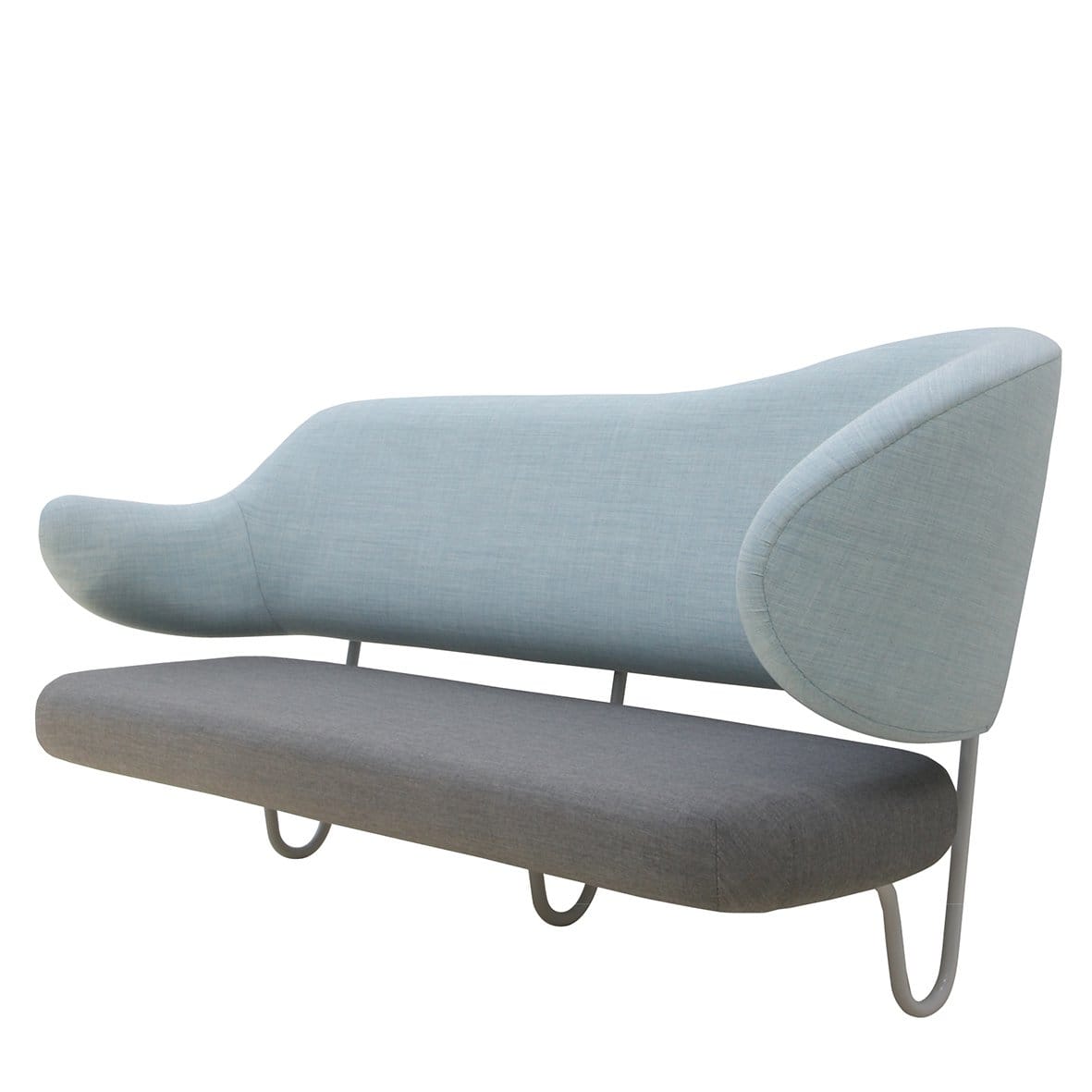 Bench
It was designed by Finn Juhl in 1953 for BOVIRKE. It was one of the main pieces in his exposition "Design in Scandinavia", that was present in 22 different paces between 1854 and 1957.
It is one of the more popular pieces of the architect and has reached really high prices in different auctions around the world.
Coffie Ross table
This beautiful and practical table it is perfect for having a coffee, reading a newspaper or study. This table is made of high-quality steel and wood. It has a hole that can act as a flowerpot, for example.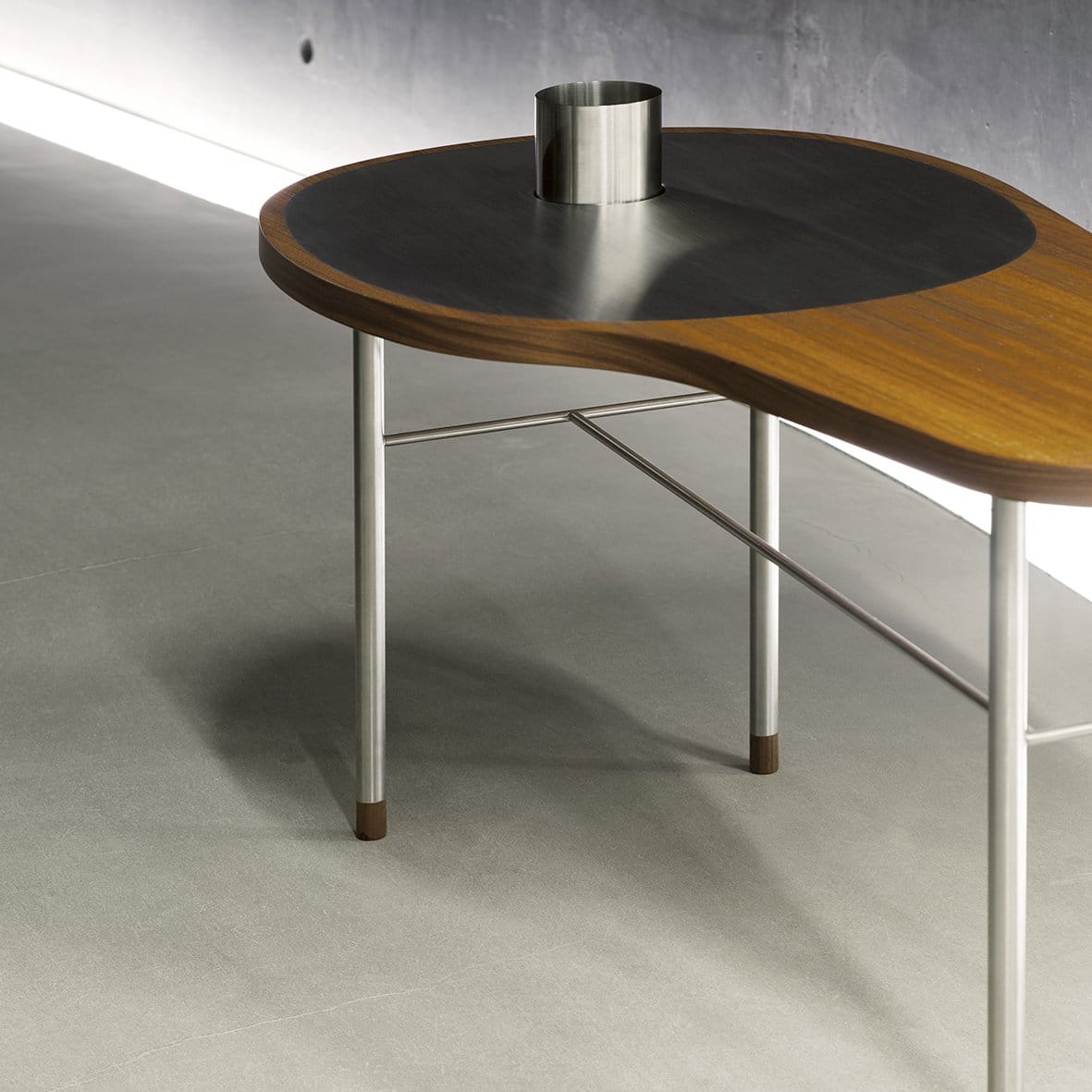 Pelican table
It is perfect to decorate with pelican chair. It was presented in the "Annual Copenhagen Cabinetmakers Guide Exhibition" and it was a big success.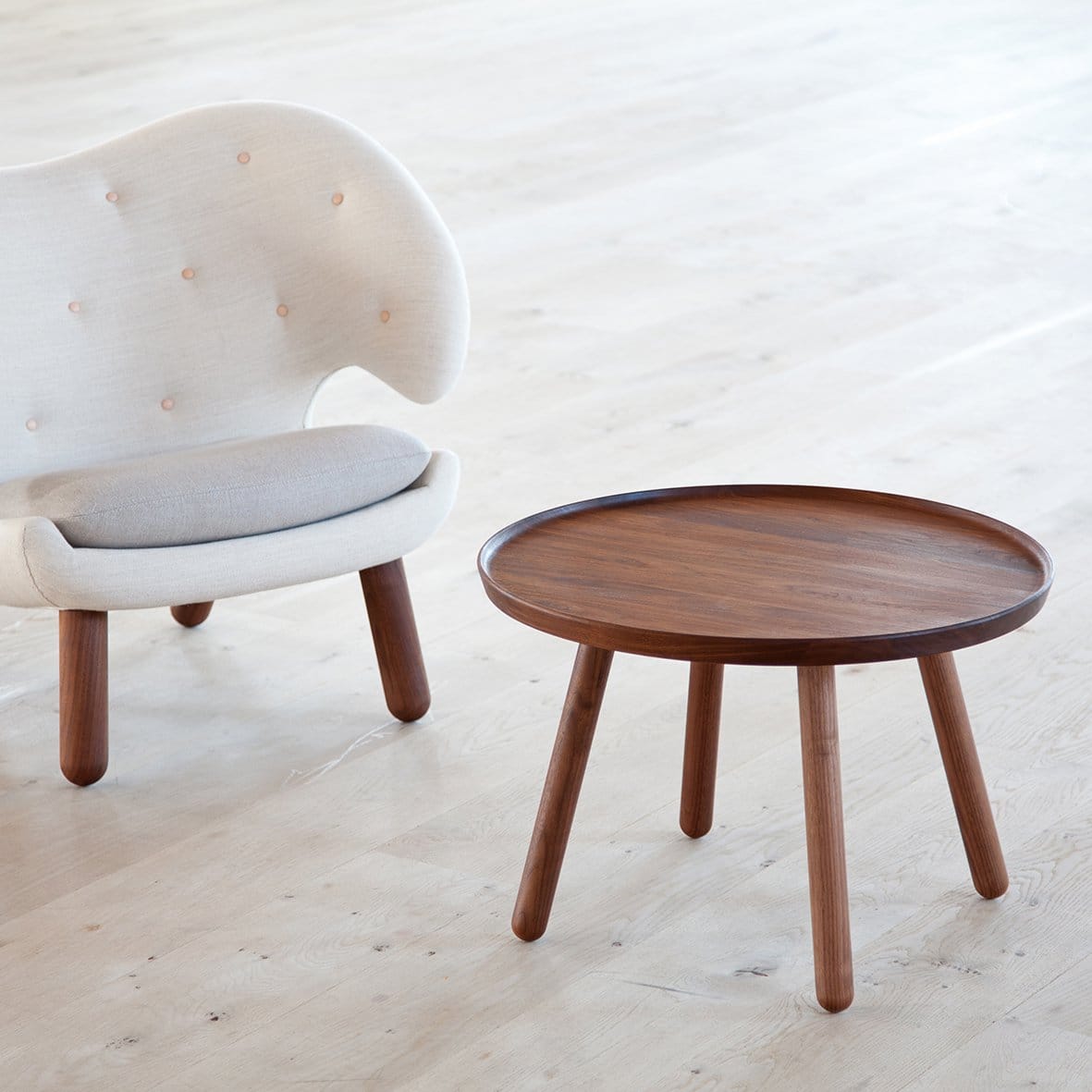 Finn Juhl redesigned the Danish style in the 40s. It had a very different and trend-setting point of view and that made possible that we still love his designs nowadays.
Do you like this architect? Would you include Danish design in your décor?
Hope You enjoyed the article.
Source: Decoración 2.0