General
10 tips for having a tidy kitchen
If keeping it tidy is important in every room of the house, it's even more important in the kitchen. Especially, if your kitchen is not to big. When there aren't many squared metres available, it's better that we find the way of having a tidy kitchen. For doing so, today, we bring you 10 tips for having a tidy kitchen and making the most of the space you have.
Source: Schmidt
Having a tidy kitchen is essential to avoid chaos. It may sounds exaggerated, but the truth is that a tidy kitchen is much more comfortable and easy to use. You'll cook better and quicker, and you'll save a lot of time.
Moreover, nowadays, you can find a lot of accessories and tools that will help you transform your kitchen into a well-organised and rational space: hooks, separating pieces for your drawers, etc. You just need to find the ones that fit your kitchen.
Ideas for having a tidy kitchen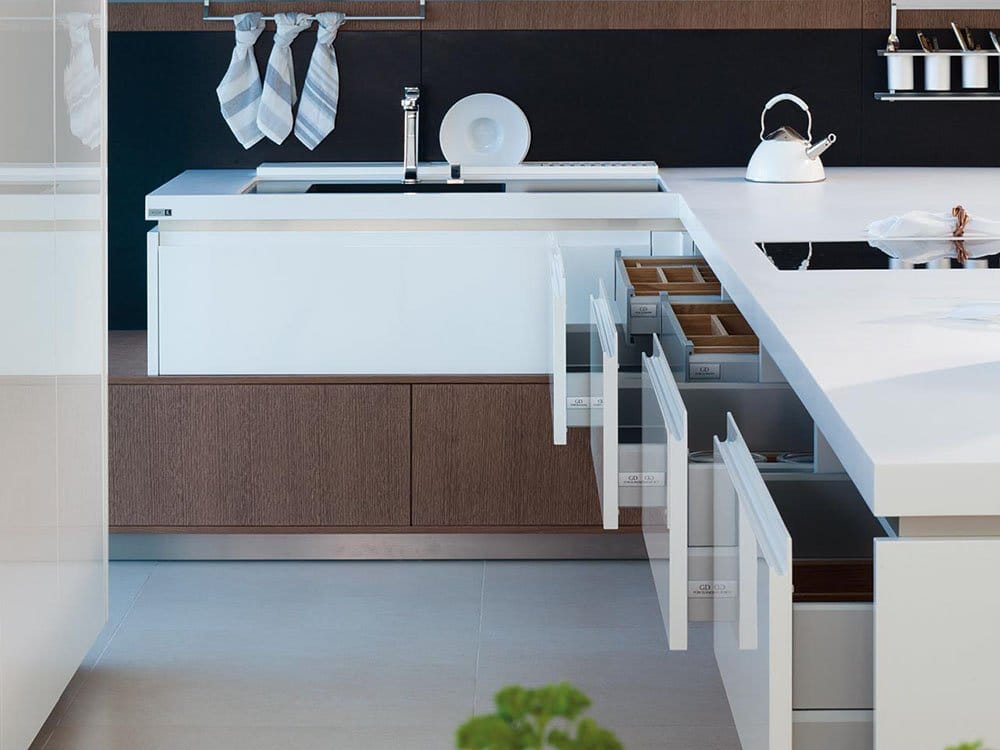 Source: Porcelanosa
In order to have everything tidy up, it's essential that the kitchen is well organised. It is to say, you should try to divide the different zones well and have some elements that can't lack.
1. A space for storing pans and pots. The best option for doing this is having big drawers with compartments inside to separate the different pans and pots. It's also recommended storing these tools next to the glass-ceramic hob since it's much more comfortable when you are cooking.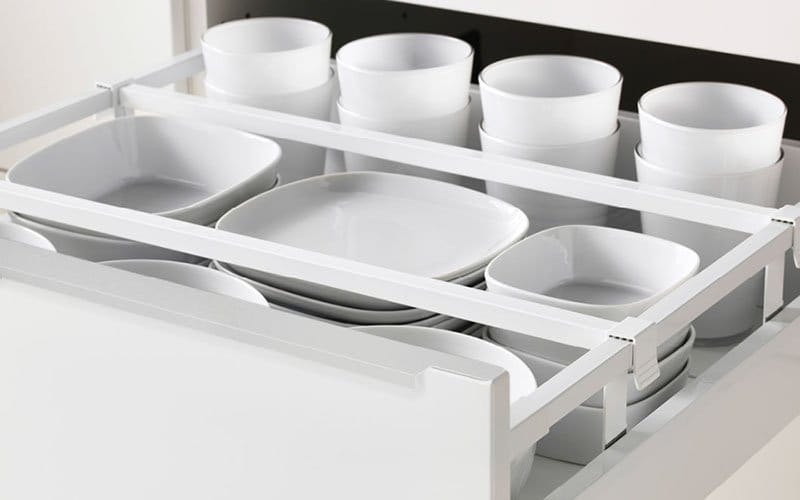 Source: Ikea
2. A drawer for the cutlery. Every kitchen has one, isn't it right? But the most important thing is that it's well-organised. For doing soy, there are special plastic containers with different compartments for separating spoons, knives and forks.
3. Look for a cupboard for keeping the flatware that is at hand reach. You can also use special supports for stack the dishes, like this they won't move.
Keep more things and do it better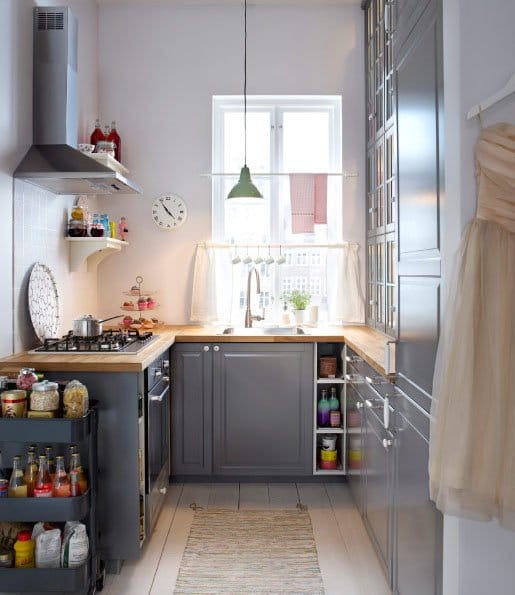 Source: Ikea
4. You also need a zone for storing food that doesn't need to be refrigerated. A pantry is the best option. You can equipe it with detachable baskets where you can see what is inside easily.
5. Pieces of furniture for storage: pieces of furniture and drawers that you can open from different sides, drawers inside of a chest of drawers or pieces that make the most of the gaps (for keeping trays, recipe's books or bottles.
6. Multipurpose trolleys. These are important elements in a kitchen where you need more space for storing. Even if it looks like they'll take a lot of space if your kitchen is small, they are truly practical and useful. They provide a lot of space for storing tools and food. Moreover, there are many styles among you can choose depending on your kitchen decoration (wood, aluminium, etc.)
Make the most of the walls for organising your kitchen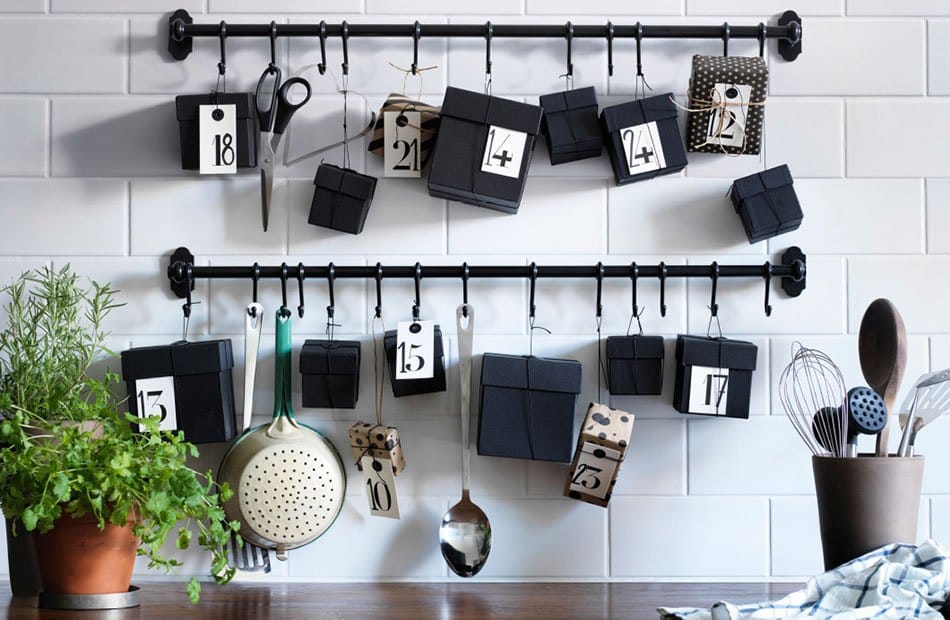 Source: Ikea
7. Rails with hook on the wall for hanging a lot of objects, such as accessories, ladles, pots, etc. You can choose steel or a black finish like forge, if you have a more rustic kitchen.
8. Boxes for the shelves. If you have open shelves, use beautiful boxes for making the most of the space. Furthermore, if you keep your tools in boxes, it will provide your decorating a feeling of tidiness. Choose some beautiful boxes that it your decoration and it'll help you having a tidy kitchen.
Organise even the most common elements
9. A good way for having the fridge tidy is using special organising objects. Like this, you'll easily see what there's in your fridge and what you have to add to the market list.
10. Look for a gap where you can place a recycling container, where you can separate organic, plastic, paper and glass. There are many models in the market and different sizes and shapes, so it's easier find the one that better fits your kitchen.
With these 10 ideas for having a tidy kitchen and some good will, your kitchen won't ever be untidy again.
Via decoración 2.0