General
15 Romantic decoration ideas for special days
Are you thinking about preparing a special night for your girlfriend or boyfriend? Would you like to create a beautiful and romantic decoration for your anniversary? Do you need some romantic tips for decorating? These 15 romantic decoration ideas for special days will inspire you to create gorgeous decorations for your anniversary, birthday or just for spending a lovely night with your couple.
From big and flashy decorations with candles, flowers and a delicious dinner, to more simpler details such as frames that remember you important dates and events… We hope these romantic decoration ideas inspire your imagination and bring out your most romantic side!
Prepare your garden for a romantic and cosy evening event
Source: Pinterest
The possibilities for decorating your garden in a romantic way are endless, you can prepare a gorgeous soiree for your couple, family or friends with great results. Make the most of the space: put some candlelights, decorate a table with natural elements such as plants or flowers or arrange a summer cinema outdoors. Your imagination sets the limits…
Bring out your inner child and build a cosy teepee with your couple
Source: asubtlerevelry
If you like reminding special dates, this DIY frame is a perfect option!
Source: Pinterest
Remember different events placing them in a frame. If you want to remind him or her that you won't ever forget your first experiences together, this is a good way of doing it. This DIY project can be a perfect gift that will also provide you a very romantic decoration.
Gorgeous romantic decoration for Valentine's Day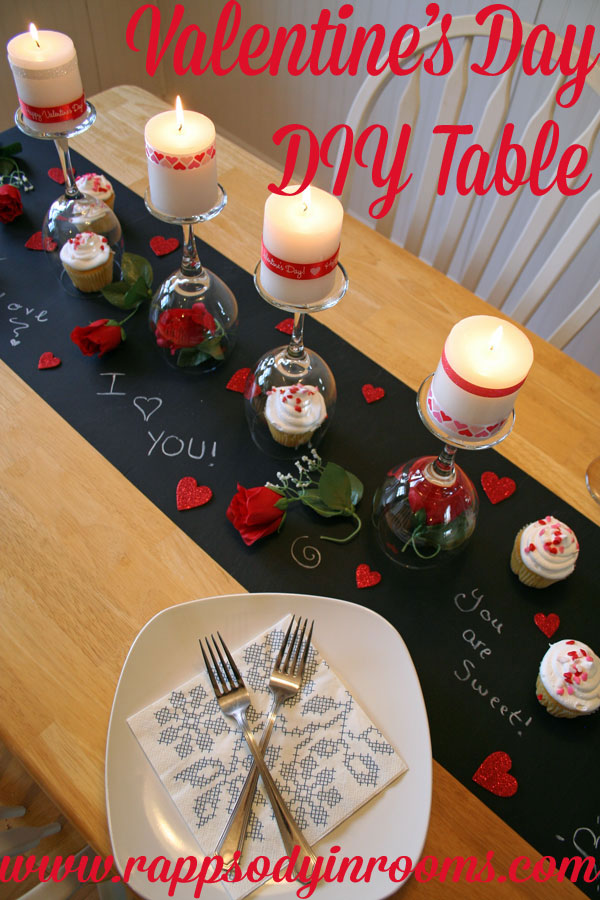 Source: rappsodyinrooms
This DIY project is easy and cheap, and the best of it is that you'll make your couple fall in love again. With some blackboard paper, some felt, cupcakes, flowers, glasses of wine and candles, you can prepare a truly romantic decoration!
Choose your favourite photos together and use them for decorating
Source: thepicseeblog
The classic decoration with red roses and candles never goes out of fashion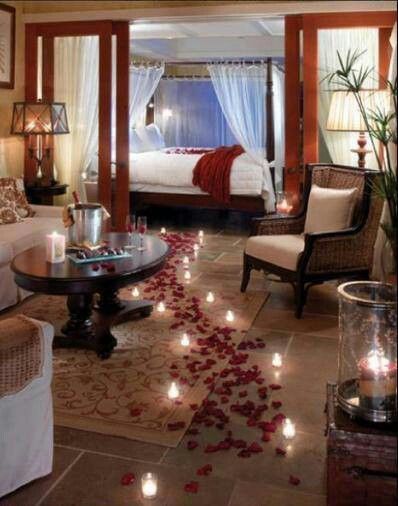 Source: Pinterest
A relaxing bath with candles and champagne next to the sea
Source: besttravelphotos
This idea is not available for everyone, but if you have the chance, this romantic plan would be unforgettable!
A gorgeous combination of red roses and candles
Source: bestinspired
Say I love you in many different languages
Source: brightnest
Make your couple smile every time he/she goes upstairs
Source: buzzfeed
Make a romantic collage for celebrating your couple's birthday
Source: weheartparties
Hang your favourite photos together for decorating your bedroom
Source: indulgy
You can use this romantic decoration idea for making that your couple remember every moment you've spent together. A beautiful way for celebrating a birthday or an anniversary.
Remember every moment together while you walk down the aisle
Source: themetapicture
Use unforgettable dates for creating your personal romantic decoration
Source: etsy
A cosy lighting for a romantic night together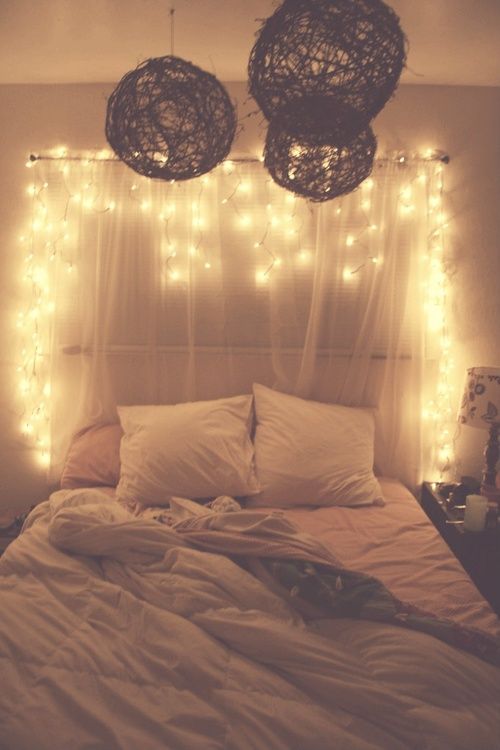 Source: indulgy
Are you ready for creating your own romantic decoration? We hope these romantic decoration ideas inspire you to create your own personal ones. You can share more ideas with us in the comments or in our Facebook page.