20 ways of reusing crystal jars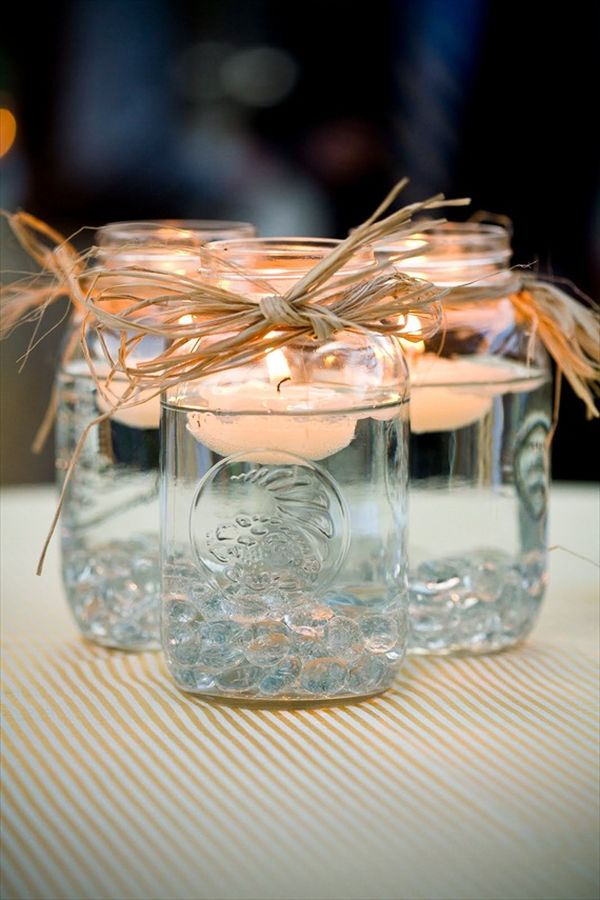 You probably have a lot of crystal jars stored at home and you don't know what to do with. If that's the case, you'll see that these objects provide you a lot of DIY projects you can make reusing crystal jars. Here, you'll find 20 ways of reusing crystal jars for getting some inspiration and ideas for your own DIY projects.
A lot of food comes in crystal jars, which will probably end in the trash once finished. But as well as crystal is easy to recycle for saving energy, it's also easy to recycle for creating gorgeous DIY projects. So, if you like handcrafting and you have some crystal jars that you don't use at home, you may like these ideas for reusing crystal jars. You can create original and beautiful decorative and useful objects reusing crystal jars. You just need to get some inspiration and let your imagination fly.
1.Attach a crystal jar to a wood board for creating original and beautiful flowerpots for your walls
2.Use them as DIY soap dispensers for your bathroom
3.Personlised cups for your beloved ones
4.Organise your cotton buds, make-up sponges, etc. with crystal jars
5.Some metallic paint will provide a special touch for creating decorative flowerpots
6.Organise all your pencils with crystal jars painted and decorated by you
7.Create DIY lamps with crystal jars
8.Use magnets for taking advantage of vertical space in your kitchen with crystal jars
9.Use crystal jars for organising your kitchen utensils so that you have them at hand reach while you're cooking
10.Make DIY lanterns for lighting your garden during special evenings
11.Or create gorgeous lamps for your interior, such as a chandelier composed by crystal jars
12.Create a personalised snow globe if you're thinking of a making a DIY gift
13.Beautiful centrepieces for decorating your tables when you have guests at home
14.Use crystal jars for cooking cake mugs
15.A crystal pot for transporting your salad that will avoid pouring the dressing
16.Or a tupperware for taking your meal to your workplace
17.Use crystal jars for cooking your noodels, it's an original way of eating your favourite Asian food
18.Place your candles upside down
19.Salt and pepper shaker
20.Make your own personalised and handmade candles reusing crystal jars
Via dominio mundial