Homedecor
5 branch decoration ideas for your home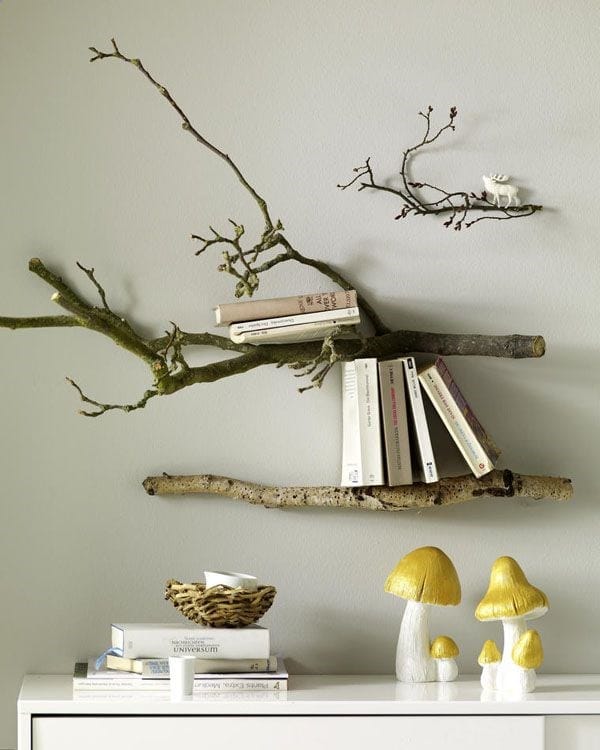 Opting for a natural branch decoration at home is a gorgeous and creative idea, especially in now that the Nordic style in interior decoration is so trendy. That's why, today, we bring you 5 original ideas for using branches in your home decoration. Branch decoration will provide your spaces with an odd and personal touch. Don't you think it's an interesting idea? Keep reading for finding out the creative decorating ideas you can do with branches. Moreover, they are truly practical!
Trees in your bedroom
Sleeping between two trees is a very original idea for decorating a bedroom with big trees, as in the following picture. Moreover, if there's a fireplace in the bedroom and the ceiling have wooden beams at sight, the composition may look as gorgeous as this one by K. H. Webb Architects.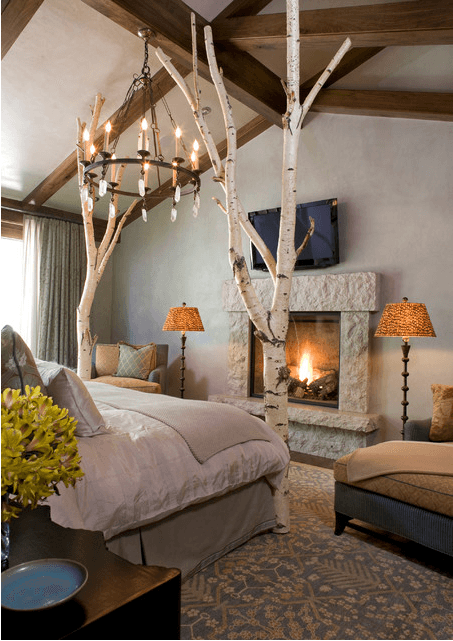 Source: Houzz.com
Branch candleholder lamp
The most romantic dinners are at candle lights and they can become really original with this fun branch decoration. No doubt, this is an original, cheap and easy way of placing a lamp over your dinning table.
Source: Ruffledblog.com
Tree branch shelves
For this branch decoration, you must be really careful about the arrangement of the tree branches in order to create these creative shelves for books, objects and anything you want. Like this, you'll transform your wall into an naturally inspired corner.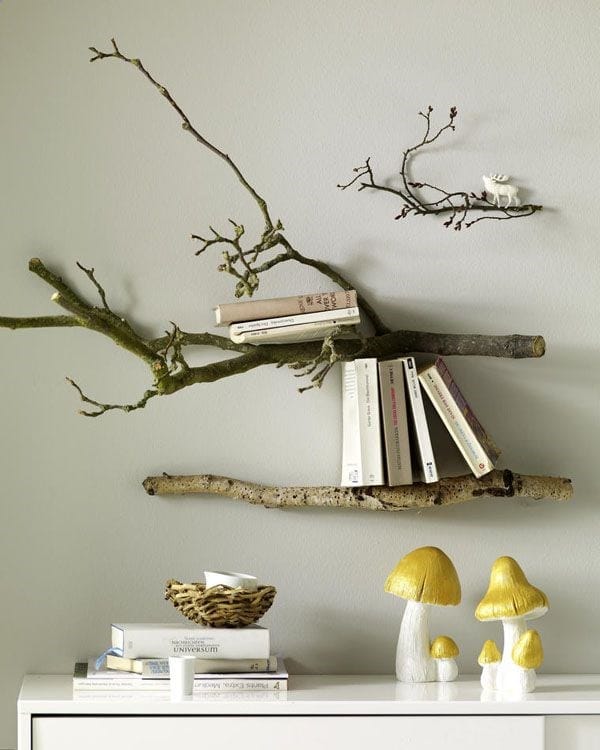 Source: Antiquehomedesign.com
Hanger made with branches
Pin some branches with hook shapes into a board and you'll have a superb wood hanger like this one. You can leave it with its natural color or paint it with different tones so that it better fits your decoration.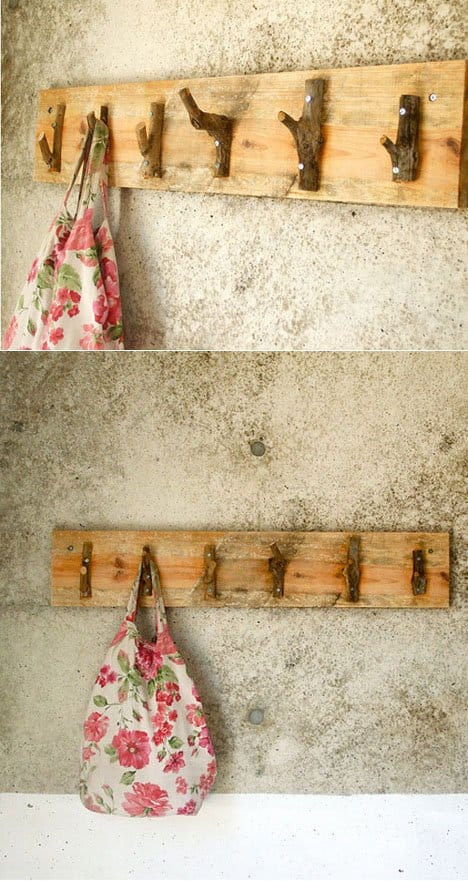 Source: Homedit.com
Tree branch for supporting a lamp
A tree branch is a beautiful element for hanging a lamp. As you can see in the picture, it can be ideal for hanging it over your office's table at home.
Source: Designsponge.com
Did you like these branch decoration ideas? We hope they were an inspiration for your next crafts! If you have more ideas you can share them with us in the comments or in our Facebook page.
Via decoración 2.0