Colorful decoration does not only look amazing but it can also make your life happier. Seeing bright colors make the place look more original and funnier. So why not to try it?
There are a lot of options to use this kind of colors and here in becoration we want to give you some ideas. If you want to adapt this style to your place just keep reading.
This colorful style is most used in ethnic decoration. It is a decoration that I personally love and that I think it looks amazing.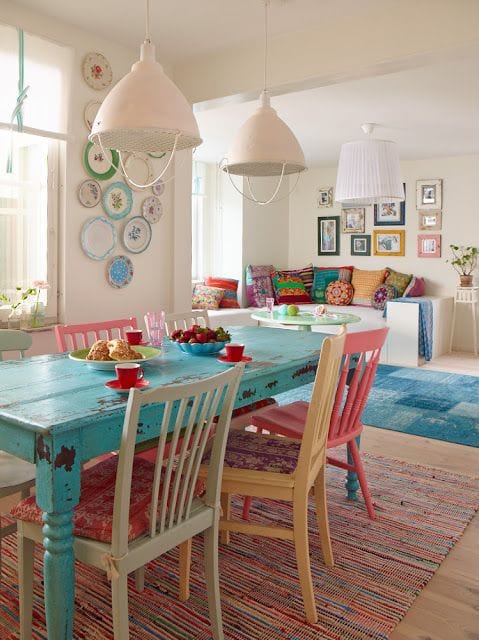 The keys to this kind of style is using some ethnic ornaments and colorfully painted wood. If you use this tip you can get this style easily. You can use old wood furniture and re-paint it if you want to recycle them.
You can also adapt this technique to girls' room. If you have a teenager in your home, give her the amazing oportunity to enjoy a place like this one.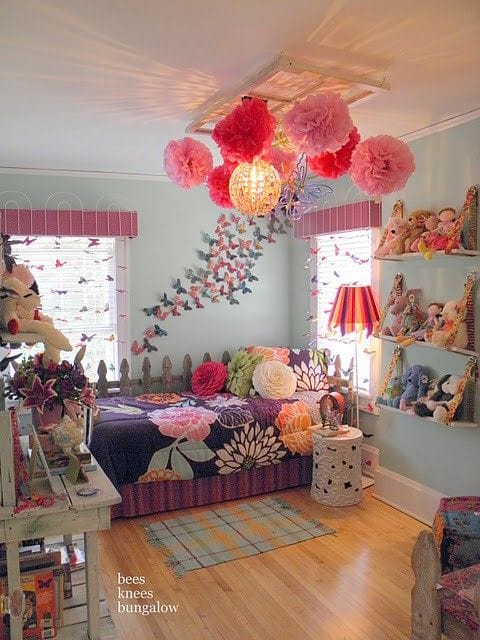 You can also use this technique in teenagers' bedroom using lighter colors.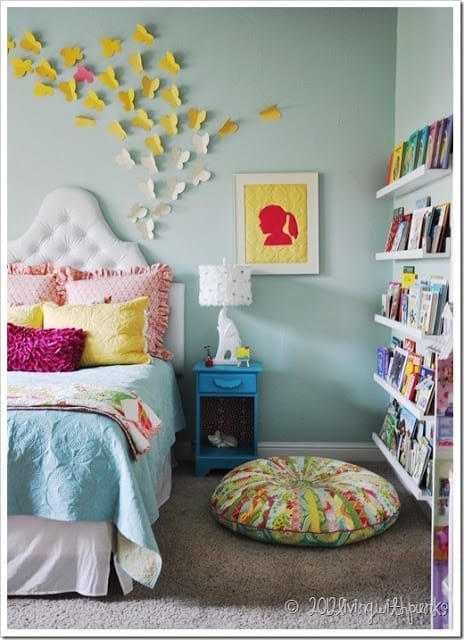 If you want to use it in yor own bedroom and you don't want to make a whole refurbishing, try to change the textiles. It can look as amazing as this one!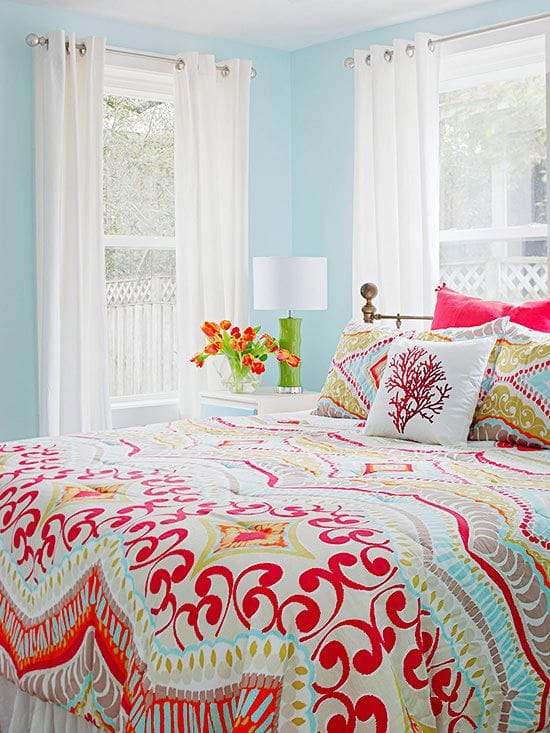 But if you have the opportunity to make a whole refurbishing and you want to have a really colorful bedroom, why not to try this one?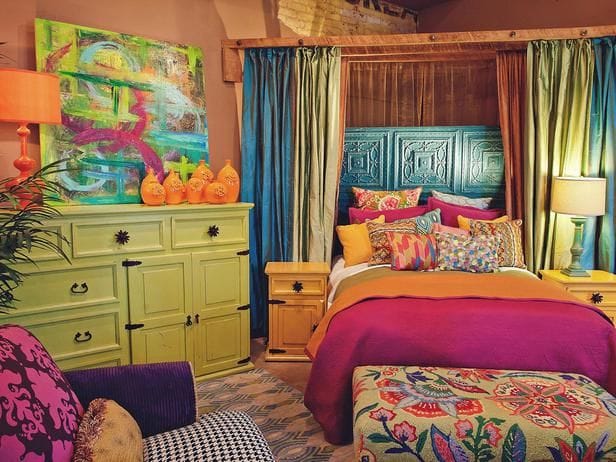 You can also use this techique in your licing room. Below we can see  different options.
The last idea is using it at the entrance. In that way all your guests will feel this energy.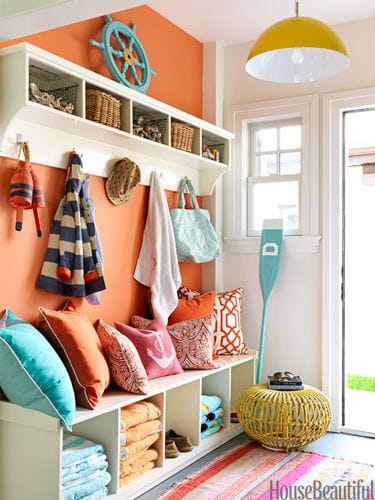 Hope you liked the article.
Pictures: Pinterest