Homedecor
5 ideas for decorating a beach house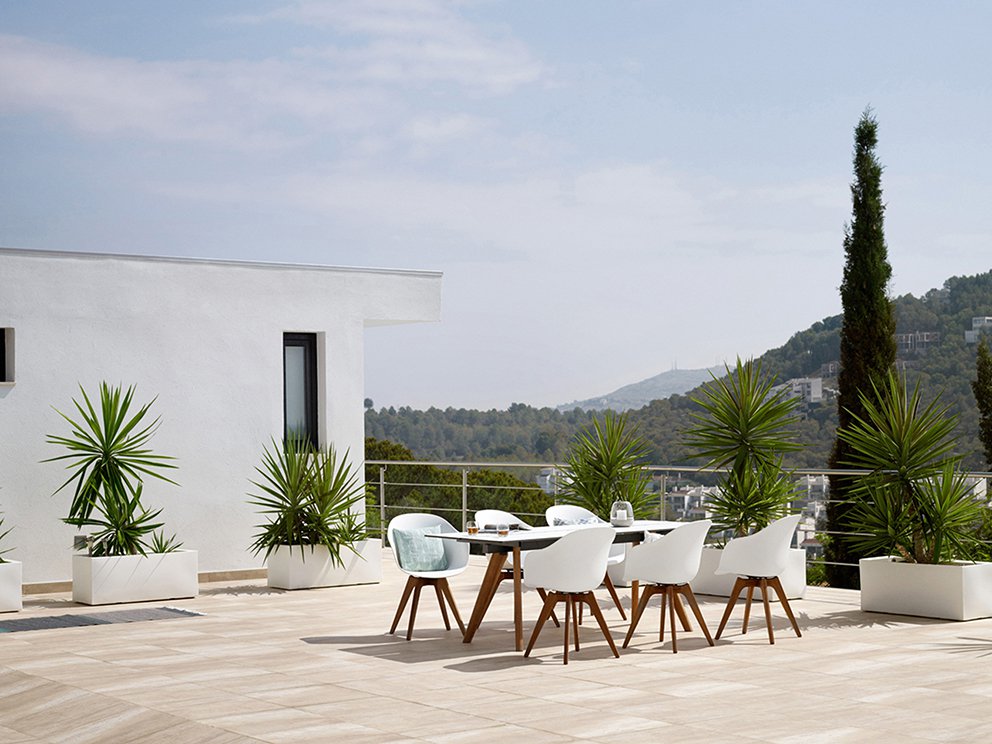 Summer time is coming and it's time to think about summer like decorations and holidays. If you have the chance of having a beach house where you can go and spend your holidays, or you already live in a beach house, you may like these 5 ideas for decorating a beach house. Living near the beach can be very relaxing and having a beautiful decoration according to the environment is a great idea. Like that, you will enjoy a comfortable and beautiful atmosphere.
Source: Pixers
A beach house is a real treasure and we're not talking about its price or its market value. We're talking about the fact that it can be a refuge where relaxing and spending your holidays. A personal and unique place where you can feel at ease with your friends and family. For doing so, a gorgeous decoration can be of help and today, we want to inspire you with some ideas for decorating a beach house.
For creating a more comfortable space, we want to share with you some keys for decorating a beach house with the latests trends. Renovating your spaces can be easy if you follow some steps and your personal tastes.
Mediterranean style for decorating a beach house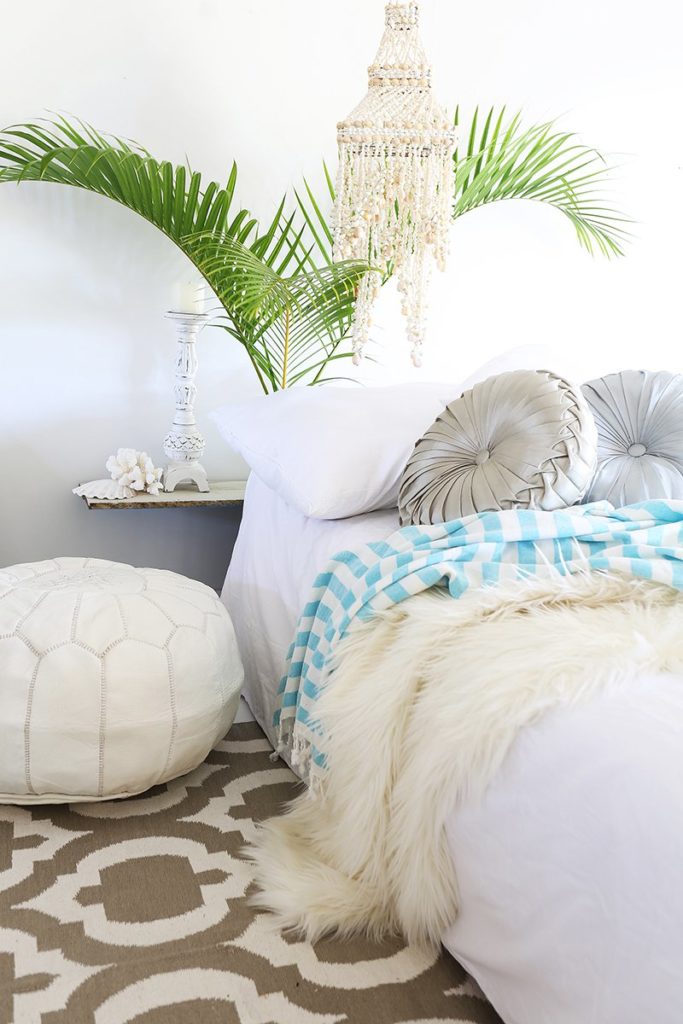 Source: Rockribbons
In decoration, as in many other areas, nothing is black or white, or it shouldn't be. If you choose a specific style for decorating your house, it doesn't mean you must follow the rules strictly. And an appropriate style for decorating a beach house is the Mediterranean style since it makes us think about the sea, the fresh are, outdoor spaces, the sun, etc.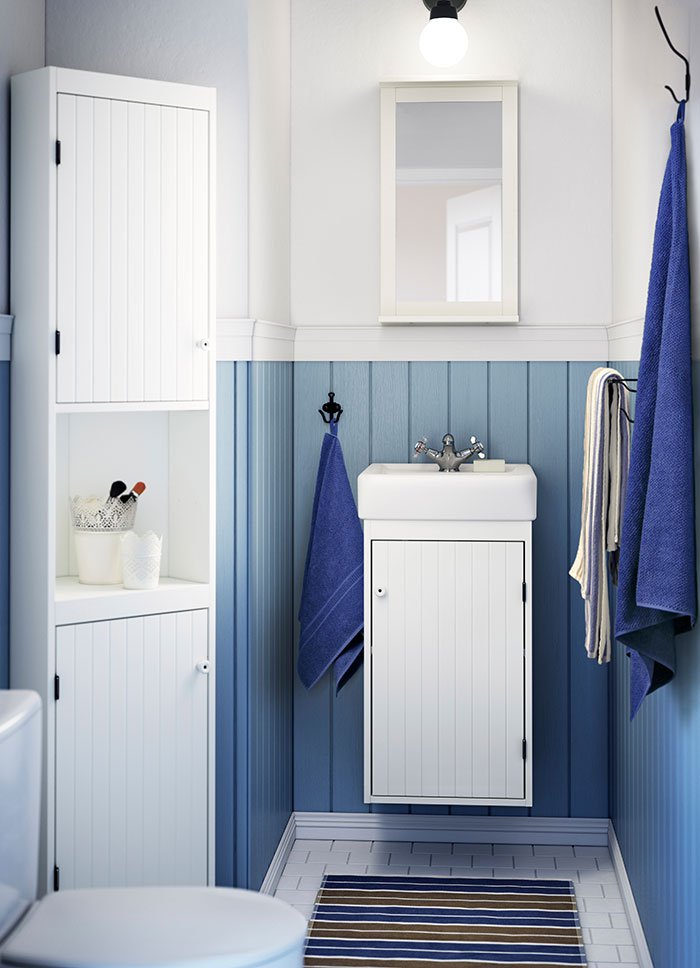 Source: Ikea
Our advise is that you check out this decorative style and adapt it to your own personal style and tastes. It will be the best way of improving your home decoration. Among everything, we'd like to stand out the relevance of the light in this kind of environments. You can achieve a super Mediterranean decoration using pale and lit up tones or opting for a white and blue combination.
Another good idea is using plants for decorating interior spaces since they will connect them to outdoor spaces. This can be a refreshing option and the green tones of the plants can liven up the house as well.
White: an classic ideal option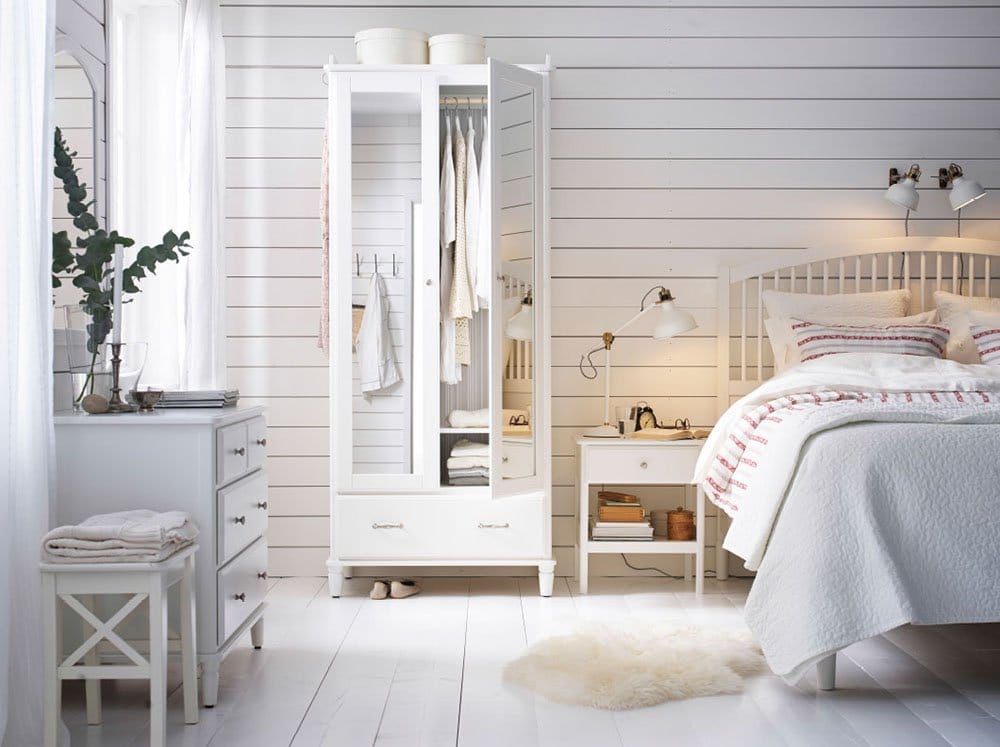 Source: Ikea
White is the perfect colour for decorating a summer beach, it visually enlarges the spaces and makes them look relaxing. You can use white for the walls and liven up the spaces with more colourful decorative elements. The result will be a fresh and light atmosphere where you can feel at ease.
Moreover, if you want to create spectacular contrast, you can create a big mural on one of the walls. This will look great in contrast with the white walls and furniture that fit perfectly in the living rooms and bedrooms of beach houses.
Find the perfect fabrics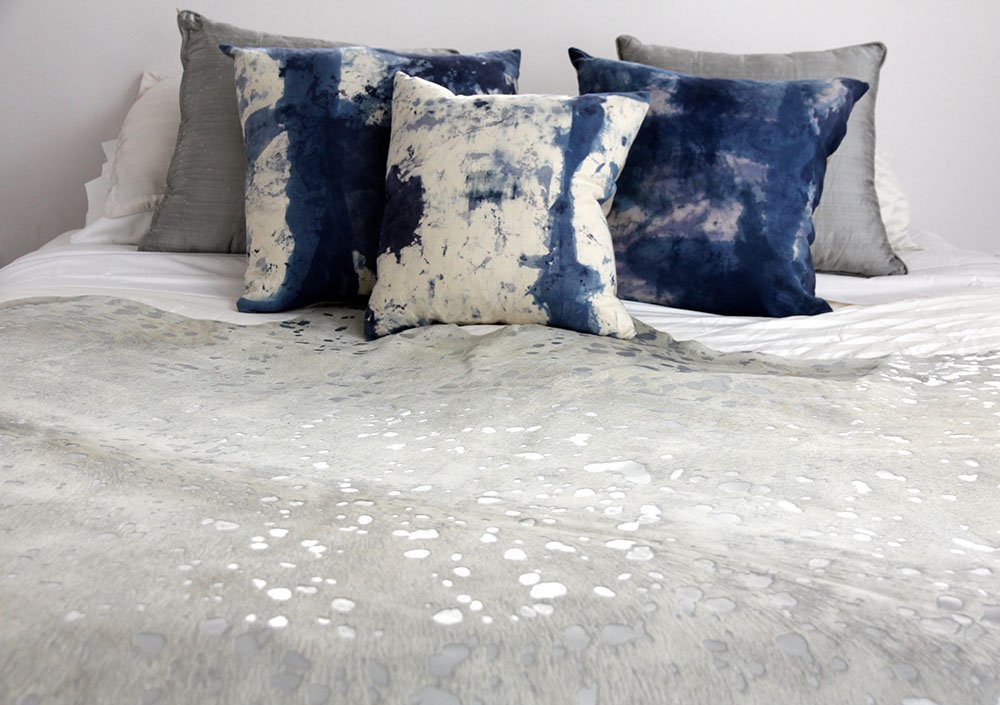 Source: Two Girls and a Container
A beach house should be comfortable and transmit refreshing feelings. For doing so, fabrics play an important role. Fabrics are good complements for creating light and fresh environments, you just need to choose the right ones. You can opt for summer like fabrics that aren't warm, such as linen.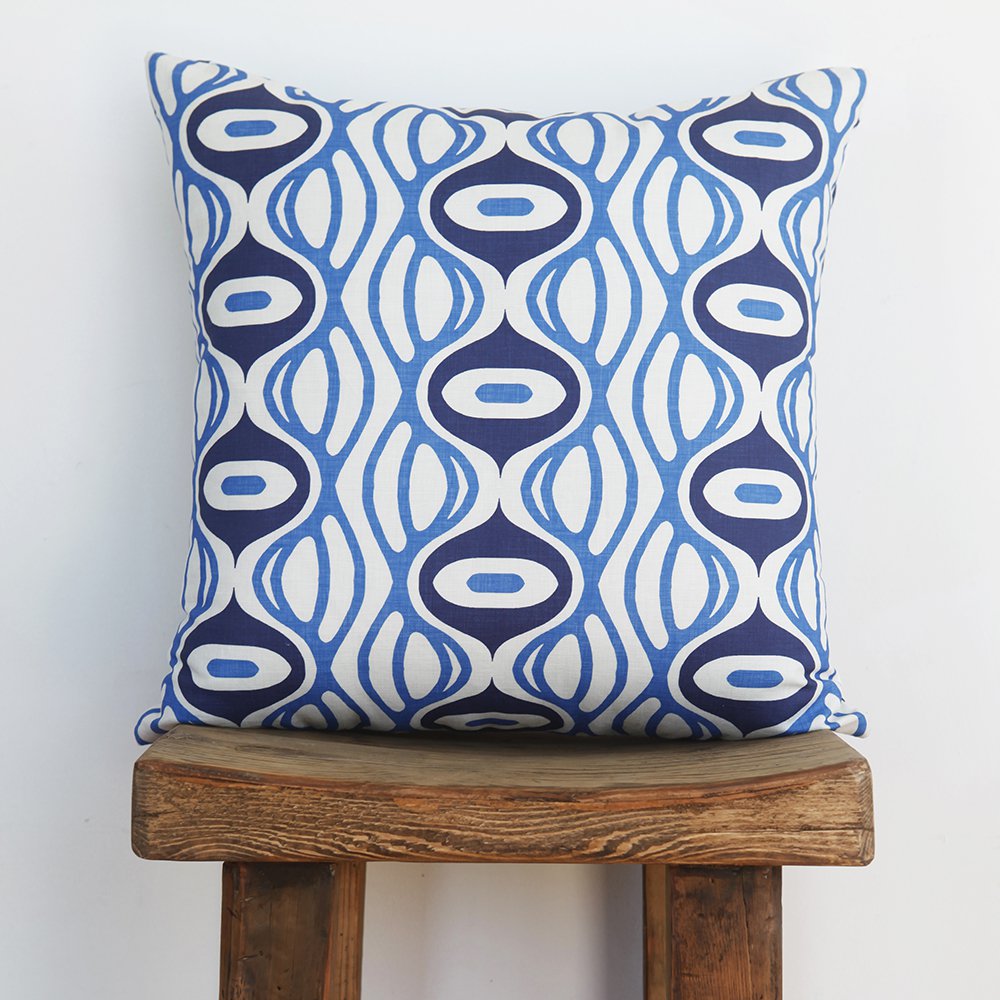 Source: Eco Chic
Natural materials are also important in orden to create a simple and comfortable decoration. A light wood tone or earth tones are very helpful. Vegetal fibre carpets are also very useful.
Outdoor spaces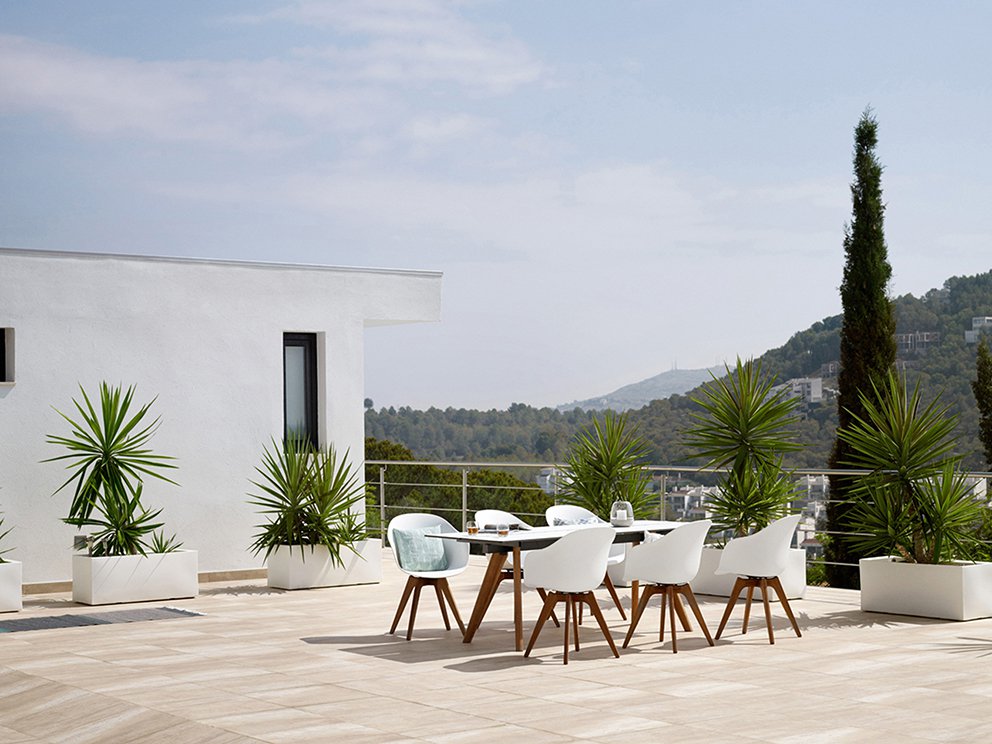 Source: Bo Concept
It doesn't matter if it's a beautiful big garden or a small terrace, outdoor spaces are essential when decorating a beach house. Then, if you have any outdoor space, make the most of it!
Create a comfortable and gorgeous decoration where you can enjoy with your family and friends. There are many options of outdoor furniture, parasols, complements, etc. And, if you don't have a terrace, orient your furniture and complements towards a large window to make the most of the views.
Summer complements for decorating a beach house
Source: The Contemporary Home
Decorative accessories are also useful in summer decorations. Choose special elements that provide your spaces with  fresh touch. For example, objects made with natural materials such as the one in the picture above.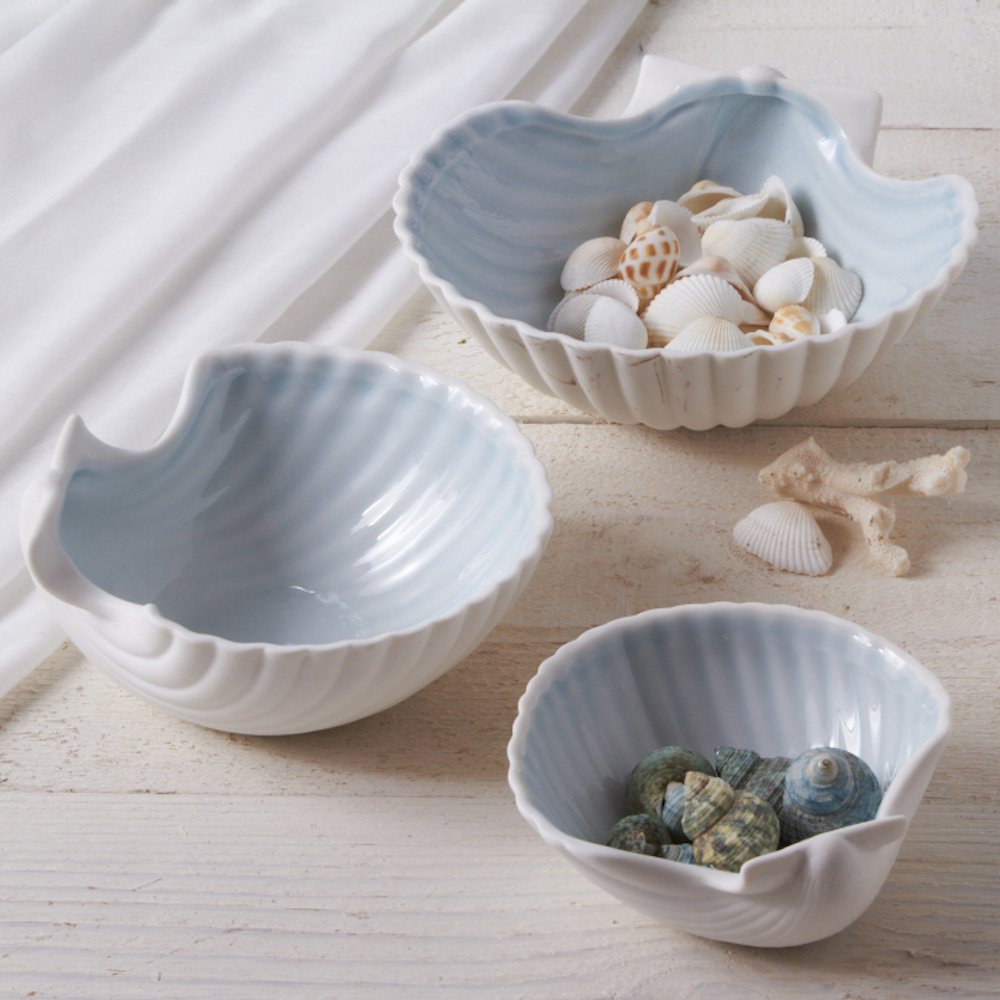 Source: In Spaces
You don't need to turn to the typical sea elements (even if it's not a bad idea introducing a naval piece). You can find many ideas that fit your summer decorating and you can even inspire in the seashells you take from the beach.
What do you think? Have you already decided your beach house decoration?
Via decoración 2.0