Shared bedrooms for kids is really educational since they'll get used to share, play and help each other, among so many other values that are important. However, sometimes it can be a puzzle finding the way to organize a room for two children. Where do we put the different beds, the wardrobes or the desktops? And what is more, how do we do to make it look amazing and beautiful? Today, we want to help you with these 5 kids shared bedrooms ideas. We hope these designs inspire you to decorate the shared bedroom of the small ones of the house.
Small houses beds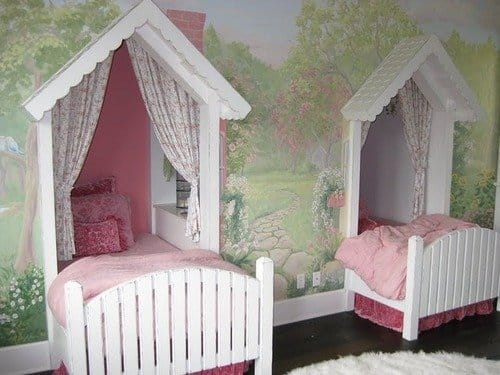 Source: apartmenttherapy.com
These built-in beds with small house shapes are ideal. You'll need to do some building works but it can definitely be worthy. Nevertheless, you can also occur to draw the houses on the wall like if they were the headboards of the beds.
Bunk beds for three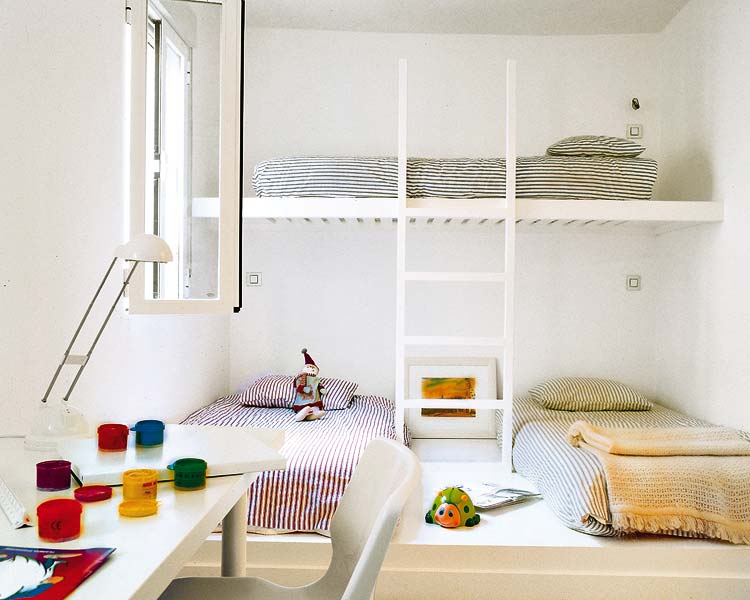 Source: lorilangille.blogspot.com.es
For 2, 3, 4, 5, 6… You can find truly witty and beautiful bunk beds for several children. This idea is great when your children's friends stay sleeping with them. As you can see, the beds below are over a platform and the mattresses are almost touching the floor. The bed above is attached to the wall as if it were a shelf.
Tree bunk beds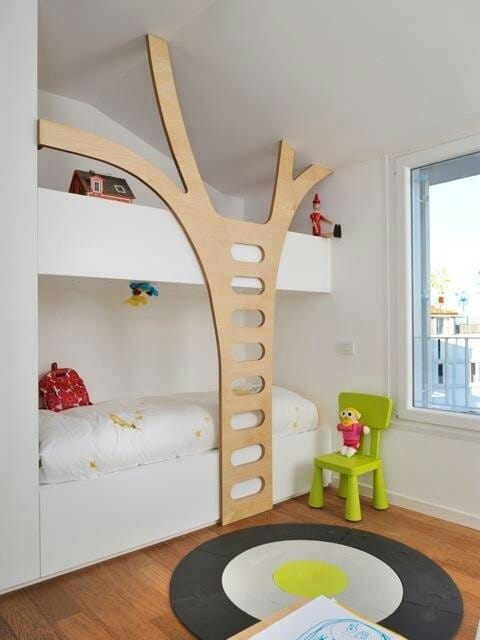 Source: Pinterest
There are infinite designs, from the most original to the simplest ones, like this one with a trunk shape. But, if you already have a simple bunk bed and you can make it look more childish and original, you can add your own decoration. You can use different materials for creating flowers, butterflies, leaves or anything you want.
Shared house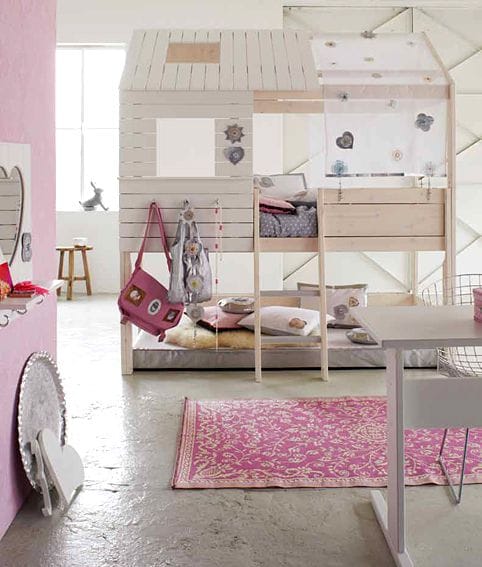 Source: www.portobellostreet.es
This idea is kind of a room inside of a room and it looks truly fun. Children will love this original design! Moreover, you can decorate it the way the like. Choose the details, the colors and it'll be done!
Different houses bunk beds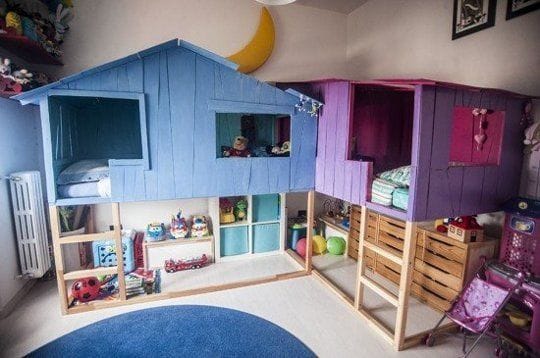 Source: www.apartmenttherapy.com
Like this, your children will share the room but they'll also have their own personal space. Each of them can choose his favorite decoration and colors. And you'll be able to place different desktops and furniture under each bunk bed. This example is a DIY project realized from two KURA IKEA bunk beds model.
Via decoración 2.0